Intel is 'losing market share left, right and center'
Sapphire Rapids, the name Intel gave to its latest family of processors, sounds like a beautiful yet hazardous location. Right now, there is not much beauty in the financial updates being issued by the US chipmaker, and it could be on one of the roughest white-water rides ever.
Sales across the company plunged a third in the recent fourth quarter, to about US$14 billion, compared with the same period in 2021. After reporting a net profit of $4.6 billion back then, Intel suffered a net loss of $700 million. Intel's share price had tumbled 10% in pre-market trading today like a barrel off Niagara Falls. Since March 2021, its value has halved.
Much of this is not Intel's fault. It derives nearly half its revenues (47% in the fourth quarter, to be precise) from its client computing group, which sells chips used in PCs, and market sales are weak as cash-strapped consumers and businesses sweat ageing stock. It's a similar story at the data center and AI group, responsible for 31% of Intel's revenues in the fourth quarter. Customers that built up inventory when chips were in short supply are now living off those stockpiles.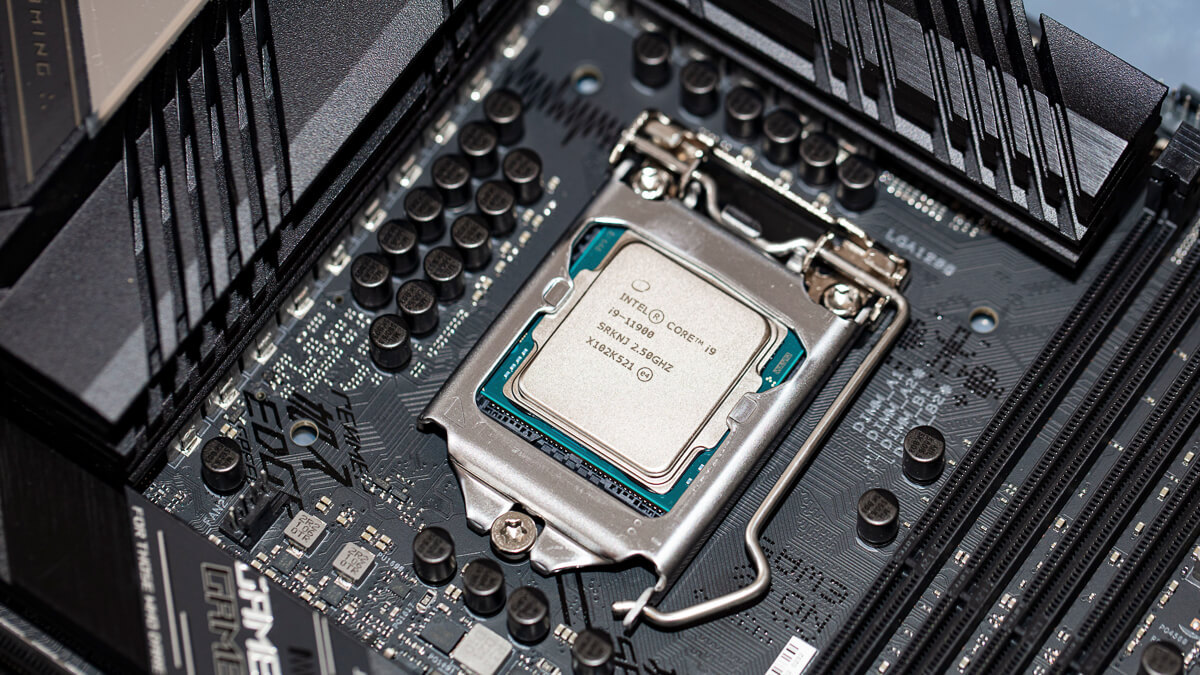 The real worry is the advance of rivals onto its turf. "Intel reported a truly awful set of numbers, declined to guide for 2023 and appears to be losing market share left, right and center," said Richard Windsor of Radio Free Mobile. Sapphire Rapids and forthcoming chips with similarly turbulent names are intended to halt these setbacks and restore Intel's reputation for semiconductor excellence. But the signs aren't promising.
AMD, the sole licensee of Intel's x86 architecture, has been weakening Intel's grip on the data center market for several years. Five years ago, Intel controlled as much as 98% of that market, according to data previously supplied by market research firm Omdia (a sister company to Light Reading). By late 2021, this had plummeted to 77%, with AMD's share up from 10% in 2020 to 18% the following year.
Arm wrestle

But AMD, clearly, is not the only challenger. Arguably of greater concern is the existential threat to x86 now posed by Arm, a small UK firm (although currently owned by Japan's SoftBank) best known for selling blueprints to smartphone chip designers such as Qualcomm. Arm-based chips are now going into data center servers used by the Internet giants. Amazon claims its own Graviton chip can deliver "up to 40% better price performance" than a comparable x86.
Apple has also used Arm chips to replace Intel in some of its latest computers, which seem to perform even better than the Intel-equipped machines. The other Arm threat is to Intel's network and edge group, even if that is not immediately apparent. Intel's third-biggest unit, it supplies silicon for use in 5G and other telecom networks and generated sales of $2.1 billion in the fourth quarter, just 1% less than it made a year before. CEO Pat Gelsinger also struck an upbeat tone when quizzed about networks on Intel's results call this week.
"The networking space is one where we have very sustained leadership in areas like vRAN and O-RAN," he told analysts. Those acronyms refer to virtualized and open radio access networks, where Intel's x86 chips do the number-crunching normally handled by customized silicon in the traditional products sold by Ericsson, Huawei and Nokia. "Our platform is dramatically better than competitors," Gelsinger bragged.
Except swathes of the telecom industry disagree, insisting Arm-based "accelerators" would do this baseband processing far more efficiently in these new-look networks. Concerned partly that an oligopoly of Ericsson, Huawei and Nokia in traditional RAN could be succeeded by an Intel monopoly in vRAN and O-RAN, service providers have been experimenting with Arm-based alternatives, and many of them seem to like what they see.
While Intel has a major headstart, and cushy relationships with the likes of Ericsson (keen to have a vRAN product in its portfolio) and Rakuten (a Japanese O-RAN devotee), Arm licensees such as Marvell and Qualcomm are coming. The former is already working on O-RAN development with Nokia and Samsung, a South Korean maker of 5G RAN products, it emerged late last year. Good progress with those industry giants would inevitably shrink the opportunity for Intel.
Commenting on the rise of Arm, with specific reference to Apple's use of it, Windsor said: "This calls into question the long-term viability of the x86 architecture which, if now obsolete, means that Intel's future is as a foundry and no more." That such a highly respected analyst is so forthright may alarm Intel's investors.
Foundering foundries

The relative bright spot in the fourth quarter, as Windsor acknowledged, was this foundry endeavor – announced by Gelsinger not long after he took charge in February 2021 and applauded by US politicians worried about US over-reliance on Asian foundries. Intel's roadmap for catching up with Taiwan's TSMC and Samsung, the foundry heavyweights, makes sense, according to Windsor. And revenues at Intel Foundry Services rose 30% in the fourth quarter, to $319 million.
But foundries cost tens of billions to construct, and Intel is being outspent by rivals, said Windsor. It also needs to find the money at a time when customers are knee-deep in chips and prices are crashing. To realize its manufacturing goals, Intel planned to maintain net capital intensity (capital expenditure as a percentage of revenues) at about 35% between 2022 and 2024. "For FY 2023, despite the lower revenue level, we expect to be at or below the 35% model," said David Zinsner, Intel's chief financial officer.
With profitability down – its gross margin fell to 39.2%, from 53.6% in the year-earlier quarter – Intel aims to slash operating costs by a tenth this year, to less than $20 billion. That will unsettle staff at an organization that grew its headcount by 10,500 in 2021, to about 121,100 employees (numbers for 2022 are not yet available). Yet cutting jobs will not help Intel's push into new business areas. This is one company with no shortage of problems.
Related posts:
— Iain Morris, International Editor, Light Reading
PARTNER PERSPECTIVES
- content from our sponsors