US chip exposure to China grew even more last year
US chip exposure to China grew even more last year
After a two-year surge in sales to China, US semiconductor companies stand to lose billions in revenues as export controls are tightened.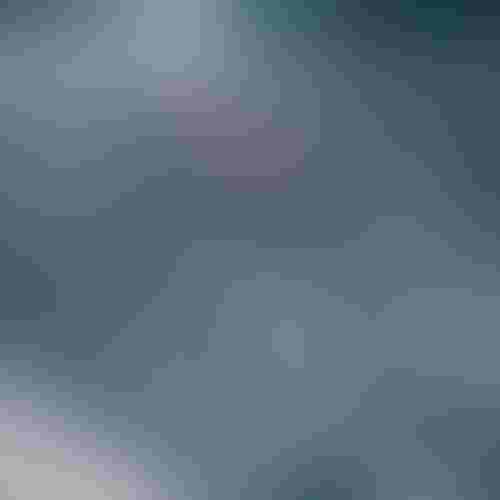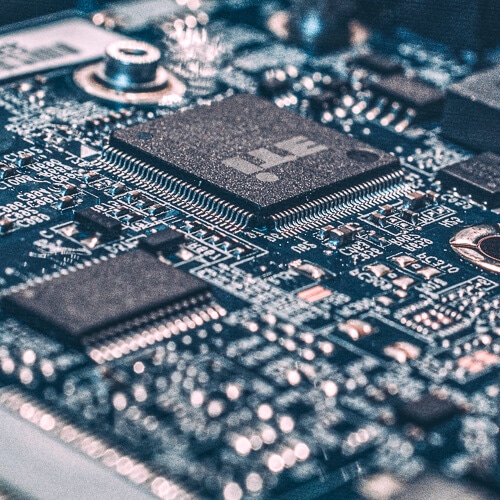 A tech-hungry market of 1.4 billion people combined with a lack of local expertise has been a juicy and rewarding target for American chipmakers. A selection of the biggest, including companies that produce chipmaking tools and software, watched sales to China soar 36% in the 2021 fiscal year, to nearly $103 billion. And numbers recently crunched by Light Reading show sales were up another 4% in 2022, despite recent US efforts to cut China off from US tech.
It means some of these companies may be in for a hard landing this year unless they and their Chinese customers can find and exploit loopholes that allow them to continue doing business. Perhaps top of the list are the makers of fab equipment and developers of electronic design automation (EDA) software, denied opportunities in China by US export regulations announced on October 7.
Combined, these five companies, shown in the table accompanying this story, reported China revenues of nearly $16.6 billion for the 2022 fiscal year, an increase of about 7% on the 2021 figure. Applied Materials, the biggest of the bunch, spelt out the implications in the annual report it filed with the US Securities and Exchange Commission (SEC) back in January. The main one is a forecast drop of up to $2.5 billion in China sales this year, equal to about one third of what it made in China sales for 2022.
Figure 1:
China's ruler Xi Jinping wants to make his country self-sufficient in tech.
(Source: www.kremlin.ru via Creative Commons)
Applied Materials happens to be the only one of the five equipment makers and software companies that suffered a dip in China revenues last year. But they still accounted for about 28% of its total sales, giving China a bigger share than any other country. A drop of $2.5 billion, then, would equate to about a tenth of the 2022 total.
Lam Research, a competitor with similar sales exposure to China, has said it will cut 1,300 jobs to account for "reduced business levels" caused by the economic slowdown and the latest US export controls. This number represents about 7% of the company's entire workforce at the end of its last fiscal year in August 2022.
2017 2018 2019 2020 2021 2022 CHIPMAKERS Qualcomm 14,579 15,149 11,610 14,001 22,512 28,119 Intel 14,796 18,824 20,026 20,257 22,961 17,125 Broadcom 9,460 10,305 8,056 7,808 9,752 11,637 Texas Instruments 6,600 7,000 7,200 7,881 9,998 9,844 Nvidia 1,896 2,801 2,731 3,886 7,111 5,785 AMD 1,712 2,516 1,736 2,329 4,096 5,207 Micron Technology 2,968 5,368 5,209 4,129 5,038 4,976 Analog Devices 843 1,210 1,316 1,348 1,614 2,564 Marvell Technology 1,205 1,190 1,071 1,269 1,971 2,486 Microchip Technology 1,090 1,194 1,177 1,108 1,196 1,501 Skyworks Solutions 1,019 983 719 701 994 600 - Chipmakers subtotal 56,168 66,540 60,851 64,717 87,243 89,844 EDA Synopsys N/A N/A 322 421 563 795 Cadence N/A 210 242 407 378 522 - EDA subtotal N/A N/A 564 828 941 1,317 FAB EQUIPMENT Applied Materials 2,746 5,113 4,277 5,456 7,535 7,254 Lam Research 1,023 1,784 2,124 3,114 5,119 5,340 KLA Corporation 412 643 1,216 1,496 1,831 2,660 - FAB equipment subtotal 4,181 7,540 7,617 10,066 14,485 15,254 Total N/A N/A 69,032 75,611 102,669 106,415 Change 6,579 27,058 3,746 Percentage change 10% 36% 4% (Source: companies, Securities and Exchange Commission) Counterintuitively, EDA software companies Synopsys and Cadence have both played down the impact of the latest rules, prompting some confusion in the investment community. On a recent earnings call, Charles Shi, an analyst with Needham & Company, pointed out that China had been "a major bear case" for Synopsys, challenging executives to explain to skeptical investors why sanctions would not hurt. "China is a very broad market, and so there are many technologies that are not anywhere close to being touched by the advanced restrictions," said Aart de Geus, the CEO of Synopsys. "So we see continued great opportunity, but we understand with you that it's an area to keep watching and to make sure that we grow in other parts of the world as well." Synopsys made $795 million in China in its last fiscal year, about 16% of its total revenues and 41% more than it generated in China sales the year before. Massive dependence
Most US companies that make chips are less susceptible to the October rules, but some of them are now massively dependent on business in China after a sales surge in recent years. Qualcomm's annual China revenues have doubled since 2020, to about $28 billion. This is nearly 64% of Qualcomm's overall sales. Qualcomm, however, does point out – as do various other chipmakers – that its geographical splits are based on the end destination for its own products, not those of its customers. In other words, if South Korea's Samsung buys Qualcomm chips for assembly in China and then ships the resulting gadgets to Europe, Qualcomm counts that as China business. "A significant portion of our business is concentrated in China, and the risks of such concentration are exacerbated by US/China trade and national security tensions," said Qualcomm in the last annual report filed with the SEC. Its chief concern, arguably, is of Chinese trade retaliation against US export controls, although blocking one of the world's biggest makers of smartphone chips would have serious knock-on effects throughout the supply chain and for China's economy. Intel, the second-biggest company on the list in terms of China sales, partly blamed export restrictions for a drop of $5.8 billion in revenues last year. "The US has imposed restrictions on the export of US-regulated products and technology to certain Chinese technology companies, including certain of our customers," it said in its own SEC filing. "These restrictions have reduced our sales." Perhaps most at risk among chipmakers is Nvidia. It blamed COVID-19 disruptions for a 19% drop in China sales last year, but its graphical processing units are a target of US sanctions because they can also be used to support artificial intelligence, an area where the US government is particularly worried about China taking the lead. The rules announced in October prevent Nvidia from shipping its A100 and H100 chips to customers in China. But with the country accounting for only about a fifth of Nvidia's sales last year, investors remain upbeat. Nvidia's share price has doubled since October, fueled partly by global hype about generative AI. Having been heavily dependent on access to US technology, China is now determined to have self-sufficiency in the semiconductor market. Few western experts believe it will be able to catch up fast on the development of critical technologies such as extreme ultra-violet lithography, where ASML of the Netherlands is currently dominant. True self-reliance in future would shut off China for many US companies, but their own government is helping to close the doors even faster. Related posts: Nokia mobile boss says rival denied chips is 'going backward' The US victims of Biden's latest assault on Chinese tech Biden's new export controls stun China's chip industry China edges closer to chips self-sufficiency despite US efforts Despite sanctions, US chip sales to China boomed in 2021 — Iain Morris, International Editor, Light Reading
Subscribe and receive the latest news from the industry.
Join 62,000+ members. Yes it's completely free.
You May Also Like
---