Eurobites: Qualcomm May Face EU Antitrust Probe
Eurobites: Qualcomm May Face EU Antitrust Probe
Also in today's EMEA regional roundup: Liberty Global close to green light on Ziggo deal; BT accused of 'football tax'; Isle of Wight latest. Also in today's EMEA regional roundup: Liberty Global close to green light on Ziggo deal; BT accused of "football tax"; Isle of Wight latest.
US chipmaker Qualcomm Inc. (Nasdaq: QCOM) may be subjected to an investigation by the European antitrust authorities in the fall following a complaint by Nvidia Corp. (Nasdaq: NVDA) subsidiary Icera Inc. , reports Reuters. Icera first made its complaint to the European Commission back in June 2010, alleging anti-competitive behavior on Qualcomm's part. The chip giant has been battling with antitrust authorities in China too. (See Qualcomm Looks to Soften China Antitrust Blow .) Liberty Global Inc. (Nasdaq: LBTY) is set to get the nod from the European Commission for its planned acquisition of Dutch cable operator Ziggo B.V. , according to Bloomberg. Liberty Global agreed to a number of concessions to ease the passage of the deal, including the sale of its Film 1 channel and a pledge to maintain access for OTT operators such as Netflix Inc. (Nasdaq: NFLX).BT Group plc (NYSE: BT; London: BTA)'s latest round of price increases have been described by many as a "football tax," according to The Guardian. From December 1, BT's prices for its home phone and broadband customers will increase by more than 6%, well beyond the current rate of inflation in the UK. In 2012 BT paid ₤738 million (US$1.2 billion) for the rights to show 38 live Premiership soccer matches over three years, and has since agreed a ₤1 billion ($1.6 billion) deal to show Champions League matches. (See Confirmed: BT's Got Euroballs.)Telefónica SA (NYSE: TEF) is poised to make an improved offer for GVT, Vivendi 's Brazilian broadband unit, reports Reuters. The Spanish giant had offered €6.7 billion ($8.9 billion) earlier this month, but this was trumped by a surprise €7 billion ($9.2 billion) bid from Telecom Italia (TIM) . According to Reuters' unnamed source, Telefónica's new offer won't go beyond €8 billion ($10.5 billion). Italian IoT specialist Wi-Next has turned to Germany's Axiros GmbH for the development of cloud-based applications. (See Wi-Next Uses Axiros to Support IoT Plans.)The Isle of Wight, known chiefly for its caravans and for being the spiritual home of Eurobites, has switched on the first tranche of its "superfast" fiber broadband network in the sleepy village of Shorwell. According to BT, which installed new infrastructure as part of the government-backed Broadband Delivery UK (BDUK) program, the Shorwell fiber will benefit "more than 240" residents and businesses. Sadly, Eurobites Towers is situated on the other side of the island. We're just happy to have Ceefax.Figure 1: FTTP (Fiber-to-the-Pub)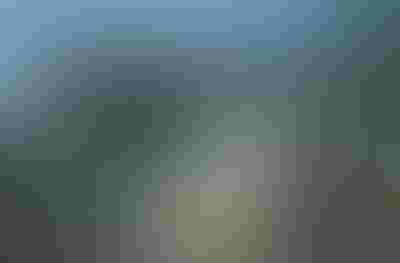 The Crown Inn, Shorwell, Isle of Wight: serving up fine ales and,
coming soon, a sparkling new broadband connection to power its WiFi.— Paul Rainford, Assistant Editor, Europe, Light Reading
Subscribe and receive the latest news from the industry.
Join 62,000+ members. Yes it's completely free.
You May Also Like
---