China-backed Picocom takes on Intel in small cells
China-backed Picocom takes on Intel in small cells
A new chip designed specifically for radio units offers a 50% cost saving over products based on FPGAs, says Picocom.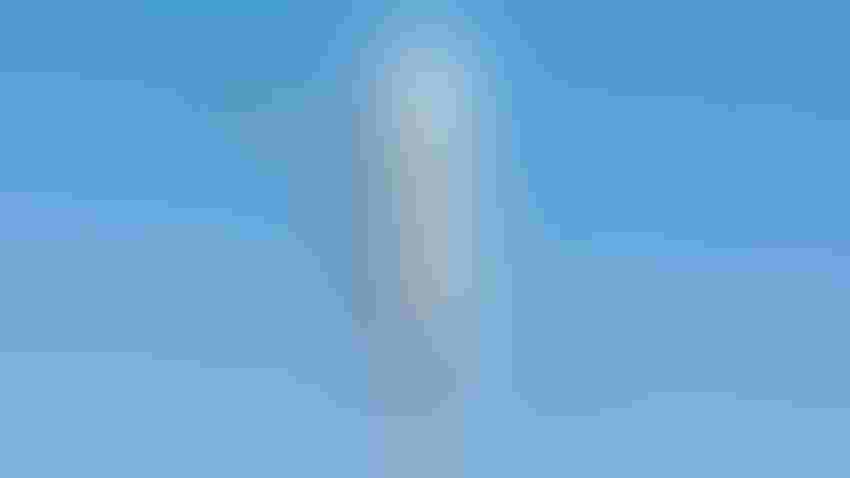 Small cells (pictured) need system-on-a-chip technology, says Picocom.
(Source: Michael Vi/Alamy Stock Photo)
Dissect an older radio unit (RU) designed for a small cell and there is a good chance it uses field programmable gate arrays (FPGAs), a type of semiconductor that gained notoriety within Nokia's broader 5G portfolio several years ago. "Apart from FPGAs tending to be larger and cost more, they also dissipate more power," said Peter Claydon, the president of Picocom, comparing them unfavorably with rival system-on-a-chip (SoC) designs.
Not everyone agrees that FPGAs are always the suboptimal choice, but the FPGAs certainly tripped up Nokia in the early days of 5G radio. In the small cell market, Picocom, a part-British and part-Chinese chip designer, saw an opportunity to undercut FPGA developers such as Intel and Xilinx (owned by AMD) with its launch in 2021 of the PC802, a SoC that could be used in distributed units (DUs, where a lot of baseband processing happens), RUs or fully integrated basestations. Nearly two years on, Picocom has followed up with the PC805.
What's different? While the PC802 was designed for several deployment scenarios, the PC805 is aimed specifically at the RU. That means it does not have to support all the baseband (or Layer 1) processing handled by the DU. "What we've done with PC805 is take the bits of PC802 you need, add some other things and do a high level of integration so you end up with something suitable for a small cell RU," said Claydon.
Picocom's bold claim is that a unit based on this PC805 chip would cost at least 50% less (in terms of the overall bill of materials) than an FPGA-based product. As the name implies, the big attraction of those FPGAs is supposedly their programmability, meaning they can be updated or modified after they leave the factory. But this involves working with a "hardware description language" in a market where hardware engineers are scarce, according to Picocom. "It is tens of minutes or hours to do your whole recompilation and verification," said Claydon.
Picocom's SoC, by contrast, can be modified by wireless engineers who know about software, he said, insisting these people are far more plentiful than FPGA experts. His company is using processors based on RISC-V, an open-source architecture able to run the well-known Linux operating system. "It's highly flexible and we basically provide all the software for this anyway." Processors are sourced from Andes Technology, a Taiwanese firm.
The fight over Layer 1
There are a few caveats. Some things – including a function known as "fast Fourier transform" (we're not sure, either), the Ethernet interface and the filters – are more hardened and therefore less tweakable. But Claydon evidently doubts there would be a need to fiddle.
Picocom is also using specialist digital signal processing (DSP) technology licensed from CEVA. "You can't get any old software engineer to come along. It is what I think of as weird math," said Claydon. This weird math is certainly not unique to Picocom. Both CEVA and rival Tensilica (now owned by Cadence Design Systems) are widely used throughout the mobile industry. Their licensees include Qualcomm, for instance.
The backdrop to all this is a fight over baseband processing between Intel on one side and various other chipmakers on the other. Intel aims to shift as much functionality as possible onto its general-purpose central processing units. More customized silicon, including the sort of DSP technology included in Picocom's products, cannot be considered "cloud-native" because it relies on proprietary software, Intel has argued.
But Intel's opponents say its chips are less energy efficient and that SoCs are needed in this part of the network as hardware accelerators, providing oomph for the most demanding functions. Some also resist Intel's argument that customized silicon is incompatible with cloudification.
While he obviously champions SoCs, Claydon is not among them. "Cloud-native has value for things that can be cloud-native, and they are mainly things that are not necessarily that real-time," he said. "You get down to a level where it doesn't make sense to run that software on a general-purpose processor. The debate is where is that point. Intel has obviously tried to push down a bit further than is helpful."
His remarks come days after Mark Henry, the director of network and spectrum strategy for BT, expressed concern about putting Layer 1 processing inside the UK telco's network cloud. "Some things will probably not go onto this cloud-based system where they need some specific hardware acceleration," Henry told Light Reading at the Network X show in Paris. "The Layer 1 will continue to need hardware acceleration."
Big plans for small cells
Picocom currently boasts seven customers that are buying "hundreds" of PC802-based products. They include a South Korean maker of distributed antenna systems called SOLiD, which plans on migrating to PC805 when it becomes available, according to Claydon. Samples are due to begin shipping to customers this month and are fully compatible with the open fronthaul specification drawn up by the O-RAN Alliance, said the Picocom president.
That should mean they can easily be combined with products supplied by other vendors. Picocom already identifies both Radisys and Capgemini as partners in Layers 2 and 3 (covering other radio access network functions). It has also teamed up with Texas Instruments and Analog Devices for the transceivers installed in RUs, along with Icana for the front-end components.
Giant US makers of customized silicon appear to have largely ignored the small cells market, judging by Claydon's analysis. But developing SoCs is a costly business, and Picocom employed as few as 26 people last year and recorded a £17.8 million (US$21.6 million) loss, according to its filing with Companies House, a UK government register. As a part-Chinese entity, it could also be threatened by US government sanctions and face exclusion from Western countries.
Some degree of mystery still surrounds Picocom. Crunchbase currently names CTC Capital, the huge China Internet Investment Fund and Zhongbo Juli as investors, but has no details on how much Picocom has raised. Deep pockets and access to China's vast market may turn out to be very important.
Update: Article modified to include the detail that Picocom sources RISC-V processors from Taiwan's Andes Technology.
Subscribe and receive the latest news from the industry.
Join 62,000+ members. Yes it's completely free.
You May Also Like
---