Eurobites: Brexited Britain casts net far and wide for new data besties
Also in today's EMEA regional roundup: MegaFon's Q2; Aryaka's new man; connectivity in Croydon.
As Brexit has more or less destroyed its data relationship with the European Union, the UK is now looking much further afield and is hoping to be able to announce new "multi-billion pound global data partnerships" with the US, Australia, South Korea, Dubai and – get this – Colombia. It also hopes to add India, Brazil, Kenya and Indonesia to the sun-kissed list at some point. The aim is to develop "data adequacy" partnerships that in theory will make it easier for UK organizations to exchange data with important markets, without having to worry too much about all that irksome compliance stuff. John Edwards, who is described in the government press release as an "international privacy expert," has been named as "preferred new Information Commissioner" to oversee the proposed scheme. Trumpeting the plans, Digital Secretary Oliver Dowden said: "Now that we have left the EU I'm determined to seize the opportunity by developing a world-leading data policy that will deliver a Brexit dividend for individuals and businesses across the UK." Other recent Brexit-related dividends in the UK include a drying up of McDonald's milkshakes and a lack of chicken at Nando's. (See Eurobites: UK personal data at risk post-Brexit, warns privacy activist, Eurobites: Brussels plans pan-EU cyber unit and Eurobites: Brexit bill shock as EE reinstates roaming charges in Europe.)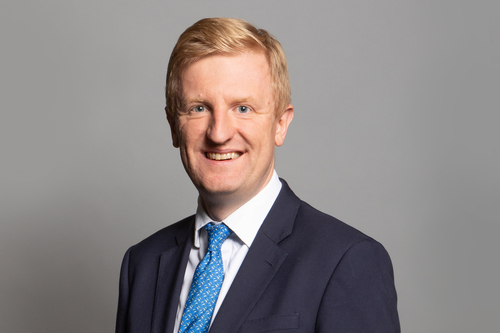 Russian operator MegaFon increased its revenue by 7% year-on-year in the second quarter, to 84.1 billion Russian roubles (US$1.13 billion), while operating income before depreciation and amortization (OIBDA) grew 5.6% year-on-year, to RUB37.6 billion ($508 million). Key growth drivers included digital services, where MegaFon reports strong demand for analytical services using big data and from companies seeking help with organizing remote work and remote management of facilities during the coronavirus pandemic. MegaFon's customer base in Russia was up 2.1%, to 72 million.
SD-WAN specialist Aryaka has appointed Steve Harrington as its managing director for the EMEA region. Harrington, a former TalkTalk exec, takes the seat warmed by Ian McEwan, who was recently promoted to the post of global chief revenue officer.
The London Borough of Croydon is on course for improved mobile connectivity thanks to the planned addition of 40 new small cell sites. According to Freshwave, one of the network service providers involved in the scheme, Croydon Council is understood to be the first UK local authority to follow the "open access" approach, which allows providers to install small cells onto shareable council-owned assets. Council officers are apparently in discussions with other telecom companies interested in further developing Croydon's 4G connectivity.
Ofcom, the UK communications regulator, has decided to withdraw from the Diversity Champions programme, which was run by Stonewall, the LGBTQ+ rights charity, to promote diversity in the workplace. In a carefully worded if fairly impenetrable statement, Ofcom said that "in recent months there has been significant scrutiny of some of Stonewall's policy positions," and it had been forced to consider whether its relationship with Stonewall "poses a conflict or risk of perceived bias." It concluded: "As the communications regulator, an important part of our responsibility is to ensure we remain impartial and independent at all times."

— Paul Rainford, Assistant Editor, Europe, Light Reading
PARTNER PERSPECTIVES
- content from our sponsors