Dish hack expected to cut into Q1 subscriber tally
A "cybersecurity incident" that impacted Dish Network's ability to install services, take payments and provide customer care for weeks will cut into Dish's subscriber counts in the first quarter of 2023. And that cut will run the deepest at Dish's Boost retail wireless business, according to New Street Research.
Though the impact from the hack into Dish's systems will be short term, the New Street analysts have lowered their estimated adds for Dish's pay-TV and Boost wireless business by a respective 75,000 and 200,000 for Q1 2023.
In a research note issued Monday, New Street Research now expects Dish to lose 403,000 pay-TV subs (including a loss of 143,000 Sling TV customers), versus a prior estimate of -329,000. They also expect Dish to lose 282,000 retail wireless subs, versus a prior estimate of -82,000.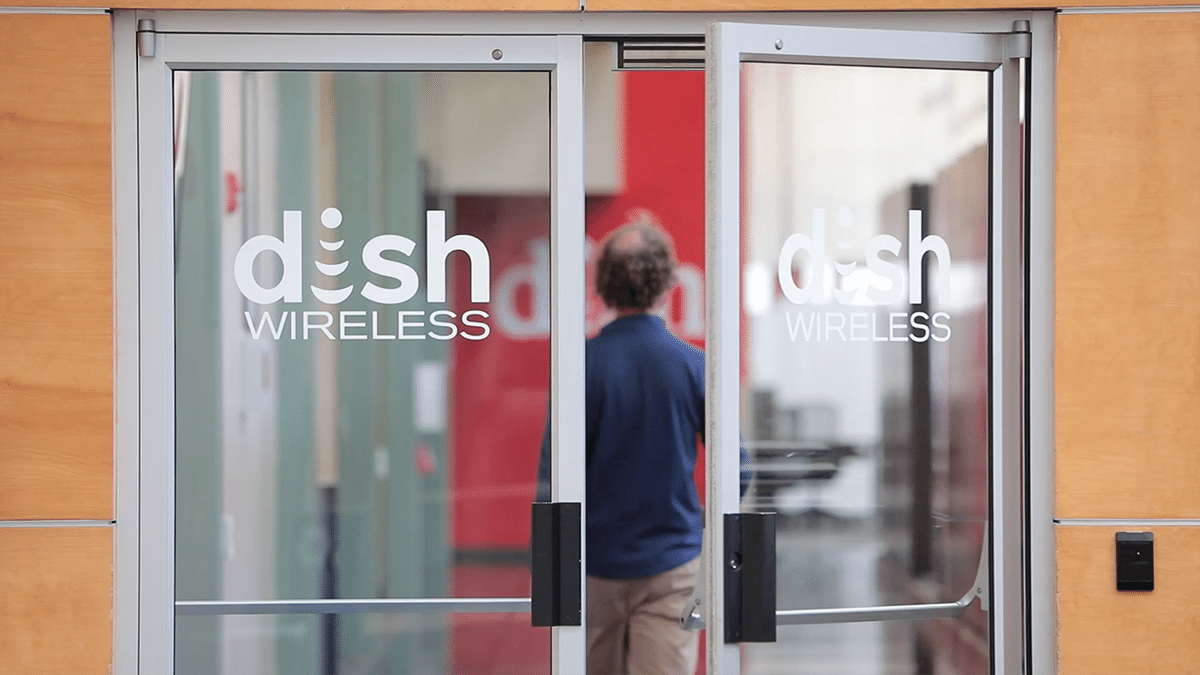 New Street Research is also assuming hack-related costs of about $75 million and bad debt of roughly $70 million.
New Street Research's update comes a few weeks after Dish confirmed that a "cyber-security incident" was to blame for a weeks-long outage that impacted the company's internal servers, corporate communications, certain Dish-owned websites and IT telephony systems.
Though the hack isn't expected to have a long-term impact on Dish's businesses, the analysts do expect the biggest impact to come in the form of near-term free cash flow on Dish's funding needs. They expect that the hack will drag down Dish's consolidated 2023 revenues by $325 million, with free cash flow dipping by $285 million.
Broader funding gap
The hack is also causing New Street Research to increase its estimate of Dish's funding gap by $400 million, to $1.9 billion.
"This isn't enough of a change to materially impact our thesis. Dish investors should prepare to be patient," New Street Research's analysts explained, characterizing its revised estimates as "very preliminary."
They also made no changes to Dish's 5G Network segment, since operations there were not affected by the cybersecurity incident.
But, they added, the hack does increase the cash burn at Dish's network unit by $250 million while also accelerating the need for Dish to raise more debt. While Dish's "NetworkCo" ended 2022 with $1.7 billion of cash and equivalents, New Street Research estimates that NetworkCo will burn $4.25 billion of cash between now and the completion of the wireless network build in Q2 2025, up from $4 billion prior to the hack.
Dish has been asked for an update on its progress getting things back to normal. Boost tweeted last week that its customer service functions have been restored.
Our customer service functions have been restored and are available if you require assistance. Customers can use the Boost Infinite app to activate new service and manage accounts. Our customer service reps are also available for chats and calls 7 days a week from 6am-10pm MT.

— Boost Infinite (@Boost_Infinite) March 15, 2023
Meanwhile, the main Dish.com site appears to be on the mend. At last check today, the site notes that "our teams are working hard to update our full website and get services back up to help you."
Update: Dish has stood up a secure online payment form for customers to make payments as the company restores its standard billing processes. Customers can also pay by mail.
Dish has also published an FAQ about the situation. Of note, Dish points out that its "working around the clock to restore" certain services such as Dish Anywhere, its authenticated TV Everywhere offering, and its ability to authenticate Dish customers to third-party streaming apps such as HBO Max. But Dish's satellite TV service and wireless services and data networks continue to operate and are up and running, and Sling TV "is fully operational on all platforms," Dish's latest statement about the cybersecurity incident explains.
Meanwhile, Boost Mobile customers are now able to pay bills "and have normal account functionality on my.boostmobile.com and at Boost Mobile stores," the company said. Payments can also be made on the MyBoost or BoostOne apps; earning Boostcoin is also available on the BoostOne app, the company added.
Related posts:

— Jeff Baumgartner, Senior Editor, Light Reading
PARTNER PERSPECTIVES
- content from our sponsors