Deutsche Telekom boss prepared to defy EU and stick with Huawei
Deutsche Telekom boss prepared to defy EU and stick with Huawei
Timotheus Höttges made clear at an industry event this week that he will not be removing Huawei antennas unless ordered to by his own government.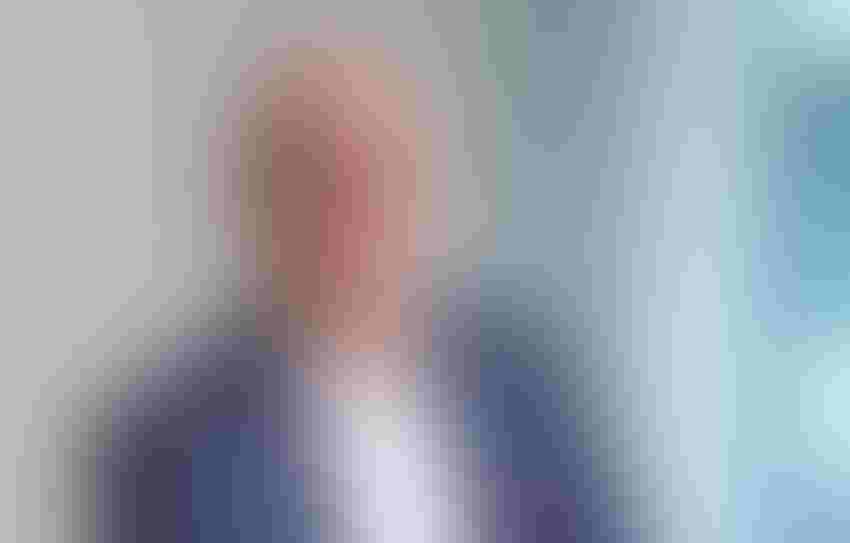 (Source: Deutsche Telekom)
Asked why he was still living in Europe, Timotheus Höttges had no quick response. The boss of Deutsche Telekom, Germany's biggest telco, had just spent several minutes on a panel laying into regional policymakers and arguing that T-Mobile US, an American subsidiary, was the best and most innovative thing about his entire business. And his apparent contempt for European Union (EU) regulation clearly extends to the latest rules about Huawei.
Led by Thierry Breton, the EU's internal market commissioner, officials are aghast that so many countries and operators have ignored previous entreaties to remove Chinese equipment from their networks. Last week, Breton hit the warpath, upbraiding defiant parties and promising the European Commission would no longer buy from telcos supplied by Huawei and ZTE, Chinese companies now deemed "high-risk vendors." Germany and Deutsche Telekom would have been at the top of his list.
The German incumbent has continued to buy 5G equipment from Huawei for a network that covered about 95% of the German population at the end of last year, according to Deutsche Telekom's most recent annual report, comprising more than 80,000 antennas at around 24,000 sites. Strand Consult, a Danish company, reckons Huawei accounts for about 59% of the installed 5G equipment, and there has been no repudiation of that estimate.
Höttges evidently believes the EU is wrong. Speaking at a conference organized by the Federation of German Industries, he this week indicated that he would continue defying the EU unless forced to remove Huawei by Germany's government. "The question is 'is an antenna a critical element, yes or no?' and, you know, we can argue that now," he said. "Under the German law, it is not perceived as a critical element."
"By the way, every mobile phone is an antenna as well, so you can question that in this regard, and so we are fulfilling legal requirements," he continued. "If Germany would decide we are banning Chinese equipment, fine, and we'll immediately do everything to fulfil these requirements."
Deutsche Telekom does not buy aggregation equipment from Chinese vendors, Höttges pointed out. It has also moved to replace Huawei in the "core," the control center of its network, switching to Ericsson and trialing other core network products developed by Mavenir, a US software company. In the view of the company and German policymakers, these restrictions are sufficient to protect German telecom infrastructure from any Chinese snooping and sabotage.
Going after the Chinese

Yet Breton disagrees. In recommendations under the banner of "the 5G cybersecurity toolbox," he now advises that "the use of equipment in the core and access (RAN) parts of the networks should be restricted or prohibited for entities considered to be 'high-risk suppliers,' notably because they are subject to highly intrusive third-country laws on national intelligence and data security," he said during a speech last week.
In case there was any uncertainty about which companies are deemed high risk, Breton went on to name both Chinese vendors in his speech, saying "the Commission has just published a communication confirming that the decisions taken by certain Member States to restrict or exclude completely Huawei and ZTE from their 5G networks are justified and in line with the toolbox."
Deutsche Telekom's resistance at this advanced stage of 5G deployment is not a big surprise. Strand Consult's data would imply it maintains about 47,200 Huawei antennas across 14,160 sites. Separate research carried out by Barclays and obtained by Light Reading puts the cost of a "swap-out" at about €1.1 billion (US$1.2 billion), but earlier reports have suggested it could be much higher. A quick removal of Huawei could prove to be costly and disruptive.
It could also meet with a Chinese backlash, as Höttges has evidently recognized. "I believe that it is not a wise recommendation because we should manage the interdependencies of industries," he said on the panel while discussing the latest EU moves. "I just believe that banning an antenna would have consequences for other industries sitting here maybe in the room which are trying to sell their products into China."
Indeed, China counts as one of Germany's biggest trade partners and has been an enthusiastic buyer of German cars and machine tools for years. An April statement issued by Germany's foreign ministry put the volume of trade with China at nearly €300 billion ($328 billion) in 2022.
Others insist that security should take precedence over trade considerations. In the event of a Chinese invasion of Taiwan, Europe's ability to impose sanctions on China would be compromised by the heavy reliance of Germany and other countries on Huawei, warns John Strand, the CEO of Strand Consult. Just as Russia restricted the flow of gas to countries opposing its invasion of Ukraine, so China could interfere with critical infrastructure, he fears.
The latest EU pressure could make a big difference if national governments and operators want to remain on good terms with regional authorities, he told Light Reading. "The European Union wants to declare operators using Chinese equipment as untrusted operators and I don't believe any operator wants to get the brand of untrusted operator."
Despite his fondness for the US, Höttges has had a much more restricted choice of suppliers over there, with American prohibitions on using Chinese vendors dating back many years. But at least he does not have to worry as much about the affordability of equipment. "We still have decent profitability, but we have significantly better profitability in the US, and that is why we have 70% of our activities now in the US market," he said.
Related posts:
— Iain Morris, International Editor, Light Reading
Subscribe and receive the latest news from the industry.
Join 62,000+ members. Yes it's completely free.
You May Also Like
---