You Either Love SDN, or You Really Don't
You Either Love SDN, or You Really Don't
SDN is gaining popularity fast, but there's also a lot of skepticism about its potential among network engineers and managers, according to a Network Instruments study. SDN is gaining popularity fast, but not everyone has fallen for the new networking nirvana.
SDN, video, and VoIP are surprisingly popular among enterprise IT folks, says Brad Reinboldt, product marketing manager for Network Instruments LLC . (See Defining SDN & NFV.)
Network Instruments surveyed 241 IT executives in Global 2000 companies worldwide. Of these, some 22% expect to deploy SDN by the end of 2014, and about a third by the end of next year. "The first time SDN really came into play was late 2009. In four short years, the technology went from being essentially no place to 22% of enterprises. That's an extreme rapidity of deployment," Reinboldt says.
The reason for deploying was also surprising. "Typically, new technologies are driven by cost reductions and ROI improvements," Reinboldt says. Those factors are important for SDN, but enterprises are also interested in the agility that SDN can bring. SDN enables cloud deployment and allows enterprises to host resources anywhere in the world. "SDN is serving as an enabler. It's the thing that will allow IT and business to move to the next plane," Reinboldt says.
On the other hand, much confusion still surrounds SDN. "People are still trying to figure it out," Reinboldt says. Some 37% of survey respondents said SDN is "undefined, like a road trip without a map." (See The Three Faces of SDN.)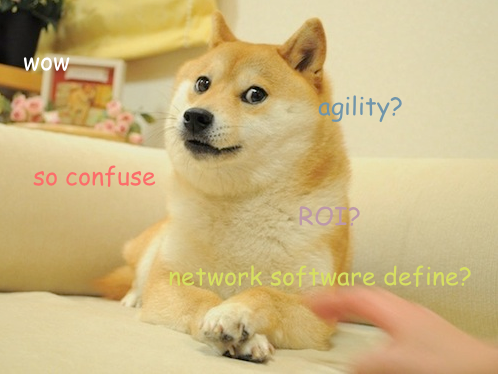 And most enterprises are skeptical of SDN. More than half of network engineers, 53%, say they'll "ride out the hype" before deploying SDN. And nearly half of management, 47%, say they have no plans to deploy SDN.
Indeed, Network Instruments' own press release about the study emphasizes the uncertainty and skepticism over the adoption. Network Instruments is confused about SDN, just like everybody else.
In other survey findings:
Video and VoIP are gaining traction despite obstacles. "Enterprises are overcoming bandwidth demands and using videoconferencing," Reinboldt says.

Videoconferencing is seeing a 63% adoption rate, while unified communications is just over 70%, according to the study.

Network bandwidth is increasing: Fourteen percent of survey respondents have deployed 40G networks, while 9% have already upgraded to 100G.

For more findings from Network Instruments study, check out this infographic: SDN: Turn On or Turn Off?

— Mitch Wagner, , West Coast Bureau Chief, Light Reading. Got a tip about SDN or NFV? Send it to [email protected].

Want to learn more about SDN and the transport network? Check out the agenda for Light Reading's Big Telecom Event (BTE), which will take place on June 17 and 18 at the Sheraton Chicago Hotel and Towers. The event combines the educational power of interactive conference sessions devised and hosted by Heavy Reading's experienced industry analysts with multi-vendor interoperability and proof-of-concept networking and application showcases. For more on the event, the topics, and the stellar service provider speaker lineup, see Telecommunication Luminaries to Discuss the Hottest Industry Trends at Light Reading's Big Telecom Event in June.
Subscribe and receive the latest news from the industry.
Join 62,000+ members. Yes it's completely free.
You May Also Like
---