AlcaLu Bridges Optical & IP Networks With SDN
AlcaLu Bridges Optical & IP Networks With SDN
Claims to be first to manage both kinds of networks with multivendor support.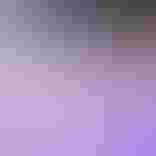 Alcatel-Lucent Wednesday introduced an SDN platform for carrier networks, boasting to be first to manage both the IP and optical layers using equipment from multiple vendors with standardized interfaces.
Alcatel-Lucent claims the Network Services Platform software, which will be available in June, cuts development time by more than half and reduces costs to deliver new services. The goal is to allow carriers to go to market faster with new services such as bandwidth-on-demand or "network slicing" -- partitioning a network for multiple tenants, Manish Gulyani, VP product marketing, IP Routing and Transport, for Alcatel-Lucent (NYSE: ALU), says.
The Network Services Platform software "is one of the most strategic announcements we will make all year," an AlcaLu spokeswoman said. It makes "the IP/optical network just as agile and efficient as the cloud."
"One of the most strategic," but not the most strategic. That place surely goes to the impending acquisition by Nokia Corp. (NYSE: NOK). Nokia in April announced a €15.6 billion (US$16.6 billion) all-stock bid to take over Alcatel-Lucent. (See Nokia & Alcatel-Lucent: What's Going On?)
The Network Services Platform (NSP) complements SDN offerings from Alcatel-Lucent's Nuage Networks subsidiary. Nuage works in the data center and branch networks, while NSP is responsible for carrier SDN, Gulyani says. (See Nuage Connects Dots Between SDN & Fabrics and Nuage Looks to Help Carriers Drive Downmarket With SDN.)
NSP integrates into carriers' OSS, for streamlined management and also works with Alcatel-Lucent's CloudBand NFV orchestration.
NSP supports equipment from multiple vendors using standardized interfaces:
Southbound: Netconf/Yang, PCEP, BGP-LS, OSPF, Intermediate System-to-Intermediate System Traffic Engineering (IS-IS)/TE, OpenFlow, SNMP, EMS/NS

Northbound: NetConf/Yang, RestFul API
The NSP software puts Alcatel-Lucent ahead of the competition, Gulyani claims. "We believe we're the only ones who have built a product from the ground up," he says. Cisco Systems Inc. (Nasdaq: CSCO) has acquired products and is trying to tie them together. Cyan Inc. provides Ethernet and optical coordination but not IP services, while Infinera Corp. (Nasdaq: INFN) only supports optical and Juniper Networks Inc. (NYSE: JNPR) only supports IP optimization. "You need to be able to address the full suite of services, not just the subset," Gulyani says.
To deliver network flexibility, carriers need to start by knowing the status of the network. The NSP maps the network topology, state, status of utilization of links and performance. That information is obtainable programmatically through an API, or through a portal, Gulyani says.
A Network Optimization Suite built into the platform does what it says on the tin -- it optimizes the IP and optical network utilization.
Adaptive routing algorithms gather information on link traffic and use, network topology and state to establish the most efficient transportation path, avoiding network congestion or releasing locked bandwidth to allow additional customer services to be added, the company says.
Heavy Reading senior analyst Sterling Perrin said the NSP is a big step forward for Alcatel-Lucent, which has had a "big question mark over what they were going to do with carrier SDN and when they were going to do it." Nuage has had high-profile SDN offerings for the data center and branch, but the carrier network side of the story has been missing.
Want to know more about SDN? This will be just one of the many topics covered at Light Reading's second Big Telecom Event on June 9-10 in Chicago. Get yourself registered today or get left behind!
"It promises everything, which is good, but it also makes you wonder how much will be real on day one," he said.
Multivendor support will be an advantage for Alcatel-Lucent. "Everything works great in a single-vendor environment. But tying them together is the new piece," Perrin says.
Another question is how AlcaLu's SDN strategy will be affected by the Nokia acquisition. AlcaLu's SDN technology, which was strong even before this announcement, will be an asset to Nokia, which is weak in that area -- if Nokia is smart enough to see it. (See Will Nokia Appreciate AlcaLu's Nuage?.)
— Mitch Wagner,

, West Coast Bureau Chief, Light Reading. Got a tip about SDN or NFV? Send it to [email protected].
Subscribe and receive the latest news from the industry.
Join 62,000+ members. Yes it's completely free.
You May Also Like
---