 Masergy has added application-based routing to its SD-WAN product, enabling customers to use policy to treat business apps differently, making sure resources are used cost-effectively and every app gets the treatment it needs.
This is one of the new embedded features announced this week as Masergy Communications Inc. looks to differentiate its SD-WAN offering in an increasingly competitive market. The new option gives customers more control over their networks and applications, says Paul Ruelas, director of network products, as well as the assurance that networks are "right-sized" for what's needed.
"This is something a lot of people were looking for when we launched this product [SD-WAN Go] last May," he says in an interview. "We've had it cooking in the labs for a while but we wanted to make sure we got it right."
The application-based routing is keyed on key attributes, such as packet loss, delay and jitter, as well as customer input up front on the priority of business apps, Ruelas says. SD-WAN Go will then enable real-time traffic, such as voice and video, to be given priority, followed by top business applications as identified by the customer. Other traffic, such as bursty LAN traffic or cloud communications, is then allowed to consume all remaining bandwidth on available links, including MPLS and Internet access.
Figure 1: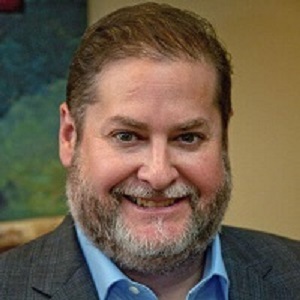 Masergy's Paul Ruelas
Masergy is finding there is a customer education process still needed around key aspects of SD-WAN, including the difference between using a Direct Internet Access (DIA) service and commercial broadband, Ruelas says. With these new options, customers can see what is happening to their traffic on the Masergy portal and understand what paths application traffic is taking, as well as the performance of the SD-WAN service and the underlying wide area network links.
"There is still that mythical 10X savings floating around out there, where you drop your MPLS and go to pure broadband," he comments. "But for the most part, people I talk to understand that it's about a lot more than price, there are features and functionality available, and that's where I see more interest."
Ruelas maintains where Masergy's enterprise customers are able to save money is in right-sizing their networks by utilizing bandwidth more effectively. Instead of trying to improve application performance by buying more bandwidth, they can use application routing to ensure proper treatment of apps and then allow lower priority traffic to consume everything left.
"Price is there [as a consideration] but once customers understand they are getting more granular control of their networks, they realize that doesn't come for free," he says. "It is not a giant premium, but it's there. What they gain is more control and being able to understand where the networks are going to be and how the networks are functioning going forward. So they can plan better for the future, with fewer resources and fewer people to have to manage the components. When they get better performance from applications, they are able to right-size their networks."
Some customers have a large number of applications that have to be prioritized, Ruelas adds, but for most, apps fall into three buckets: real-time apps such as voice and video; other business applications; and all other traffic.
"That's the most common view we run into, even for our global customers," he says.
Going forward, he thinks more functions move into the network, as SD-WAN blurs the lines between the network and the customer premises. Masergy would also like to see the industry coalesce around some standard definitions, such as those being developed by the MEF, to a market that today is totally lacking in interoperability, Ruelas notes.
Related posts:
— Carol Wilson, Editor-at-Large, Light Reading
Subscribe and receive the latest news from the industry.
Join 62,000+ members. Yes it's completely free.
You May Also Like
---