 KDDI said today it will roll out a software-defined network services platform in 37 countries including Japan beginning in December, initially targeting large enterprises, using Versa's software in a cloud-based approach. The first SD-WAN services will be available on a "small start" basis, enabling businesses to try the capability and then grow it easily.
That approach is made possible by Versa Networks ' software-based approach, not tied to deploying appliances on site, according to Masahiro Kajikawa, division manager in the Service Planning Division of KDDI Corp. He tells Light Reading in an interview that while SD-WAN is a popular service right now, many enterprises are still "trying to evaluate the benefits of the SD-WAN," and the small-start kit gives them that option.
With today's announcement, KDDI's SD-Network Platform is prepared to deliver SD-WAN and a cloud-based security offering as well, but in the long run, it will handle a much wider range of services including the Internet of Things, and reach a broader base of customers, including midsized and smaller businesses, Kajikawa says.
Figure 1: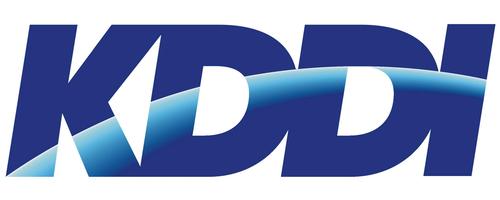 "The enterprise network only for connectivity between the branches and the computer equipment center, that connectivity is the main purpose today," he says. "But these days we need to consider more wide area networking services like IoT and so on and that means customers need to have small-start and fail-smart environments like a cloud in their IT area. We think [the] network is now changing to those cloud platforms so that enables customers to do agile development including [in the] network."
That differentiates what KDDI is offering from appliance-based SD-WAN services that are primarily focused on local breakout, i.e., routing some services over Internet access for lower-cost treatment of some traffic, Kajikawa says. KDDI is offering that capability but more, he says. This approach fits well into its larger cloud services capabilities and data center offerings, including hybrid transport for either closed networks or open Internet offerings.
Other features of this cloud-based approach include offering enterprises visibility and flexible control/route optimization. KDDI is also offering its KDDI Security Cloud, which is based on Symantec Blue Coat technology as an option for customers, in addition to the security options that are built into the Versa software, he says. According to the press release, one advantage of the KDDI Security Cloud is making all systems, including shadow IT, visible to enable more complete protection and more secure use of the cloud by enterprises.
Want to know more about how network operators are managing and orchestrating their virtual networks? Join us in London on Nov. 1 for Light Reading's OSS in the Era of SDN & NFV There is still time to register.
For Versa, KDDI is a significant win, says CEO Kelly Ahuja. He sees the Versa security component enabling a rapid deployment of secure SD-WAN, as well as integration into the existing security architecture.
"Japan has been a great market for any sort of a networking company and KDDI has always been a leader and a driver in what they do, so this is a great win for us because KDDI is going to be rolling out their SD network platform for using SD-WAN and security and all these other things for their customer base, which is a huge thing."
— Carol Wilson, Editor-at-Large, Light Reading
Subscribe and receive the latest news from the industry.
Join 62,000+ members. Yes it's completely free.
You May Also Like
---