Globalstar's new CEO keeps things vague – for now
Globalstar's new CEO keeps things vague – for now
'I'm definitely excited by the combination of space assets and the terrestrial,' said Paul Jacobs, once the CEO of Qualcomm and now CEO of Globalstar. But he said he's still reviewing Globalstar's operations, and he didn't offer any comprehensive comments.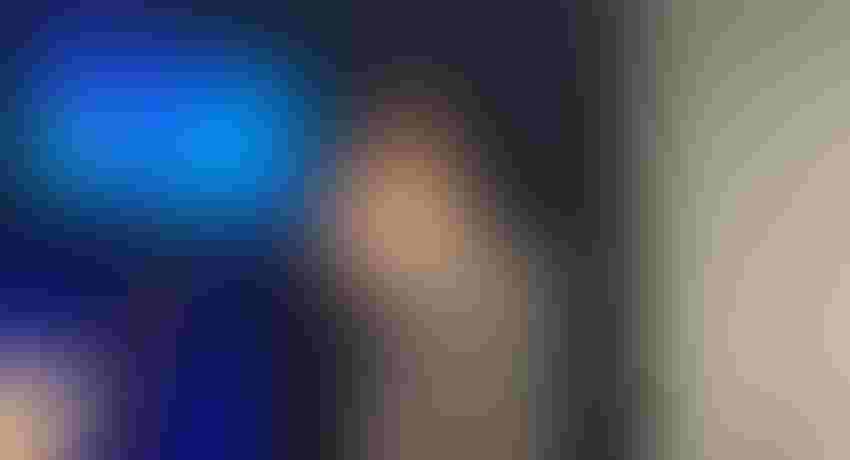 Paul Jacobs.
(Source: Mike Dano/Light Reading)
Paul Jacobs has been in his new job for roughly two months so far, and likely as a result he didn't offer too many concrete comments on the company's future plans or trajectory.
But he did remain relatively optimistic in his outlook. "I took the CEO job because I feel Globalstar has the right-sized platform, resources and a great team, and one that fits with my vision for where connectivity is heading," he said Thursday during his first Globalstar earnings call.
"I'm definitely excited by the combination of space assets and the terrestrial," he continued, but in general he said he's still reviewing Globalstar's operations. He didn't provide any firm guidance on its overall operations or strategic efforts.
That's noteworthy considering Globalstar's Jay Monroe boasted in May that the company was in "deal mode" and had two imminent agreements for private wireless networks using the company's Band 53 spectrum holdings in the US and Canada.
When questioned about the status of those deals and others, Jacobs this week said only that "we are in the process of looking at all the initiatives."
"We're really trying to make sure we use our spectrum assets in an optimal fashion and we have a lot of experience … in monetizing spectrum assets," he said. "We are working on that."
He said he hoped to have an agreement within a year, but he offered no other comments.
From Qualcomm to Globalstar
Jacobs is no stranger to the wireless industry. He's the former CEO of chipmaking giant Qualcomm and the son of Qualcomm co-founder Irwin Jacobs. Irwin helped pioneer CDMA technology for the cellular industry. In August, Paul Jacobs took over the leadership of satellite company Globalstar as part of that company's deal with Xcom, the startup Jacobs founded in 2018 after his failed takeover of Qualcomm.
Globalstar's satellites currently power the emergency calling functions on Apple's new iPhones. That gives Globalstar a critical view into the emerging direct-to-cell sector of the telecom market, which has attracted players ranging from AT&T to SpaceX to Iridium to MidWave.
Further, Globalstar is also pursuing several other lines of business, including leasing its Band 53 spectrum holdings for private wireless networks. In comments at the recent MWC Vegas trade show, Jacobs said Globalstar's Band 53 spectrum is currently available in 11 countries covering 850 million people. And he said that the combination of Xcom's technology with Globalstar's spectrum can make 10MHz of spectrum look more like 50MHz of spectrum in terms of capabilities and capacity.
Other lines of business at Globalstar include messaging services across its Spot gadgets alongside various Internet of Things (IoT) offerings.
"I believe the transformation [of Globalstar] over the last year, and performance to date, reflects just the beginning of our efforts," Jacobs said Thursday.
The quarter, and the future
Globalstar's total revenue increased $20.1 million, or 53%, to $57.7 million during its most recent quarter, compared with the year-ago quarter.
Further, the company raised its revenue guidance for the full year 2023 to between $215 million and $230 million, figures that are up roughly 50% from the company's 2022 performance.
During the company's quarterly conference call, executives confirmed Globalstar remains on track to launch additional satellites by 2025.
Jacobs, speaking of Globalstar's efforts to ink private wireless networking deals, said it's "hard to predict" when a customer will officially sign an agreement. "We don't have someone who has pushed the button to say 'go,'" he said. But he said he hopes to have that sometime in the next year.
Jacobs added that Globalstar sees a future where satellites in general provide "cellular infill" in locations where terrestrial signals don't reach or are unreliable. He said he doesn't see satellites supplanting terrestrial wireless networks, but instead "satellite technologies can be good for that kind of infill" where terrestrial signals aren't reliable or available.
Subscribe and receive the latest news from the industry.
Join 62,000+ members. Yes it's completely free.
You May Also Like
---