Globalstar hires former Qualcomm CEO for 'next phase'
Globalstar hires former Qualcomm CEO for 'next phase'
Paul Jacobs, the former CEO of Qualcomm, will now be the CEO of satellite company Globalstar. And Globalstar said it will license the technology developed by Jacobs' XCOM Labs startup.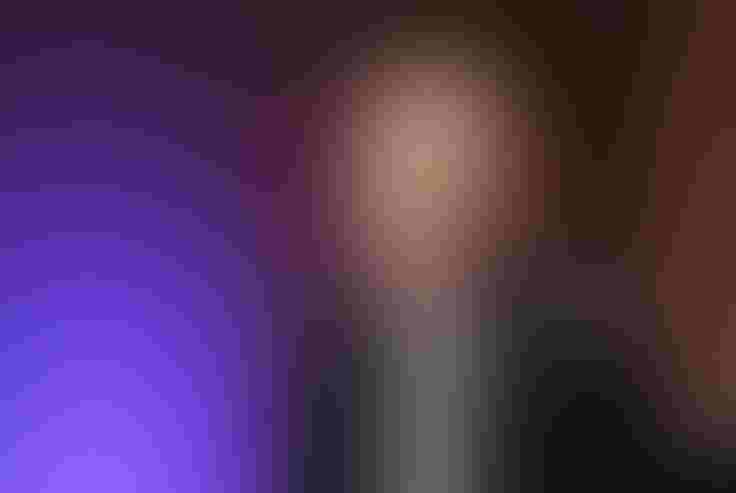 Paul Jacobs.
(Source: Tribune Content Agency LLC/Alamy Stock Photo)
Paul Jacobs, the former CEO of Qualcomm and the son of Qualcomm co-founder Irwin Jacobs, is now taking over as the CEO of satellite company Globalstar.
Jacobs will take over leadership of Globalstar at a critical time for the company. Globalstar's satellites currently power the emergency calling functions on Apple's new iPhone. That offering will presumably expand later this year if Apple inserts the technology into its next iPhone, which is expected to be released in the next few weeks.
Further, Globalstar is also pursuing several other lines of business. For example, its satellites power messaging services across its Spot gadgets. The company also offers Internet of Things (IoT) services, and is preparing to introduce a new, two-way platform for its IoT business later this year. And Globalstar has hinted at other communications opportunities – including private wireless networking opportunities – leveraging the company's Band 53 spectrum holdings. Indeed, Qualcomm has agreed to support Band 53 in its chipsets that power a wide range of smartphones.
According to Globalstar's Jay Monroe, that's where Jacobs will focus his time and energy. Monroe has been Globalstar's chairman since 2004 when his private equity firm bought the company out from bankruptcy.
"Paul is a technology pioneer and proven leader who is well suited to drive Globalstar's next phase of growth across our satellite and terrestrial assets and cement our position as a market disruptor," he said in a release from the company.
The XCOM Labs factor
Paul succeeded Irwin as CEO of Qualcomm in 2005, but stepped down in 2014. Paul then served as Qualcomm's executive chairman until 2018, when he led a failed attempt to take Qualcomm private. After that, Paul and several other top Qualcomm executives left Qualcomm to form startup XCOM Labs.
A few years later, in 2021, Globalstar announced a "strategic alliance" with XCOM that would pair XCOM's "capacity-multiplying technology" with Globalstar's Band 53 spectrum.
Then, during Globalstar's investor day late last year, Jacobs promised that XCOM's technology would allow Globalstar to "carry the traffic and subscriber load which previously required a much wider channel" over its Band 53 spectrum holdings in 2.4GHz.
In appointing Jacobs as CEO, Globalstar also announced that it entered into a "strategic perpetual licensing agreement for exclusive access" to certain key XCOM technologies and personnel. Specifically, Globalstar mentioned that XCOM's technology "delivers substantial capacity gains and other benefits in dense, complex, challenging wireless environments."
As noted by The Wall Street Journal, Globalstar said it would pay roughly $64 million for that XCOM license with roughly 60 million shares of common stock.
"I have devoted my career to advancing and commercializing innovation in wireless technology and am thrilled to continue this journey as CEO of Globalstar," Jacobs said in the Globalstar release. "The teams I've led have demonstrated the value creation that is possible by applying new technology to enhance capacity of underappreciated spectrum, and that is one of the many opportunities I see at Globalstar."
Globalstar also said it would hire XCOM executives including CTO Matt Grob, Chief Scientist Peter Black, VP of Wireless Tamer Kadous and VP of Engineering Daaman Hejmadi.
The other portion of XCOM, which is focused on extended reality connectivity technology, is not included in the Globalstar transaction.
Hinting at the future
During Globalstar's recent quarterly conference call, held prior to the appointment of Jacobs, Monroe hinted at the company's opportunities: "We are working on many fronts and engaged in engineering efforts with a wide range of companies which are working on Band 53 deployments," he said, according to Seeking Alpha. "Our opportunity set is truly unique given, among other things, the installed base of devices capable of using Band 53 continues to grow. We expect it to be in hundreds of millions of devices by this time next year."
But the effort is moving more slowly than Globalstar had initially expected.
"I am absolutely confident that we will continue to execute and deliver increasing revenue, EBITDA [earnings before interest, taxes, depreciation and amortization] and shareholder value," Monroe added.
To be clear, Globalstar isn't the only satellite company pursuing the markets for phone-to-satellite connections and private wireless networking.
For example, satellite companies ranging from SpaceX to Iridium, Omnispace and Viasat have also hinted at ambitions in the phone-to-satellite sector. Indeed, Dish Network cited the technology among its reasons to merge with satellite company EchoStar.
Further, Globalstar isn't the only communications company eyeing the potential for private wireless networking. Dish, Ligado, Anterix and others are also pursuing the private wireless networking space with their own spectrum holdings.
Related posts:

— Mike Dano, Editorial Director, 5G & Mobile Strategies, Light Reading | @mikeddano
Subscribe and receive the latest news from the industry.
Join 62,000+ members. Yes it's completely free.
You May Also Like
---