Does Verizon need a phone-to-satellite strategy?
Does Verizon need a phone-to-satellite strategy?
T-Mobile has one, and so does AT&T. Even Dish Network has one. But so far Verizon hasn't disclosed a plan that would allow it to connect its customers' phones to satellites.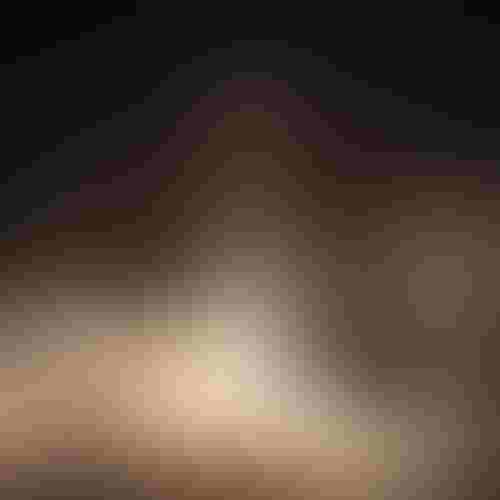 (Source: Official Space X Photos on Flickr CC2.0)
Verizon so far has no publicly announced plans to connect its customers' phones to satellites. That's either a wise move or a potential misstep, depending on who you ask.
Both T-Mobile (with SpaceX) and AT&T (with AST SpaceMobile) have clearly defined strategies to connect their customers' phones to satellites. Dish Network has also discussed the technology in relation to its plan to merge with satellite operator EchoStar.
T-Mobile and SpaceX plan to test their services sometime this year. AT&T's partner, AST SpaceMobile, hopes to begin offering commercial services with a handful of satellites starting next year. But Verizon hasn't yet outlined a strategy regarding the technology.
"For MNOs [mobile network operators], it is important to choose the partnerships wisely," Lluc Palerm, an analyst with Analysys Mason's NSR, wrote in response to questions from Light Reading. "Some actors provide a faster time to market but then they will experience challenges for scaling to more data-hungry use cases. Other strategies might be backward compatible with existing phones but might encounter challenges with regulators."
Palerm continued: "Verizon will have options to find a D2D [direct to device] partner in the future, but it is important to have a clear strategy of what they want and how they can leverage D2D as a new growth engine and differentiator."
Others offered a different take. "I think Verizon is probably right to wait and see at this time," analyst Tim Farrar, with TMF Associates, told Light Reading. He said most phone-to-satellite services today are focused on emergencies, so they are rarely used and don't generate much revenue.
"It's really not a terribly exciting service," Farrar added.
Verizon officials did not respond to questions from Light Reading about whether the company has a phone-to-satellite strategy.
Placing bets
The concept of connecting cell phones to satellites is gaining plenty of attention. The technology first hit the market last year via the iPhone 14, which paired Apple's phones with Globalstar's satellites to provide emergency connectivity to iPhone users.
T-Mobile then proposed to broaden the reach with its SpaceX teaming. That partnership seeks to insert T-Mobile's licensed spectrum bands into SpaceX's second-generation satellites in a move that would allow all T-Mobile's customers – regardless of what kind of phone they have – to communicate with SpaceX satellites.
AT&T, meanwhile, has begun making its early work with AST SpaceMobile more formal by loudly proclaiming its support for the company. Like T-Mobile and SpaceX, AST SpaceMobile hopes to connect AT&T's customers to its satellites using AT&T's existing spectrum bands.
Dish Network officials said that phone-to-satellite services are one of several benefits of the company's plan to merge with satellite company EchoStar.
But so far, Verizon hasn't made any such announcements. The company did announce in 2021 that it would connect some of its rural cell towers to Amazon's planned Project Kuiper satellites, but the companies haven't publicly discussed adding phones to the mix. Doing so would likely require Amazon to update its satellite designs.
However, both Verizon and Amazon said they support T-Mobile's regulatory approach to phone-to-satellite connectivity. In separate filings with the FCC, Verizon and Amazon argued against a dedicated regulatory process for Supplemental Coverage from Space (SCS) services. Instead, they urged the FCC to review such services on a case-by-case basis. T-Mobile and AT&T also support that approach.
Jockeying for position
Amazon isn't Verizon's only option when it comes to D2D connections. For example, Lynk Global is also planning to build satellites that can conduct transmissions inside cellular operators' existing, terrestrial spectrum bands. Despite its work with some international carriers, Lynk still hasn't inked a deal with a big US network operator.
Moreover, Verizon could throw its support behind other efforts in the marketplace that would use spectrum dedicated to satellites. For example, satellite operator Iridium announced an agreement with smartphone chipmaker Qualcomm in January.
Since then Android smartphone vendors like Honor, Motorola, Nothing, Oppo, Vivo and Xiaomi have said they would add satellite capabilities to their phones via that pairing. But Iridium recently signaled a delay in the companies' launch plans.
Satellite companies ranging from Omnispace to Viasat to Ligado Networks have also hinted at ambitions in the phone-to-satellite sector.
Where's the market opportunity?
"I think it's fine to wait and see," Farrar said of Verizon's relative silence on D2D, reiterating the lack of market opportunity beyond emergency services.
On that point, NSR's Palerm agreed. He estimated that the D2D emergency alerts market is worth less than $100 million globally and added that the overall satellite-based messaging market – which includes emergency messaging as well as other kinds of messages – isn't worth much more than that.
Palerm predicted that the satellite-based voice calling market could grow into a $1 billion opportunity globally, but he doesn't believe the technology will mature to support that kind of a service until 2026 at the earliest. Full-blown, wideband data services from satellites won't hit the market until 2028, he added, estimating that kind of service could be worth up to $100 billion globally.
Related posts:

— Mike Dano, Editorial Director, 5G & Mobile Strategies, Light Reading | @mikeddano
Subscribe and receive the latest news from the industry.
Join 62,000+ members. Yes it's completely free.
You May Also Like
---