Paul Jacobs kicks off Globalstar's private wireless roadshow
Paul Jacobs kicks off Globalstar's private wireless roadshow
Paul Jacobs is the former CEO of Qualcomm and the son of Qualcomm co-founder Irwin Jacobs. Now he's leading Globalstar's charge into the private wireless networking opportunity.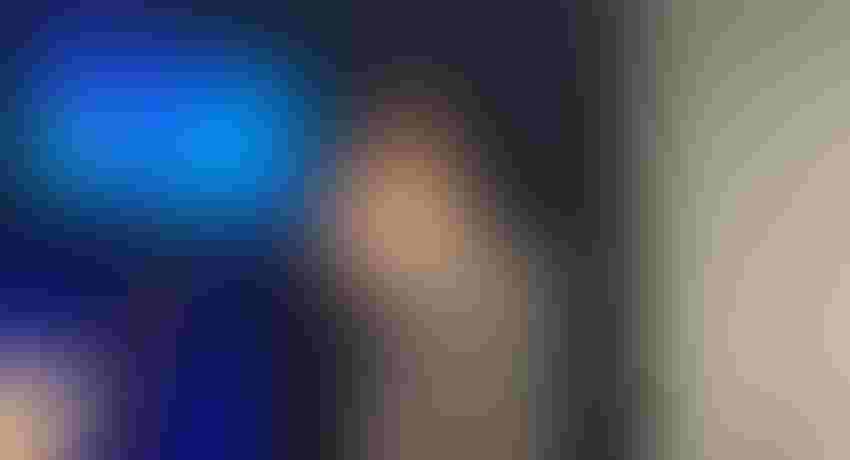 Globalstar CEO Paul Jacobs
(Source: Mike Dano / Light Reading)
LAS VEGAS – MWC23 – Globalstar's new CEO arrived in Las Vegas with a clear goal: to tell Globalstar's story around private wireless.
"We see a tremendous opportunity to scale the business," he said during a MWC Vegas session here focusing on the private wireless networking opportunity.
As noted by Prakash Sangam, the founder of Tantra Analyst, Jacobs offered a similar pitch during a separate session focusing on satellites.
Jacobs said Globalstar is a relatively unique player in the private wireless networking industry because it is entering the sector with a long history in the satellite space. Many of the other big players in the private wireless networking industry – ranging from Amazon to Verizon – primarily play in the terrestrial networking sector.
"It's actually all about convergence," Jacobs said, noting that Globalstar is looking to integrate terrestrial and satellite networks for its private wireless networking customers. "It's a super interesting opportunity to bring it all together."
From CDMA to satellites
Jacobs is no stranger to the wireless industry. He's the former CEO of Qualcomm and the son of Qualcomm co-founder Irwin Jacobs. Irwin helped pioneer CDMA technology for the cellular industry. Just a month ago, Paul Jacobs took over the leadership of satellite company Globalstar as part of that company's deal with Xcom, the startup Jacobs founded in 2018 after his failed takeover of Qualcomm.
But Jacobs said that satellites have long been in his orbit, so to speak. He said his father, Irwin, made some early satellite voice calls as that industry was getting off the ground. 
"It's a little like back to the future," he said.
Now, at Globalstar, Jacobs is working to expand the company's ambitions in the private wireless networking sector. Globalstar already supports the emergency messaging service on Apple's iPhone, as well as some other satellite messaging services and Internet of things (IoT) operations. But the company is hoping its Band 53 spectrum will give it a leg up against the many other companies in the private wireless networking space ranging from Ericsson to Celona to Dell to Microsoft.
The pitch
"We came up with something pretty dramatic," Jacobs said of Globalstar's private wireless networking offering.
He said Globalstar's Band 53 spectrum is currently available in 11 countries covering 850 million people, and he said Globalstar is working to expand that number.
But he said the company is also pairing that spectrum with the technology Jacobs developed during his time at Xcom. Jacobs boasted last year that Xcom's technology can make 10MHz of spectrum look more like 50MHz of spectrum in terms of capabilities and capacity.
Jacobs also said Globalstar's offerings can be easily deployed by enterprise customers looking for a private wireless network. He said a Globalstar private network would look more like a simple Wi-Fi deployment than a more complicated cellular network.
Jacobs also added that the wireless industry's push to open RAN would help Globalstar in its pursuit of private wireless because he said it would allow the company to mix and match equipment from a variety of vendors while plugging its own technology into the mix.
Subscribe and receive the latest news from the industry.
Join 62,000+ members. Yes it's completely free.
You May Also Like
---