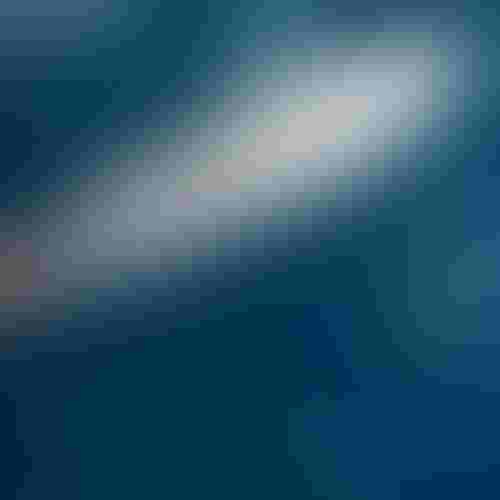 Amazon has found rockets for its satellite broadband effort.
The United Launch Alliance will provide Atlas V rockets for nine launches, helping Amazon get its Project Kuiper off the ground.
Amazon has allocated $10 billion and 500 employees to give chase to Elon Musk's Starlink and, far behind it, Britain's OneWeb in the satellite broadband race. That mostly matches its rival SpaceX's intended investment.
Figure 1: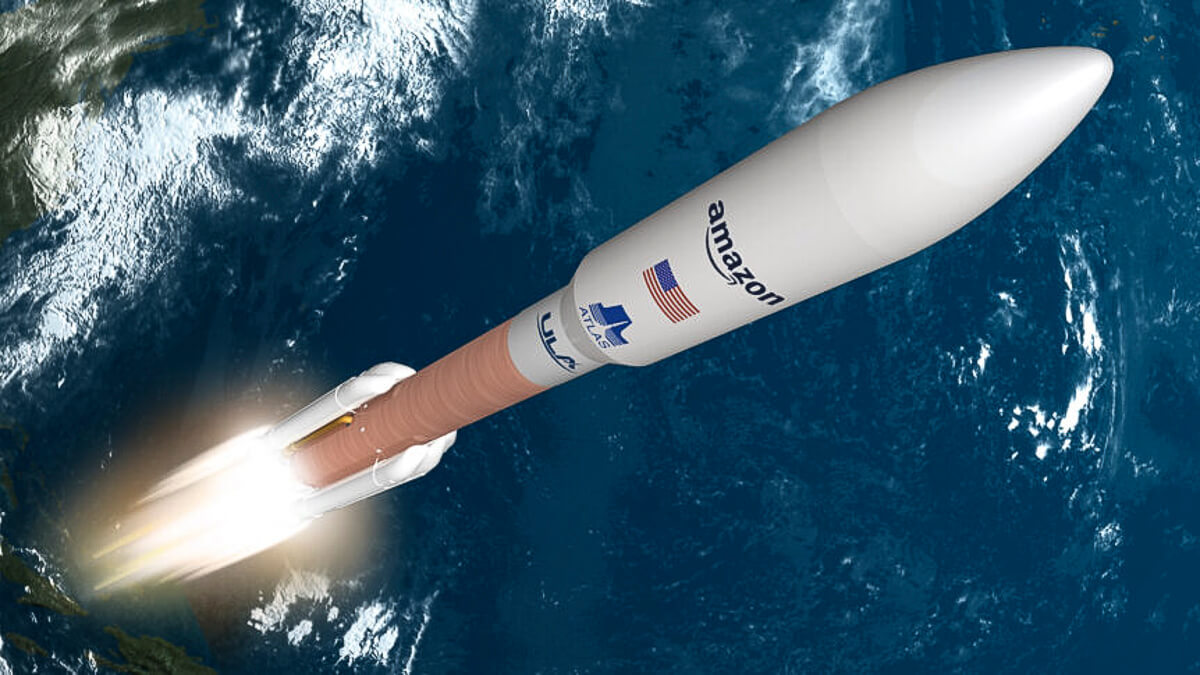 Blast off: The United Launch Alliance's Atlas V rocket will take Amazon's broadband into space.
(Source: Amazon)
Jeff Bezos' company (soon to be handed over to its top cloud executive, Andy Jassy) plans a constellation of 3,236 satellites in low earth orbit.
The company received permission last July from the US Federal Communications Commission to go ahead with the network.
But the FCC license also set the clock ticking, saying Amazon must deploy half the constellation by July 2026. This will mean hustling through the rest of the design process, and a pretty intense launch schedule after.
Meet Amazon's new deliverer
The United Launch Alliance is a joint venture between Boeing and Lockheed Martin.
The Atlas V, which boasts a 100% success rate over 85 launches, has ferried to orbit Nasa's Perseverance Rover, currently off exploring Mars.
In December, Amazon announced it had finished initial development of the antenna in its customer terminal.
This Ka-band phased array antenna was delivering 400Mbit/s speeds (compared with Starlink's current 100Mbit/s), and Amazon's Rajeev Badyal said it would make the terminal affordable, light and compact.
It was an interesting trick for the Ka-band, which covers a wide frequency range, and so needs more physical separation between the transmitter and receiver antennas.
The phased array idea uses tiny antenna element structures to overlay one antenna over the other.
Phased arrays have multiple antennas – "it could be two, it could be thousands" says Amazon's Nima Mahanfar – overlapping and using a single aperture.
The whole antenna is 12 inches in diameter, which Amazon says is three times smaller and lighter than legacy Ka-band antennas.
The approach makes the antenna easy for mainstream circuit board manufacturers to mass produce, says Mahanfar.
Alexa, launch all rockets
However, the announcement is a bit vague on when the contract will begin, and when the first launches will actually take place.
Amazon also hasn't said if it will be selling subscriptions directly to consumers, like Elon Musk's Starlink, or on to local networks and providers, like OneWeb. (Though a statement that Kuiper will "offer broadband service through partnerships with other companies" hints slightly at a more OneWeb-like approach.)
And it's not necessarily a long-term relationship, with Amazon saying it will continue to explore all options for launching the remainder of the satellite constellation, and it expects to use multiple launch providers.
Want to know more about satellite? Check out our dedicated satellite content channel here on Light Reading.
Kuiper now has a dedicated research and development facility and office in Redmond, Washington State, near Amazon's headquarters in Seattle.
Meanwhile one Nasa Jet Propulsion Laboratory engineer quipped on Twitter, "They named it project Kuiper? Like the Kuiper belt? Like uncountably many tiny objects cluttering space? How frustratingly close to self awareness…"
Google bowed out of its Loon project in February, popping the dream of balloon-based Internet serving remote areas.
But with SpaceX, Amazon and OneWeb all reaching for satellite broadband, satellite-based web seems for now full of hustle and ambition.
Related posts:
— Pádraig Belton, contributing editor special to Light Reading
Subscribe and receive the latest news from the industry.
Join 62,000+ members. Yes it's completely free.
You May Also Like
---