RIP RIM: Will Foresight Be 20/20?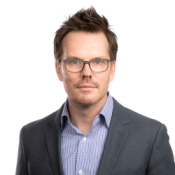 3/30/2012

Comment (4)

4:25 PM -- When I read this story -- "RIM Chairman Resigns After Bleak Q4" – I wondered how much trouble BlackBerry is really in. Then, today, I heard from at least one financial analyst who can't see RIM as having any subscribers at all in eight years.

During his valuation of RIM's shares in a research note issued today, Stuart Jeffrey of Nomura International predicts that the aging star of the smartphone market will be written out of the script as the mobile enterprise increases its support for flashier consumer devices based on Android, Apple Inc. (Nasdaq: AAPL)'s iOS and Microsoft Corp. (Nasdaq: MSFT)'s Windows Phone. Jeffrey makes the following assumptions when valuing RIM's shares:


We assume that RIM eventually closes its device operations, running them at a slight loss to support its subscriber base as much as possible.
We estimate that RIM may have to pay $2bn in restructuring charges to gradually close this business down.
We assume that RIM's subscriber base gradually declines to zero by 2020 as enterprise users transition to 'bring your own devices' and consumers focus on iOS, Android and Windows Phone.
RIM's new CEO, Thorstein Heins, sounds like he may have a more realistic view of RIM's prospects in the consumer market, but I wonder what kind of decisive action he's going to take to get the world to notice RIM again.
Not since
Nokia Corp.
(NYSE: NOK) partnered with Microsoft have we seen a company that so desperately needed an executive with vision to step up and create some momentum for his company. (See
Microsoft & Nokia Ink Definitive Agreement
.)
If RIM's boss doesn't act boldly enough, 2020 will be here before you know it.
— Phil Harvey, Editor-in-Chief,
Light Reading

(4) |