Following Senate victory, Biden looks to double down on net neutrality
President Biden's Democrats have eked out a slim majority in the US Senate following two years of a 50-50 stalemate, and that victory appears to have emboldened the president to renominate Gigi Sohn to the FCC.
The move could pave the way for a 3-2 Democratic majority at the FCC. And that would potentially allow the agency to reinstate the net neutrality guidelines enacted during the Obama administration but scrapped by former President Trump's FCC.
According to a number of reports, Biden is set to renominate dozens of appointments that had stalled at the Senate prior to the November midterm elections. Alongside Sohn, Biden is reportedly preparing to renominate Phil Washington to lead the Federal Aviation Administration and Danny Werfel to run the Internal Revenue Service. According to one Washington, DC, reporter, Biden could make Sohn's renomination official as soon as Tuesday.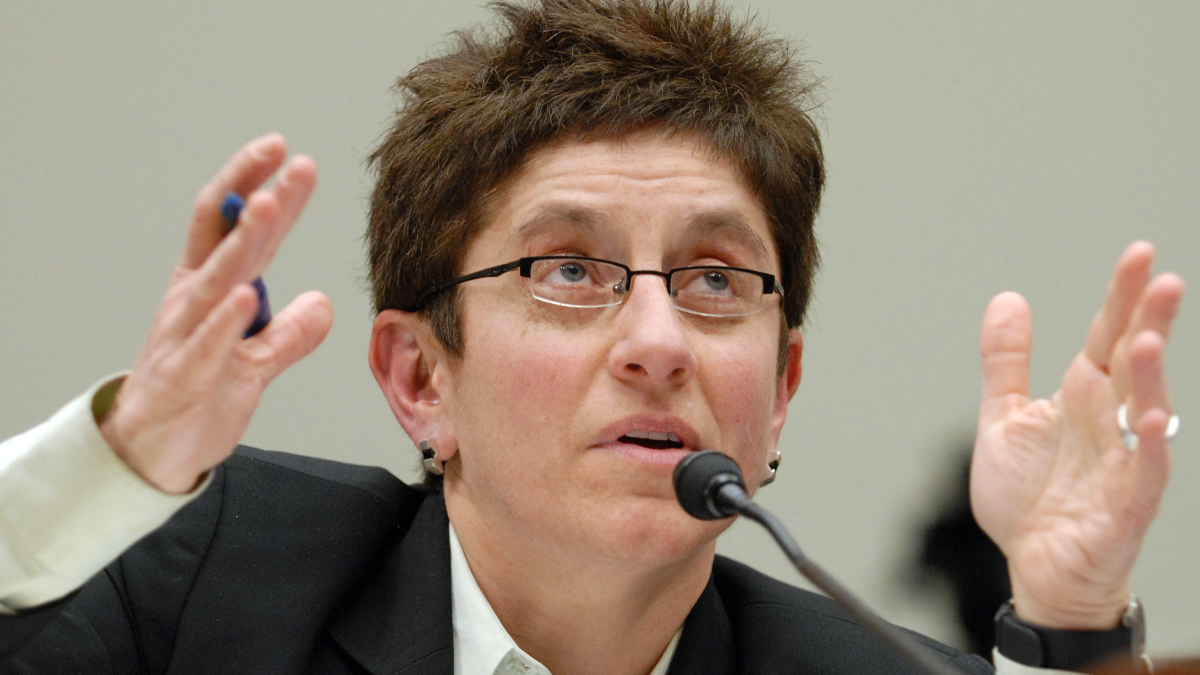 During Biden's first two years in office, the Senate was evenly divided between Democrats and Republicans. However, following the November midterms, Democrats will have a slight majority – either 51-49 or 50-49, depending on the vote of Sen. Kyrsten Sinema, a Democrat who recently switched to Independent.
A long time coming
Biden's renewed support for Sohn is noteworthy, considering her FCC nomination languished without Senate approval since Biden first named her to the post in October 2021. According to a number of reports last year, some Senate Democrats wavered on Sohn's nomination amid worries that her support of net neutrality could affect their November reelection chances. Further, some big Internet service providers like Comcast reportedly lobbied against her nomination. The situation even led to rumors that Biden could replace Sohn with another nominee that might be more politically palatable.
But Sohn's renomination would appear to reflect Biden's intention to move forward on his pledge to reinstate the net neutrality guidelines nixed by his predecessor.
That undoubtedly will upset ISPs. They generally argue that net neutrality rules are unnecessary and could stymie network investments. For example, they point to pandemic-driven Internet traffic spikes and how they affected European providers but not US providers.
But some public interest groups are already cheering the Sohn renomination news. "The Senate must move swiftly to confirm Gigi Sohn so that the FCC can get back to work protecting people's basic human rights and ensuring access to affordable, open Internet for all," said Evan Greer, with Fight for the Future, in a statement.
Indeed, Sohn supporters are pointing to a recent Wall Street Journal article on a $200 million fine that could be levied against mobile carriers including AT&T, Verizon and T-Mobile. According to the report, the FCC didn't approve the fine – a punishment for carriers' untoward use of their customers' location data – because Republicans on the commission wouldn't vote on the matter. The FCC still remains split between two Democrats and two Republicans.
Related posts:

— Mike Dano, Editorial Director, 5G & Mobile Strategies, Light Reading | @mikeddano
PARTNER PERSPECTIVES
- content from our sponsors