EU bigwigs gibber about M&A and fume about Huawei
Imagine if Europe had a borderless telecom market, the connectivity equivalent of the Schengen Area that allows people to cruise past snoozing officials at checkpoints. Mobile customers could roam as freely as wildlife, avoiding the surcharges they previously incurred to use their gadgets abroad. Operators, not liking this, would at least know rules are the same from one country to another. Four or five big groups might emerge, able to procure equipment for networks across the region. Staff could move unrestricted between countries. Services and technologies developed in one market could be deployed everywhere.
This is the latest brainwave of the European Union, whose bigwigs seem not to have noticed most of this has already happened. It's called the single European market, fellas, and even comes with its own currency (the euro) in 20 of the 27 member states. Roaming fees have gone the way of the Roman Empire, thanks to EU regulation. Deutsche Telekom, Orange, Telefónica and Vodafone have established themselves as regional powerbrokers with extensive multinational interests and cross-border activities. Vodafone's subsidiaries share service centers. Deutsche Telekom and Orange even shop together.
None of this stopped Magrethe Vestager, the EU competition commissioner, from pontificating to an Italian newspaper last month about the need for a "single European telecom market" amenable to cross-border consolidation. Her stance was subsequently confirmed by Light Reading sister site Telecoms.com. Thierry Breton, another unelected official with "internal market" responsibilities, was parroting her days later. "I believe that creating a true single market for telecommunications services also requires a reflection on encouraging cross-border consolidation," he said.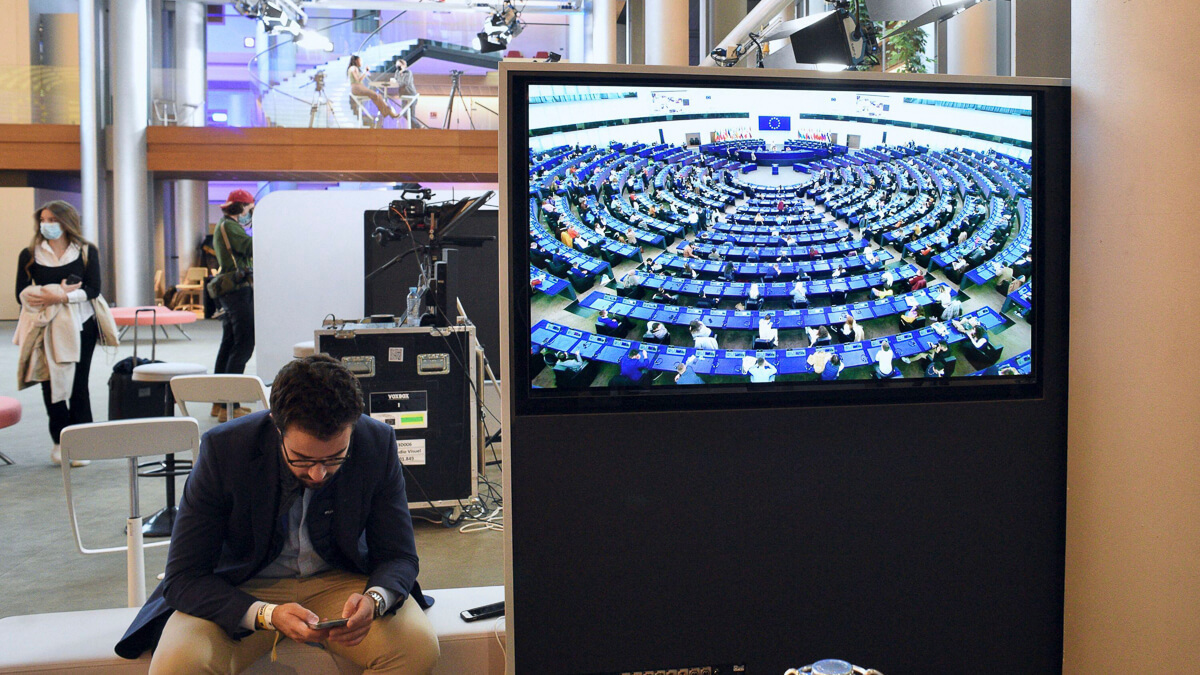 What form this cross-border consolidation would take was not made clear by either Vestager or Breton. But Western Europe's former state-owned monopolies have been doing cross-border mergers and acquisitions for years, snapping up assets and licenses in neighboring markets. Deutsche Telekom now operates in 11 countries that slot together like a child's jigsaw, for instance.
The German incumbent could always go further – buying mobile assets from Iliad, say, in France and Italy, where it has no presence today. This might be what the EU bigwigs envisage, but it would probably not suit Deutsche Telekom. Both France and Italy feature saturated, no-growth and fiercely competitive mobile markets. That wouldn't change with a Deutsche Telekom takeover. Each country would still have four mobile networks, and four might as well be the number of the beast to the average CFO trying to make a return.
But it's sacrosanct to the likes of Vestager and Breton, who have a nasty habit of blocking deals that would reduce the number from four to three. This rules out straightforward mega deals like a marriage between Deutsche Telekom and Orange, previously mooted in industry circles despite all the various ramifications. Slovakia, home to local mobile subsidiaries of the German and French incumbents, would suddenly lose a player.
Perhaps there is a Stalinist five-year plan to set up four EU-approved, Brussels-headquartered firms and have them gobble the numerous networks that currently exist. With the right oversight and coordination by Vestager and Breton, the region would eventually end up with four pan-European operators, each one sprawling from Lisbon to Helsinki, where Breton gave his cross-border speech. Probably not, though.
Suboptimal

Some cross-border coordination is arguably needed. Referring again to the "single market for telecoms," Breton lashed out at Europe's "suboptimized business models based on national markets and high costs for national spectrum licenses." On the second point, he is undoubtedly correct. As recently as 2018, Italy was extorting nearly €6.6 billion ($7.1 billion) from its telcos for the right to offer 5G services. But good luck telling Europe's poverty-stricken governments not to hit the private sector for some dosh every now and then.
As for those suboptimized business models, American and Chinese operators can charge more and spend more on a per-site basis largely because they have fewer muscular rivals in each place. Last year, Barclays reckoned Germany was the only one of Western Europe's five largest countries (the others being France, Italy, Spain and the post-Brexit UK) covering its cost of capital. The main difference is that Germany is currently home to just three mobile networks, while the others each have at least four. Germany is gaining a fourth, however, thanks to a rollout by 1&1.
Otherwise, it is hard to see how business models could be substantially optimized. Vodafone already has one technology team for the whole region, as acting CEO Margherita della Valle made clear on a call with analysts last week. It still needs local teams to build networks, do sales and marketing and have full autonomy "so that decisions are taken end-to-end close to customers," she said. Next to US peers, Vodafone hardly looks overstaffed, either. Worldwide, it supports about 284 million mobile connections with around 97,000 employees. AT&T has fewer than 218 million such connections but a headcount of nearly 163,000.
Parts of the analyst community think EU enthusiasm for the single telecom market is at least preferable to rules on "fair contribution" – the daft idea that Internet companies should stump up for network usage when telco subscribers have already paid. Breton's remarks in Helsinki will quickly dispel hopes that officialdom has seen sense. "At a time when technology companies are using most bandwidth and telco operators are seeing their return on investment drop, this also raises the question of who pays for the next generation of connectivity infrastructure," he said. Technology companies don't use bandwidth, Thierry, any more than carmakers use roads. People do.
Huawei under pressure

The question is whether national governments even pay heed. Brexit enthusiasts were fond of griping about French disregard for EU diktats on fishing rights and farming. And when it comes to the EU's "5G Toolbox," specifying which vendors to avoid, most authorities have not clamped down, according to Breton.
"We have also increased the cybersecurity of our 5G networks through the 5G Toolbox to remove any high-risk suppliers from the core and RAN," he said. "Let me mention here that although 23 member states took legislative action to implement the toolbox, only seven of them have actually imposed the necessary restrictions. This is not enough."
High risk is the EU-approved euphemism for Chinese vendors Huawei and ZTE, and the former still shows up everywhere in Europe's radio access networks, according to recent research by Denmark's Strand Consult. Germany, the EU's biggest national economy, has bought 59% of the RAN equipment already installed from Huawei, that research shows, while 51% of Italy's installed 5G infrastructure is Chinese. In the Netherlands, a staggering 72% of 5G equipment is Chinese, after Dutch incumbent KPN ditched Ericsson for Huawei in the RAN. Replacing all this now would not be inexpensive.
Related posts:
— Iain Morris, International Editor, Light Reading