Slim-to-zero chance that new net neutrality rules will spark price regulation – analysts
Slim-to-zero chance that new net neutrality rules will spark price regulation – analysts
Industry analysts stress it's highly unlikely that the FCC's new attempt to reclassify broadband as a Title II 'communications service' will result in price regulation, but it's not impossible, either. They say investors shouldn't fret… for now.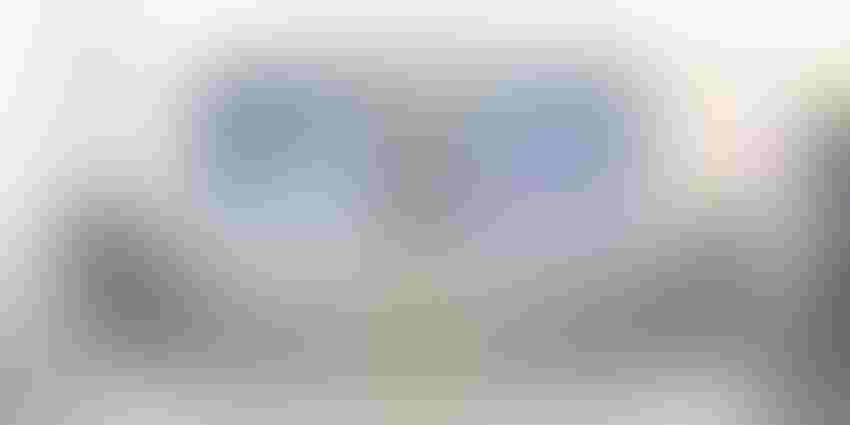 (Source: Rawf8/Alamy Stock Photo)
If the network neutrality debate was a movie, it might as well be Groundhog Day, the classic in which Bill Murray plays a pugnacious Pittsburgh TV weatherman who relives the same day over and over until he gets everything just right.
By Blair Levin's count, the telecom industry is about to face the seventh iteration of the network neutrality debate. In his initial analysis of FCC Chairwoman Jessica Rosenworcel's move to restore the rules, Levin, a policy advisor to New Street Research and former chief of staff to former FCC Chairman Reed Hundt, gave this version a label that perhaps Hollywood could get behind: "NN7."
It's too early to know if the FCC's latest shot at restoring network neutrality rules will be a "dead end," as FCC Commissioner Brendan Carr views it. But analysts agree that this attempt to reinstate such rules under a stringent Title II "communications service" classification is less about elements such as blocking, throttling and unreasonable paid prioritization and more about the small threat that the rules could open the door to price regulation.
"[T]o be crystal clear, the issue here isn't net neutrality, it's Title II reclassification," MoffettNathanson analyst Craig Moffett surmised this week in his initial analysis (registration required) of Rosenworcel's push to restore net neutrality rules.
If all goes to plan, the FCC is expected to vote on the proposal next month, and pass it 3-2. Court challenges are likely to follow.
Most analysts agree that there's a slim-to-zero chance that the FCC would seek to regulate broadband service pricing under the new rules. That expectation can be traced to the fact that FCC Chairwoman Jessica Rosenworcel shot down the suggestion. "Nope. No how, no way … We know competition is the best way to bring down rates for consumers" was her response this week when asked about price regulation.
Moffett believes that a path toward price regulation under Title II is "highly unlikely," but stressed that it's "not impossible," either.
"In fact, one can even make the case that it is a requirement of Title II," Moffett added, but noted that it's also unlikely that a Title II ruling would survive a trip to the Supreme Court.
Levin agrees that this round of rules is focused on Title II since, as far as he can tell, ISPs have largely followed the basic tenets of net neutrality. And he thinks that price regulation is a long shot at best.
"Whatever the item says [the draft could emerge as soon as today], we think the odds of this FCC adopting price regulation are close to zero," Levin wrote in his initial analysis.
New rules not expected to alter ISP economics
So, what will this latest round of rulemaking mean for cable operators and other ISPs? Not much, at least for now.
Levin notes that any new rules are unlikely to change current ISP behavior, as adoption of prior net neutrality rules did not impact revenues, margins and profitability. He also points out that California has its own set of rules, yet "we have not seen any evidence that the ISPs' metrics are affected in that state by those rules."
"The proposed item, by itself, will not affect the economics of the ISPs," unless the door is open to further regulations at the federal or state level that do impact those economics, Levin reckoned.
This shot at net neutrality rules is "not something investors should worry about," Moffett stated.
Moffett noted that Title II reclassification did trigger a sell-off in cable stocks when it was considered under then-FCC Chairman Julius Genachowski in 2010, and got a "more muted reaction" when Title II was first implemented under former Democratic FCC Chairman Tom Wheeler in 2015.
"This time, it should draw little more than eye rolls. Here we go again," Moffett wrote.
Open access concerns and preparation for 'NN8'
Jonathan Chaplin, analyst with New Street Research, explained in a research note that new rules, under Title II, could not only regulate broadband prices but perhaps mandate open access. While either could be damaging to broadband service operators, the likelihood of either one taking shape in the wake of a new set of net neutrality rules are low, he stressed.
"While Net Neutrality may be gloriously irrelevant to everyone in the industry, price regulation and open access mandates have the potential to be very damaging," Chaplin wrote.
And if NN7 isn't enough for you, just stick around. Few expect Congress to finally step in and put the net neutrality yo-yo to rest.
"The odds of NN8 are high," Levin predicted. "As everyone in FCC-land has known for at least a decade, the battles at the FCC will continue until Congress decides to weigh in."
Subscribe and receive the latest news from the industry.
Join 62,000+ members. Yes it's completely free.
You May Also Like
---