Huawei: We're Not a Threat to Our Customers
Huawei: We're Not a Threat to Our Customers
The US government is as close as anyone to sabotaging rural networks, according to a new ex parte filing from Huawei at the FCC. The company goes to bat for its US customers, arguing that individual vendor bans do guarantee national security.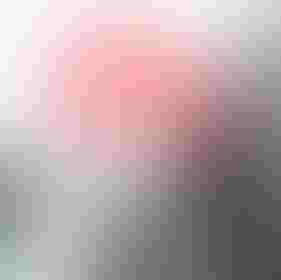 WASHINGTON, DC -- The government is going to ruin rural telecom networks by forcing them to rip out Huawei gear. That's the warning put forth by Huawei in its most recent ex parte filing with the FCC.
"Huawei cannot and will not sabotage its customer networks," the filing states. "But recent actions by the United States Government are only one step away from doing so."
Background: The filing was in an open docket (18-89) where the FCC proposed that the carriers should be prohibited from using universal service support funds to buy gear or services from companies that pose national security threats. That proposed rulemaking was filed in April 2018; later in the year, President Trump signed into law the National Defense Authorization Act for the current fiscal year, which bans government agencies from contracting with Huawei or any company using its gear.
Huawei officials say the company has an obligation to keep the docket current; it has made 11 filings to date in the docket.
In the today's filing, Huawei notes that it can't even get an in-person meeting with the FCC commissioners to find out what it did -- or is doing -- wrong. "While Huawei has not been provided with the basis or any supporting evidence for the government's adverse actions and is therefore handicapped to respond, one thing is clear -- the USF rulemaking would significantly impair the operations of many rural carriers and put those carriers' end user customers at risk of service interruptions, even if the Commerce Department does not demand removal of Huawei equipment," the filing states.
"No evidence shows Huawei has the ability or intent to shut down its customer networks, yet this rulemaking threatens to do exactly that," the filing states.
The filing also echos China's warning to Australia about potentially violating World Trade Organization obligations for free trade. Australia banned Huawei gear, and China warned the government that the WTO members can't reject imports based on country of origin. That likely won't matter to the current administration; President Trump has threatened to have the US pull out of the WTO, even though, like most members, the US has won most of the cases it has initiated with the trading body.
In its filing today, and in conversations with Light Reading this week, Huawei officials note that they aren't opposed to having their gear and code tested by countries that want to make their supply chains more secure. They simply don't want to be singled out.
Ericsson and Nokia operate in the US because "they participate in risk mitigation agreements overseen by the government," Andy Purdy, Huawei's chief security officer based in Washington, DC, told Light Reading this week. "The 'trust but verify' [strategy] of President Reagan is no longer valid. It's gotta be trust through verification. That's how we're gonna reduce risk. We can't eliminate all risk, but that's how we mitigate risk appropriately and transparently."
"While Huawei does not agree with the view that Chinese companies pose a threat simply because they are Chinese, Huawei agrees that threats to network security do exist, and should be addressed comprehensively through a holistic approach to supply chain security, not through a vendor-by-vendor approach," the company's FCC filing states.
Related posts: 5G Standards Group Struggles to Balance Tech With Politics World's Biggest Wireless Carrier Awards First 5G Equipment Contracts Huawei Asks Judge to Slap Down US Ban: 'No Gun, No Smoke. Only Speculation' Huawei vs. Trump & the Casualties of War
— Phil Harvey, US Bureau Chief, Light Reading
Subscribe and receive the latest news from the industry.
Join 62,000+ members. Yes it's completely free.
You May Also Like
---