Huawei Is Main Sponsor of Trips by Australian Politicians, Says Report
Huawei Is Main Sponsor of Trips by Australian Politicians, Says Report
Chinese company paid for more trips for Australian politicians than any other business between 2010 and 2018.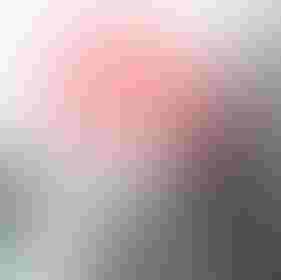 China's Huawei has sponsored more overseas trips for Australian politicians than any other business during the past eight years, according to new research from the Australian Strategic Policy Institute (ASPI).
The publication of the report comes amid scrutiny of Huawei's role in Australia, where some politicians want to see the company blocked from selling 5G equipment and services to Australian operators. (See Huawei Faces Security Backlash in Australia.)
Huawei's opponents say its close links to the Chinese government make it a threat to national security, echoing the concerns of government figures in the US, where the biggest service providers have been warned off using Chinese equipment vendors since 2012.
Huawei Technologies Co. Ltd. has reportedly insisted it has not done anything wrong in funding travel to China by Australian politicians, but the ASPI report shines an uncomfortable light on its influence.
With relations between Australia and China on shaky ground, the Australian government is said to be drawing up legislation that would seek to curb "foreign interference."
According to the ASPI report, Huawei sponsored 12 of the 55 trips that corporations have paid for since 2010. Seven of those trips were funded solely by Huawei, said the report.
Another three were paid for by Huawei and a think tank called Asialink, while Huawei and the Australia China Business Council sponsored two visits.
Politicians from Australia's Liberal Party, which forms a part of Australia's current coalition government, took part in seven of the trips. The other five were for members of the Labor Party, which today sits in opposition.
ASPI said the disclosures about overseas travel by Australian politicians would help to further transparency and be "healthy for Australian democracy." However, it also complained that "the format and system of disclosure is not particularly accessible."
The report is likely to fuel concern about Huawei's involvement in the Australian market. It comes just weeks after Labor politician Michael Danby urged the government to block Huawei and ZTE Corp. (Shenzhen: 000063; Hong Kong: 0763), a smaller Chinese equipment vendor, from participating in Australia's 5G market.
The next-generation mobile technology will support higher-speed connections when it is rolled out over the next couple of years, and could eventually provide connectivity for entirely new products and services, such as connected cars and remote surgery.
For all the latest news from the wireless networking and services sector, check out our dedicated mobile content channel here on Light Reading.
Complaining about Huawei's involvement, Danby was reported to have said that Huawei and ZTE "must report to the Communist party cell at the top of their organizations."
Huawei has already been stopped from selling equipment to Australia's National Broadband Network, a government-backed wholesale network. Australia's government also recently took steps to prevent the Chinese company from building a subsea cable to the Solomon Islands. (See Australia Dumps Huawei From Pacific Cable Project.)
Pressure is growing on Chinese vendors in other parts of the world, too. Earlier this year, the US Department of Justice was said to have started an investigation into whether Huawei breached sanctions against Iran and North Korea. ZTE has already suffered after it was charged with selling equipment that included US components to both of those countries.
In April, UK government authorities mimicked the US by warning telcos not to use equipment and services from ZTE. (See ZTE Labeled Security Risk by UK Government.)
The UK's National Cyber Security Centre published a brief statement on its website describing ZTE as a potential threat to national security.
— Iain Morris, International Editor, Light Reading
Subscribe and receive the latest news from the industry.
Join 62,000+ members. Yes it's completely free.
You May Also Like
---