BT, Vodafone Still Fretting Over Brexit Costs, Uncertainty
BT, Vodafone Still Fretting Over Brexit Costs, Uncertainty
Amid rising concern among business leaders about the impact of Brexit, BT and Vodafone are still facing considerable uncertainty.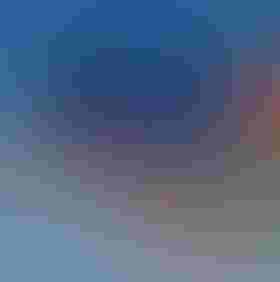 Two years after the British public voted to leave the European Union (EU), the country's biggest telecom operators are still in the dark when it comes to Brexit.
While the UK's looming EU withdrawal is rarely out of national headlines, business opposition to a "hard Brexit," in which the UK would leave Europe's single market and customs union, has been mounting in the last week.
Airbus recently threatened to pull out of the UK if it leaves Europe without any deal in place. Carmakers BMW and Honda have been grumbling about probable supply chain disruption with the UK outside the single market and customs union.
BT Group plc (NYSE: BT; London: BTA) and Vodafone Group plc (NYSE: VOD), the two telecom service providers with group headquarters in the UK, have yet to speak up. But their recently published annual reports show that Brexit concerns have not dissipated since they were first raised. (See Brexit: It's Hard to See an Upside, What Hard Brexit Means for Vodafone, BT and 'Brexit' Vote Hits BT, Vodafone.)
"The nature of the Brexit negotiations has created a period of prolonged uncertainty," said BT, the UK's former state-owned monopoly, in a statement in its annual report.
In response to that uncertainty, BT has set up a Brexit steering group looking into issues such as tax, people, procurement, systems and the regulatory and commercial effects of Brexit. It has also been lobbying the government.
Exactly what this lobbying entails is not spelt out in BT's annual report, but there is little sign of any support for a hard Brexit in the business community. Mike Rake, BT's former chairman, was an outspoken critic of Brexit: In March 2017, he complained that BT was struggling to recruit engineering talent from overseas because the pound's weakness -- triggered by the Brexit referendum -- had made the UK a less attractive place to work. The views of Jan du Plessis, his South African successor, seem unlikely to be much different.
Vodafone is similarly perturbed by the uncertainty. In its own annual report, it says: "There remains insufficient information about the likely terms of the post-Brexit arrangements between the UK and the EU … to draw any conclusions about the probable impact."
But Vodafone also raises far more specific concerns about Brexit and what it could mean for the telco business. Along with Rake, it is worried that a hard Brexit will restrict its access to European talent. Having previously threatened to relocate its group headquarters if a hard Brexit happens, it continues to hint that such radical steps may be unavoidable.
"Increased controls over or restrictions to our ability to employ leading talent from non-UK markets could cause us to have to adjust our operating model to ensure that we attract and retain the best people for the roles we have," it says.
For all the latest news from the wireless networking and services sector, check out our dedicated mobile content channel here on Light Reading.
Vodafone's other big concern is that Brexit may create what it calls a "data frontier" between the UK and the EU. "The inability to move data freely between the UK and EU countries might cause us to have to move some technical facilities, and affect future network design."
An independent report published last year by Frontier Economics analyzes the risks. Following Brexit, said the analyst firm, the UK government may have to prove that its laws offer the same level of data protection as EU legislation, regardless of GDPR adoption.
If the EU decides the UK does not measure up, communications service providers may be forced to restrict the amount and type of data that is processed in the UK, according to Frontier Economics.
"Such an outcome would impact data infrastructure and in particular data centers in the UK, which are among the region's and the world's most active," it says.
Any data "localization," or the redirection of data traffic to meet legal requirements, could have an impact on the UK economy, the analyst firm warns. Citing another study, it estimates that localization would reduce GDP across the entire EU by 0.4-1.1%. It would also reduce private investment by 3.9-5.1% and services exports by 1%, says Frontier Economics.
From Vodafone's perspective, the only Brexit upside has been the negotiation of a formal transition period: While the formal date of exit is March 30 2019, this transition period means there will be little change to the status quo until the end of 2020.
That should allow businesses to avoid any "cliff-edge" scenario, says Vodafone. But some companies might still be heading for a hard Brexit landing.
— Iain Morris, International Editor, Light Reading
Subscribe and receive the latest news from the industry.
Join 62,000+ members. Yes it's completely free.
You May Also Like
---