Vodafone showcases private 5G network prototype built on Raspberry Pi
Vodafone Business has unveiled a prototype portable device that acts as a combination core and basestation to create a 5G network, targeting small and midsized enterprises (SMEs) and households.
The device uses an embeddable software-defined radio (SDR) circuit board from Lime Microsystems, which Vodafone says can be used to turn any computing machine into a radio, as long as it can run software compatible with specifications from the O-RAN Alliance, the group developing open radio access network (RAN) interfaces.
Amarisoft is providing the core and radio software that runs on the Lime Microsystems hardware. Asked if its virtualized RAN software can run on any hardware platform without adaptation, Franck Spinelli, the CEO, told Light Reading via LinkedIn: "vRAN is supposed to be 100% software. Unless you bend the definition to include mandatory hardware acceleration, it is supposed to be portable to all platforms right away.
"If not, then it's just another legacy hardware-dependent RAN. Anyway, the answer to your question is yes. It runs on your laptop, a Raspberry Pi, AMD, Hygon and so on," Spinelli added, naming a few hardware platforms.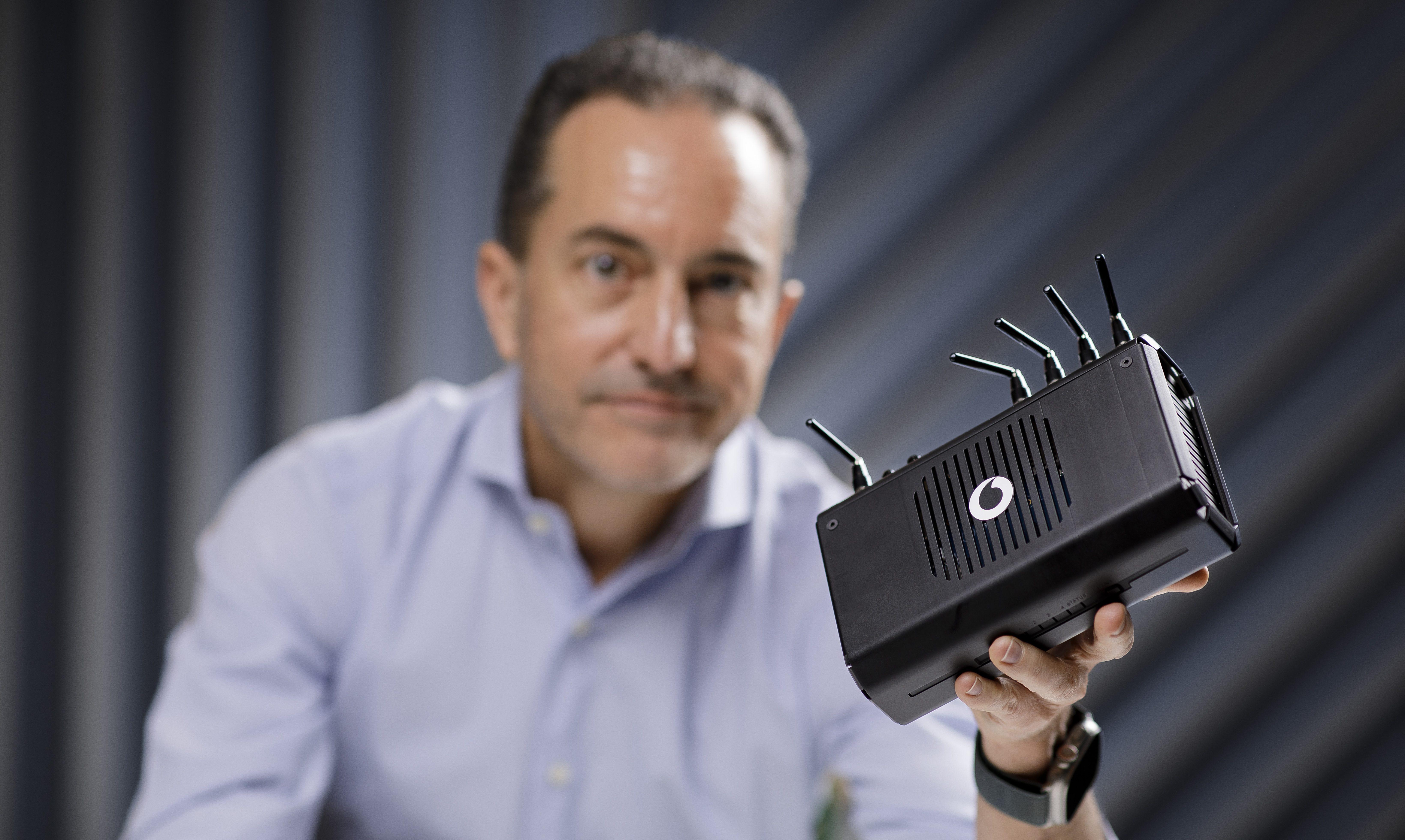 In this case, Vodafone is using Raspberry Pi, a credit card-sized computer that can be plugged into any monitor or TV, and created originally for educational purposes. Vodafone officials also noted that the device can be reconfigured for use cases including 4G, Wi-Fi or GPS. And because it is not frequency-sensitive, meaning it modulates any frequency, it can work in a variety of settings.
As noted by Vodafone officials, the production of on-site equipment normally carries significant upfront costs, which is why most rollouts have taken place at large premises with lots of connected devices and machines. The new network, on the other hand, features components already used in other areas, which is why, according to Vodafone, it could be sold at a similar cost as a Wi-Fi router.
Expanding private 5G networks to SMEs
As media and telecoms analyst Paolo Pescatore told Light Reading via email: "This prototype opens up new possibilities thanks to its simplicity in design and processes which are programmable over the air across different networks and spectrum bands." He also said "it is perfect for SME who are looking for a viable and cost-effective private network solution. However, there are also opportunities with specific verticals to complement connectivity in dense capacity-hungry areas."
Not all analysts, however, are quite that upbeat. Pablo Tomasi, a principal analyst at Light Reading's sister company Omdia, noted in a LinkedIn post that most SMEs do not actually need a private cellular network. He added there are other similar devices on the market, and that Vodafone has simply showcased a "prototype that 'anyone can build'" and which does not have a business case associated with it, asking why Vodafone would show its hand this early if it is a winning one.
For now, the answer to that question remains unclear. During the briefing where the device was unveiled, Vodafone did say it was weighing up its options for a path to market, including a partnership with another company. It is, of course, possible the telco is merely proud of its engineers' work and hoping to generate interest in what could become part of its offering for SMEs. Indeed, even Tomasi has praised the company for being active in the field of technical innovation.
What Vodafone has certainly achieved is showing what existing technology is capable of in the field of private 5G networks. If it can attract more SME customers, that would be the cherry on top of the Pi for the telco.
Related posts:
— Tereza Krásová, Associate Editor, Light Reading
PARTNER PERSPECTIVES
- content from our sponsors