Verizon jumps too as mobility biz surprises in Q3
Verizon jumps too as mobility biz surprises in Q3
Verizon's stock rose almost 8% after the company raised its fourth quarter financial guidance and reported solid third quarter results. The company's overall third quarter report tracked closely with that of its rival AT&T.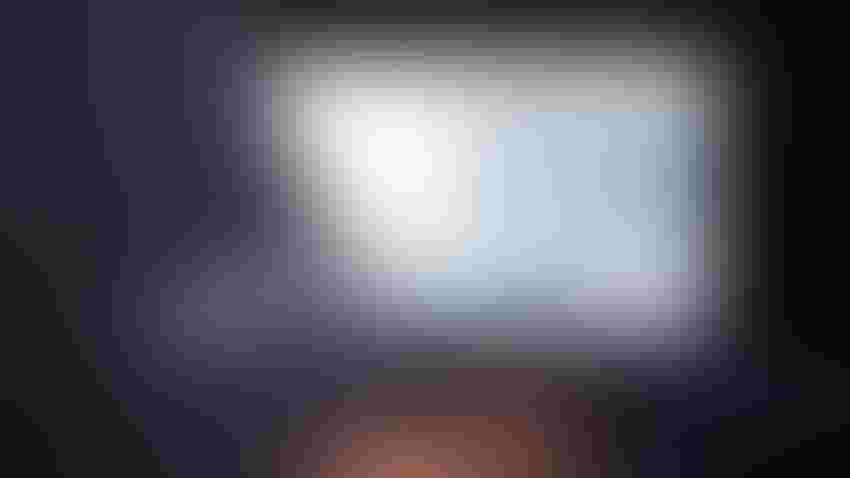 Verizon posted mostly better-than-expected results in its third quarter, and the company raised its fourth quarter financial guidance. The moves sent the company's shares spiking in early morning trading Tuesday.
In its mobility business specifically, Verizon gained 100,000 postpaid phone customers in the quarter, a total that reflects the loss of 51,000 in Verizon's consumer business and a gain of 151,000 customers in its business division. That was ahead of most analyst expectations.
Importantly, Verizon CEO Hans Vestberg said on the company's quarterly conference call that Verizon recorded growth among consumer postpaid phone customers during the month of September, potentially setting up the operator to finally reverse more than a year of declines in that portion of its business in the fourth quarter.
Verizon's overall Q3 results tracked closely with those of its rival AT&T, which last week also posted third quarter results higher than analyst expectations. And AT&T too raised its expectations for its full-year 2023 free cash flow – Verizon on Tuesday said its free cash flow for 2023 would be above $18 billion, a $1 billion increase from its previously issued guidance.
And like AT&T's shares, Verizon's stock popped on its results, rising almost 8% to roughly $34 per share Tuesday morning.
Taken together, the better-than-expected quarterly reports from two of the nation's three big 5G network operators appear to have rekindled investor interest in the space. Shares in AT&T and Verizon in particular have been trending downward during much of 2023.
T-Mobile, for its part, is scheduled to report its own third quarter results tomorrow.
The postpaid, the prepaid and the MVNO
Verizon's mobility business stretches across several different types of customers. It's mainly split between the company's consumer- and business-focused divisions. But it also divides across postpaid customers (who pay their bill after receiving services) and prepaid customers (who pay their bill prior to receiving services), as well as the wholesale customers that connect to Verizon's network through its MVNO agreements with cable companies like Comcast, Charter Communications and Cox.
Verizon has been steadily growing its business customer base during the past several years, and such customers are considered very valuable. But Verizon has been shedding customers in its consumer business – including those on prepaid and postpaid plans – amid increasing competition from the likes of AT&T, T-Mobile and cable companies like Charter.
"Rather than engaging in aggressive promotional activity, like others in the industry, we're offering our consumers optionality and flexibility to choose how they want to use our products and services," Vestberg said, pointing to Verizon's newest myPlan pricing options. "Our approach allows us to grow customers responsibly."
But Vestberg also said Verizon would specifically work to improve its prepaid business following its acquisition of prepaid giant TracFone in 2021. He said customer losses in that business have hit the bottom, and that Verizon would now focus on its prepaid brands including Total by Verizon and Visible to revive growth in prepaid. Verizon lost 207,000 prepaid customers in the third quarter.
"From here on we should start sequentially improving," Vestberg said of Verizon's prepaid business. "This is very important for our overall strategy."
Finally, Verizon CFO Tony Skiadas addressed questions about Verizon's MVNO deals with cable companies like Comcast and Charter, particularly considering those companies are embarking on 5G network buildouts designed to lower their wholesale payments to Verizon.
"We are very happy with the MVNO agreements," he said. "It's a very profitable business for us."
But Skiadas declined to offer any further comments on the topic: "That's as far as we'll go," he said in response to questions.
That left the financial analysts at MoffettNathanson to conclude that Verizon's MVNO agreements account for a large share – "and perhaps even most" – of Verizon's service revenue growth. They also argued that the cable companies are undoubtedly helping to lower average revenues per user for all players in the market, including Verizon.
The 5G network and the opportunities
"C-band is a game change for our business," Vestberg said of the midband spectrum Verizon is adding into its 5G network. "Our network is winning."
Verizon counts about 222 million people covered with its midband C-band network, a figure the company hopes to increase to 250 million by the end of next year. AT&T, meanwhile, said it ended the third quarter covering 190 million people with its own midband 5G network, and said it remains on track to cover 200 million by the end of the year.
T-Mobile, for its part, announced Tuesday it now covers 300 million people with its 2.5GHz midband network, reaching that goal three months earlier than the company had planned.
Verizon officials said the company is using the capacity in its midband 5G network to pursue opportunities like fixed wireless access (FWA) and private wireless networks. "We see demand for the product continuing to grow," Vestberg said of Verizon's private wireless network offerings.
In response to a question on the topic, Vestberg said that Verizon is working to transition its private wireless customers from pilots to commercial deployments. He also said the company is growing its ecosystem of suppliers for that business. But he stopped short of offering any firm numbers.
"We're not going to see any significant revenues" from private wireless in 2024, he said. "We're going to see that in 2025 ... I see this as a great opportunity."
Subscribe and receive the latest news from the industry.
Join 62,000+ members. Yes it's completely free.
You May Also Like
---