China Mobile Achieves the First Goal of Its NovoNet2020 Vision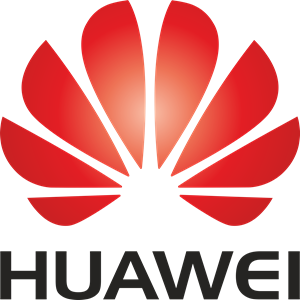 11/30/2017

Comment (3)

Early in July 2015, China Mobile officially launched the next-generation innovative network architecture NovoNet and put forward the NovoNet2020 vision during the GTI Summit at the Mobile World Congress in Shanghai. The executives at China Mobile expressed that they aim to use new technologies such as NFV and SDN to build a globally schedulable, fully open, highly scalable and flexible next-generation network, to meet the needs of China Mobile's strategic layout of digital services and lay a solid foundation for the Internet+ era. As one of the long-term strategic partners of China Mobile, Huawei will give full play to its own strengths in fields such as NFV/SDN to help China Mobile with its network transformation.
China Mobile achieves the first goal of its NovoNet2020 vision
In February 2017, China Mobile officially launched the NovoNet trial network project. This project is designed based on the Telecom Integrated Cloud (TIC) over the two-layer DC architecture, which enables services to be swiftly rolled out. This deployment approach is future-proof and can be used widely. Additionally, a unified resource pool is built for diversified services and a global orchestrator is deployed to orchestrate and schedule whole network resources. In the first phase of the project, field tests were conducted in Shanghai, Zhejiang, and Guangdong. Huawei, the primary system integrator for the Shanghai site, helped China Mobile verify the technical feasibility of the new-generation network. Huawei primarily focused on:
1. Deploying a TIC-based data center
Used general-purpose rack servers for the NFV resource pool and adopted the global-leading NFV target network architecture in which the NFVO, VNF/VNFM, cloud OS/VIM, and COTS are fully decoupled, to build a network that truly enables resource sharing. In the trial office, Huawei provided core components, which connect to the devices provided by mainstream NFV solution vendors such as Ericsson, HPE, and Nokia, and the G-VNFM that manages third-party devices.
2. Defining a new NFVO for intelligent network orchestration
The NovoNet trial network defines the principles for orchestrating and managing networks so that network resources and traffic can be managed and scheduled across domains from end to end. In the trial office, although the MANO interface specification was still unclear, Huawei, with its advanced architecture design and profound understanding of services, successfully connected its NFVO to Ericsson's EPC and HPE's VIM. In the second phase of the trial, NFVO will be combined with SDN-O to orchestrate and schedule network resources globally.
3. New delivery approach -- NFV primary integration
An in-depth understanding of ICT services is crucial for successfully integrating an NFV network with both IT and CT domains. Huawei is dedicated to enhancing its capabilities of integrating NFV components at different network layers with high reliability for commercial use, optimizing interface specifications, and mastering multi-vendor integration, in the aim to shorten the TTM of services and apply this experience worldwide. The first phase of the NovoNet trial includes four vendors, two service scenarios, and six types of interfaces. The components in the NFV architecture are highly dependent on each other. Therefore, vendor progress control and their response to problems will influence the project delivery progress. Huawei's NFV integration service team always efficiently enables and verifies the interoperability among services from multiple vendors by clarifying each party's responsibilities, unifying interfaces, working out a four-dimension network survey template and over 20 compatibility survey sub-items, as well as formulating a well-rounded network plan.
Partnering for an open and agile all-cloud network
China Mobile is expected to start NovoNet's second phase -- technical verification -- in August. As of now, the Huawei NFV solution has won over 200 commercial contracts globally, more than 40 of which have been put into commercial use. The solution was awarded the Best Technology Enabler at Mobile World Congress 2017, owing to its advanced CloudNative architecture, technology, and rich commercial experience.
As the trend of transforming the telecom network towards an all-cloud network continues, Huawei will always put openness first and aim to work together and mutually benefit with all its partners in the IT and CT domains.
This article was produced by Huawei Technologies.

(3) |