Facebook's TIP & Telcos Upend Old Operational Models
At Mobile World Congress in Barcelona, Light Reading sat down with Facebook's Jay Parikh to take a closer look at how the Telecom Infra Project has changed the social media giant's relationship with telecom operators and why connecting the unconnected has become a bigger priority for Facebook.
Parikh, Facebook 's head of engineering and infrastructure, led a press conference with Deutsche Telekom AG (NYSE: DT), Vodafone Group plc (NYSE: VOD), Telenor Group (Nasdaq: TELN), Orange (NYSE: FTE) and Telefónica at MWC to provide an update on how Facebook and its fellow Telecom Infra Project (TIP) operator partners are re-thinking operational models when it comes to bringing connectivity to rural markets. (See Facebook Expands Rural Efforts With TIP Team.)
Around 2013, Facebook's mission shifted from focusing heavily on developing its own applications to addressing infrastructure challenges to global connectivity, Parikh tells Light Reading.
"Within Facebook over the last couple of years we've been really focused on the infrastructure barriers and that's where we've been working as part of the Telecom Infra Project -- working with the telecom operators to really understand what those infrastructure barriers are -- is it capacity, planning, cost, a reliability issue?"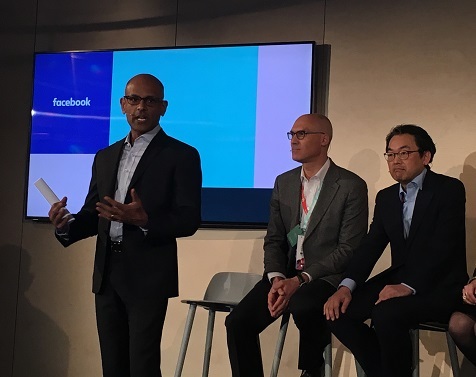 One of the major challenges TIP is focused on is identifying an operating model for delivering connectivity to rural areas. Telefonica and Facebook are collaborating on defining an operating model to bring connectivity to 20,000 people in rural communities in Peru, and Parikh hopes these learnings can be applied to other future connectivity efforts in rural regions that Vodafone and Orange are targeting in Africa, for example.
The challenge in delivering connectivity to rural populations is not only in the topology of the land, which of course is vastly different from the urban environments that telcos specialize in. Operators might not be able to charge as much for data in a rural area, and also have to balance the infrastructure investment, including fiber, radio, maintenance, power, says Parikh. (See OrbTV: Telefónica's Lopez on Open Source for Network Automation & Virtualization.)
In collaborating with Telefónica, Facebook aims to develop a "durable and sustainable operating model" for rural deployments that can be scaled out to more of Latin America.
"Also from an open perspective, this is where TIP is really cool, is that these operators like Telefonica will be able to share what they've learned and the operating model back into the TIP community so that other operators can take that learning and bootstrap similar efforts," he adds.
While Facebook's historical relationship with telcos was more "business related," Parikh says that's changing with TIP to focus collaboratively "on the infrastructure and the technology side of things" and launch a coordinated effort across engineering teams to solve major technological issues the telecom industry is facing.
Next page: Terragraph and TEAC
EDUCATIONAL RESOURCES

PARTNER PERSPECTIVES
- content from our sponsors