Also in today's EMEA regional roundup: Telia Carrier highlights pandemic security spike; 5G gaming-by-the-sea; AWS to plant data centers in Israel.
Altice founder Patrick Drahi may push for Openreach, BT's semi-autonomous network access division, to be fully spun off from its parent company following Altice's bagging of a 12.1% stake in BT this week. According to a report in the Telegraph citing "a source close to Mr Drahi," Altice thinks Openreach is undervalued by City investors. Altice's £2.2 billion (US$3.1 billion) share raid on BT makes it the biggest shareholder in the telco, just shading Deutsche Telekom's 12% slice of the BT pie. (See Altice snags 12.1% stake in BT.)
New research from Stockholm-based Telia Carrier reveals that almost half of business leaders surveyed claim that their company has experienced more network security incidents as a result of the coronavirus pandemic. The UK and the US seem to bearing the brunt of such attacks: For example, 76% of UK bosses and 73% of US bosses experienced a significantly higher level of DDoS attacks during the period, compared to 59% of their German and 56% of their French counterparts.
UK mobile operator EE is hoping to promote 5G for gamers by creating two "gaming pit stop benches," one in Brighton and one in Liverpool, on which EE customers can ignore the lovely views/psychopathic seagulls and instead "re-immerse themselves into the gaming world." EE's newly launched Xbox Game Pass provides access to more than 100 Xbox games on the go for £10 ($14.15) a month, inclusive of data.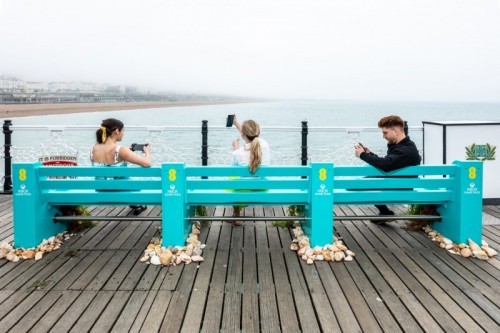 Amazon Web Services is to open a number of data centers in Israel in the first half of 2023. As Reuters reports, the news follows on from the signing of a deal between the Israeli government and AWS (and Google) for cloud services to the public sector and the military.

— Paul Rainford, Assistant Editor, Europe, Light Reading