Ciena Signals Steady Growth & Smooth Sailing Ahead
Ciena Signals Steady Growth & Smooth Sailing Ahead
The optical networking specialist is benefiting from 5G buildouts and webscale traffic monsters, and doing what it can to avoid sitting on a lead. Ciena's recipe for success doesn't sound complicated, but it's incredibly difficult to replicate.
"Our ability to combine a) a focused player, b) global scale and c) can take leading technology and put it through the relationships we have with all the customers around the world -- that's just a flywheel that you're seeing right now, frankly, and that's what's delivering financial performance that you're seeing for the year," Ciena CEO Gary Smith told Light Reading on Thursday.
For the fiscal year ended October 31, Ciena posted a 10% revenue increase.
The company reported a net income of $0.34 a share on quarterly (GAAP) revenues of $899.36 million was an increase from its year-ago revenues of $744.45 million. The company has topped consensus revenue estimates four times over the last four quarters, according to the analysts at Zack's Investment Research.
Figure 1: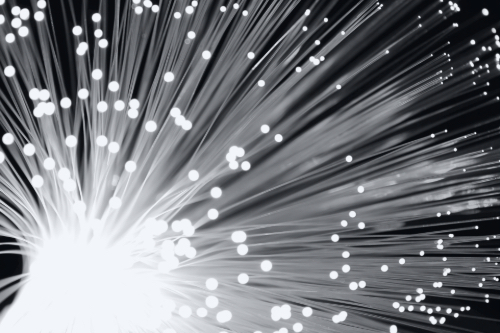 Ciena has a much broader portfolio than just optical transport gear, but its core business is doing well. A full 71% of the company's quarterly revenues came from its converged packet optical networking platforms.
"They are strong in webscale and DCI (data center interconnect), and webscale buildouts have been on a tear relative to telecom," said Sterling Perrin, principal analyst of optical networking and transport at Heavy Reading. "They're entrenched in India, and the Indian optical market grew well above [the broader] market rate in 2018. They are part of Verizon's packet-optical network, and that's kicked in. On the good fortune side, they've benefited from the struggles with Infinera and Coriant during integration. The current China situation could be more good news in 2019 for Ciena, and other Western vendors, but that wouldn't have affected 2018 numbers."
"Regarding Verizon, we had a strong year with Verizon this year, and I would expect a strong year in 2019 as we expand our relationship with them," Smith said on the company's earnings conference call.
Smith told Light Reading that Huawei's troubles with governments and telecom carriers around the world aren't much of a catalyst now. Big carriers have already been eager to balance their equiopment portfolios and avoid being beholden to one single, dominant vendor, he said.
"[Carriers] want leading innovation and the ability and a company that has a strong balance sheet and scale to be able to assure their continuity of supply of innovation in the future," Smith said. "So, I think you've got a couple of dynamics in play there, not least of which is that Huawei, while they have such a large massive market share of telecom infrastructure worldwide, I think it's only natural for certain large carriers and users to be reflective for around balancing that concentration."
With its competitors stumbling, its largest customers remaining stable and its markets outside of telecom growing, Ciena is enjoying relatively smooth sailing in CEO Smith's 17th year at the helm. "We now expect to average approximately 6% to 8% revenue growth over the next three years," said Ciena's CFO James E. Moylan, Jr. on the company's earnings conference call this morning.
Ciena shares were up $2.69 (+8.37%) to $34.83 in late afternoon trading as the markets absorbed the news.
— Phil Harvey, US News Editor, Light Reading
Subscribe and receive the latest news from the industry.
Join 62,000+ members. Yes it's completely free.
You May Also Like
---