Ciena CEO: Watching Infinera
Ciena CEO: Watching Infinera
Ciena's CEO Gary Smith says he's taking Infinera 'very seriously' as his company plans new product developments Optical equipment vendor Ciena Corp. (NYSE: CIEN) is taking the emergence of new rival Infinera Corp. (Nasdaq: INFN) "very seriously," CEO Gary Smith told analysts at a recent London briefing.

Smith, pictured here giving his address, didn't say whether Infinera's rapid rise and notoriety had prompted any change in his company's development program, saying only that Ciena would "continue to innovate," and that the company is "spending a lot on R&D" in optical developments.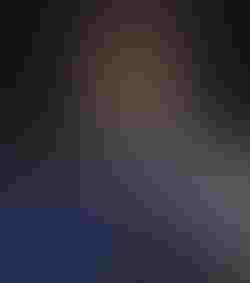 Infinera has shaken up the optical sector with its photonic integrated circuit-based DTN system, picked up some big name customers, and claims to have built a $100 million-plus business. It is also believed to be planning an IPO. (See Infinera Intros PIC, Infinera Claims 10G Lead, Global Crossing Picks Infinera, XO Selects Infinera, Infinera Wins Flag Deal, and Infinera: $1B IPO Imminent?.)

In addition, Matt Bross, CTO at BT Group plc (NYSE: BT; London: BTA), told Light Reading earlier this year that he's monitoring Infinera's developments closely as he builds out the carrier's next-generation network, the 21CN. That's particularly relevant to Ciena and Huawei Technologies Co. Ltd. , as they are the lead long-haul optical suppliers for the £10 billion ($18.2 billion) 21CN project. (See Infinera Numerates Its Numbers and BT's 21CN Deals: Booty or Bloody? )

Bross's statement even led one analyst, Citigroup 's Michael Genovese, to write in a research note: "We believe Infinera has a unique and highly valuable approach and has the potential to be disruptive in the market in terms of competition and pricing… BT's comments regarding Infinera and the prices it's willing to pay in the 21CN buildout are worrisome for Ciena."

But while Smith might be glancing over his shoulder at the competition, he's also looking toward his own firm's next move in the growing optical market. Ciena has achieved critical and business success, mostly in Europe, with its multiservice CN 4200 product that is based on the vendor's programmable optical platform, FlexSelect. Revenues from the product reached $12 million in Ciena's second quarter, and Smith expects that figure to reach $40 million per quarter by mid-2007. (See Ericsson Gives Ciena a Boost.)

Having recently launched a mini version of the 4200, Ciena is now gearing up to launch more FlexSelect-based products that can capitalize on the platform's ability to push multiple services, whether Ethernet or legacy Sonet/SDH, to any port. And there's significant business to be won with the right technology: Smith says that, based on average analyst estimates, the total market for converged transport systems is set to grow from $3 billion in 2006 to $5 billion in 2008.

So what's next in the pipeline? Smith and his colleagues didn't provide any specifics, but Jefferies & Co. Inc. analyst George Notter reckons the next Ciena product to be "FlexSelected" will be its multiservice edge switch. "We expect that Ciena will rework the DN 7000 product to incorporate additional data/IP functionality as well as other elements of FlexSelect architecture" such as "software definable interfaces," writes Notter in a recent research note.

That's part of a general strategy across the vendor's product portfolio, "to more fully support Ethernet traffic as well as its FlexSelect architecture," notes the analyst, citing the recent update to the CoreDirector product. (See Ciena Enhances CoreDirector .)

That strategy will see further advances in Ciena's $80 million-a-year-plus broadband access division, too, reckons Notter. The vendor has just started shipping its CNX-5Plus, an ATM DSLAM that sits alongside a digital loop carrier (DLC). That product can have a gigabit Ethernet interface added with a simple linecard upgrade. (See Ciena Backs Off BLCs.)

Now Ciena is "working on an upgraded version of the CNX-5. The new system, under development for a year now, is IP-based and designed to handle larger traffic volumes [and] bit rates. We're not sure when this version of the product becomes available," writes Notter.

Ciena hadn't responded to questions about CNX-5 developments as this article was published.

Ciena's share price is trading down 14 cents, about 3 percent, today at $4.46, giving it a market capitalization of $2.63 billion.

— Ray Le Maistre, International News Editor, Light Reading


Subscribe and receive the latest news from the industry.
Join 62,000+ members. Yes it's completely free.
You May Also Like
---