OTTAWA -- The telecom industry is moving toward autonomous networks, but Ciena says it is taking a different approach. As a supplier of optical, packet and software automation technologies, Ciena is eager to promote the "Adaptive Network" as a means to enable the network to react to unanticipated changes in traffic, connectivity and services.
In a recent interview with Light Reading, Brian Lavallée, senior director of Solutions Marketing for Ciena Corp. (NYSE: CIEN), says the Adaptive Network could assist service providers in managing and re-allocating bandwidth for the "glut of traffic demand" in upcoming 5G mobile networks. Also, he says this approach can help operators turn up services faster and "get rid of those mundane tasks people do over and over again that are error-prone."
At Ciena's annual Vectors Event in Ottawa, Ontario, Light Reading sat down with Ciena CTO Steve Alexander to discuss why some customers are leery of fully autonomous networks, and how Ciena is collaborating with service provider customers to prepare for 5G deployments with platforms like the Adaptive Network.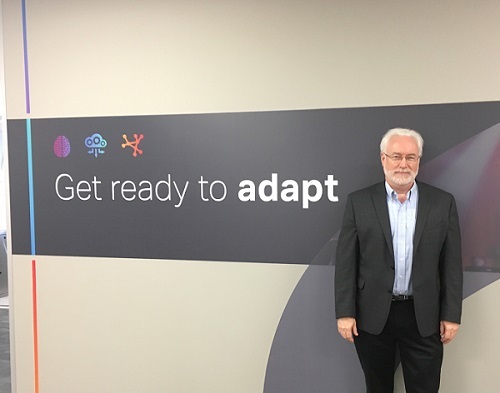 Stay tuned for part two of this series where Alexander discusses Ciena's strategies for growth and identifies the next big leap for optical transport technology.
Kelsey Ziser: How is Ciena working with service providers to help prepare for the infrastructure, capacity and traffic management requirements for 5G?
Steve Alexander: Where we usually end up talking to customers about 5G is in three different areas.
One piece of 5G is the user experience, devices like your cell phone gets faster. The second piece that frequently is talked about is point-to-point microwave or millimeter wave, but it's the wireless edge/wireless access. The third piece that's discussed is 5G as the infrastructure for the Internet of Things.
All of those require densification at the edge of network. So more antenna locations, more fiber to more antenna locations, higher rates per site -- densifying the edge of the network and adding more and more capacity. So customers want to know how to put fiber closer to the edge of network -- the MSOs in particular have a project called Fiber deep which is replacing what is effectively the old analog coax plant with a fiber plant as close to the edge customers as they can make it go practically. If you already have fiber connections to cell towers, you're talking about how to move them from 1G connections to 10G connections – we even see some folks thinking about moving to 100G connections to handle the sheer volume of traffic coming to the network from the edge. (See Optical on the Up: OFC 2018.)
---
Deep dive into real-world issues and virtualization deployment challenges with industry leaders. Join Light Reading at the NFV & Carrier SDN event in Denver, Sept. 24-26. Register now for this exclusive opportunity to learn from and network with industry experts -- communications service providers get in free!
---
There's a lot of interest in a technology called Time Sensitive Networking where you can specify, on a service flow by service flow basis, how the network will treat [traffic] in terms of total latency. So you can have some high priority and low priority traffic and network will behave differently depending on the types of traffic.
The customer conversations have been very broad and deep – a lot of discussions on connectivity and capacity but also discussions on "How do I build the network so it can adapt to all these different traffic types I'm seeing come on board?"
Next Page: Steve Alexander on the Adaptive Network versus Skynet