Cogent CEO Dave Schaeffer: The World on a Fiber
If people rattled when they shook their heads, the hotel ballroom following Dave Schaeffer's presentation at the 1999 OptiCon would have sounded like preschool maraca lessons.
That conference was one of the many venues that year where Schaeffer pitched the idea of a radical new ISP to investors and industry folk. He didn't have a network yet. He didn't even have PowerPoint slides. He got behind a podium, with no notes, and talked about how he could solve some vexing network problems by throwing more bandwidth at them -- a LOT more bandwidth.
Schaeffer tuned out the proverbial rattling. "I think the reaction, in terms of the business was, you know, we're not sure that a narrow-focused business, with limited products, kind of a very standardized offering can survive," he told Light Reading earlier this month, when we visited his office in Washington, DC.
Schaeffer's company, Cogent Communications Holdings Inc. (Nasdaq: CCOI), is now one of the world's largest ISPs, carrying more traffic on its network than most telcos. During its most recent earnings report, Cogent said its quarterly traffic growth came in at 10%, while year-over-year traffic growth hit 44%. Revenues, earnings and customer numbers are also heading in the right direction (see chart on page 3). Investors admire the company's diligence, but constantly wring their hands because they know Cogent is in a commodity business, by Schaeffer's design.
The company's more than 65,000 on-net customer connections and its nearly 2,600 on-net office buildings and carrier-neutral data centers send traffic over its all-IP-over-DWDM network, protected at Layer 3, using Ethernet as its network interface. The distinction of "on-net" is important. Those are the connections that Cogent owns from end-to-end, where customers are physically connected to its network and it isn't dependent on local telephone companies or cable TV companies to help serve those customers. They're the most profitable customers for Cogent, and the ones for whom the ISP continually lowers prices, relative to its competitors.
From the beginning, Schaeffer was clear about his network vision: Cogent would have no legacy network, and that rankled the telecom equipment vendors back in 1999. "I think from the equipment vendors, their doubt was about using enterprise-class equipment, as opposed to carrier-class equipment, and then scaling that on a global footprint," Schaeffer said.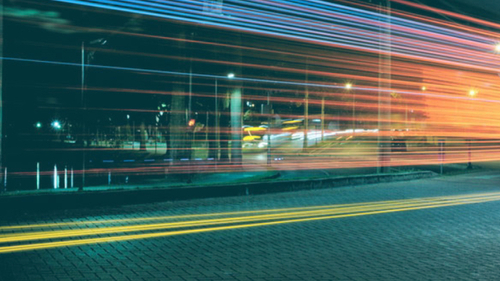 The beauty of Schaeffer's plan was in the simplicity, if only this new ISP could manage its finances well enough and avoid being clobbered by the competition. "Cogent's strategy is straightforward: Keep costs down, and speeds high, by owning facilities, multiplexing single strands of fiber and simplifying administration and provisioning by offering just one product," Light Reading wrote in March 2000. (See Cogent Banks on T1 Replacement.)
"I mean, I think that [lack of product variety] was a real concern," Schaeffer recalled. "Even to this day, I think a lot more legacy telecom service providers scratch their heads and don't quite understand how we're still here."
We checked: Cogent is still here, but it's not standing still.
The company is perpetually in a race. It's racing to provide the most bandwidth at the lowest possible price, which means it's in a race to run its network at the lowest possible cost, which means it's in a race to take every advantage of new optical networking and routing technologies, as soon as they're available. "We divide the network into four big technology regions -- edge routing, core routing, metro transport and long-haul transport," Schaeffer said. "In all of those functional areas we are on our third generation of equipment -- we've done two complete forklift upgrades in 19 years -- and, you know, I'm sure we'll go to a fourth generation soon."
Next page: The Whole World's Throughput