Vodafone Americas Lays Foundation for Social Change
Vodafone Americas Lays Foundation for Social Change
Vodafone Americas Foundation Director June Sugiyama shares how the Foundation and startups it has funded are using technology to impact social change for women.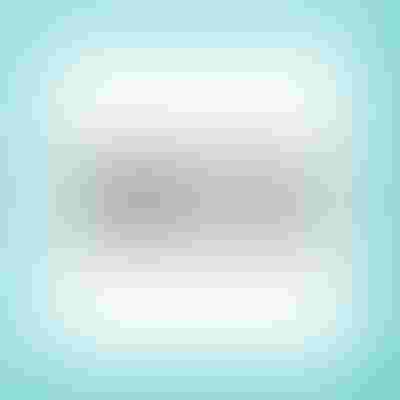 Mobile holds the key to bringing banking to the unbanked, healthcare to rural areas and opportunities for women who may otherwise be hard to reach. Realizing the full potential of mobile technologies and using it for the good of the world is what brings June Sugiyama to work every day.
Sugiyama is director of the Vodafone Americas Foundation, one of UK-based mobile network operator Vodafone Group plc (NYSE: VOD)'s 27 networks of foundations worldwide, designed to support technology-related programs that impact social change. The Foundation also enlists the help of startups -- many with women at the helm -- to implement new and innovative ideas to make a difference.
They do this through the Wireless Innovation Project (WIP), a yearly competition to promote innovation around using wireless related technology to create a better world. Winners of the competition receive up to $600,000 to develop their ideas. (See Vodafone Americas Names Innovation Contest Finalists.)
Sugiyama caught up with Women in Comms to tell us about some of the WIP winners that have her excited for the future both for women in our industry and women all around the world. Figure 1: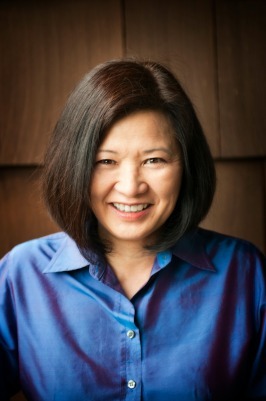 June Sugiyama, Director, Vodafone Americas Foundation Women in Comms is gearing up for a bigger, better 2017. Join us in our cause to redress the gender imbalance in the comms industry! Visit WiC Online and get in touch to learn more. Women in Comms: Tell us about your role at Vodafone Americas and the importance of corporate philanthropy. June Sugiyama: We live in a different world today: business is conducted faster and online; people no longer work in traditional setting at desks and in permanent offices; young people rarely stay at jobs more than two to three years. With all of the changes come new outlets for philanthropy and community engagement. Thus, companies must evolve to stay competitive and interesting as well as provide novel opportunities for employees to be involved in their communities -- volunteer, donate through company matching programs and have pride in their companies as good corporate citizens making a difference through their corporate philanthropy programs. We've tried to be creative and accommodating to the new work style by looking for volunteering opportunities that allow individuals to volunteer on their own time, such as through mentorships and reviewing applications online and concentrating on skills-based volunteering. Also, we've been very successful using Kiva as a platform for employees to provide loans online around the world. This kind of program not only provides monetary support but it creates a connection between employees and the social issues around the world they are passionate about. WiC: How can we use wireless technology solutions to address critical social issues around the world, particularly as it relates to women? JS: Wireless technology has been extremely successful in addressing critical social issues, particularly for women, who are usually the last to receive social services, education or economic opportunities in more traditional settings. There are over 6 billion mobile subscribers around the world, which means people in all corners of the world have mobile phones. With mobile phones comes the ability to be connected and to have the opportunity to open doors to the rest of the world. Mobile health, for example, can provide critical healthcare through remote diagnosis to people in rural and hard to reach areas where they've never had doctors, clinics or hospitals. Banking through mobile provides banking to the unbanked, and the business of mobile money has attributed to robust economic development. Lastly, education through mobile provides reading, writing and creative opportunities to people who were not privy to formal educational settings. Mobile has provided unique opportunities, especially for women who may not usually be able to access such services in the open public. Now, they can learn and build necessary skills in their own home, receive help in emergency circumstances like domestic violence or rape through the connection of technology, and talk to each other, creating a support network that is brings positive impact both internally and externally. WiC: What was the catalyst for the Vodafone Americas Foundation Wireless Innovation Project, and what is your goal with it? JS: The catalyst for our Wireless Innovation Project (WIP) was our frustration with some of the university programs we encountered. We found that there were very unique and interesting innovations with incredible potential to help impact people's lives, yet they were not reaching the market. Although things have improved noticeably recently, we found at that time universities were neither collaborative nor cross-disciplinary. While many individual groups may have been hitting the same hurdles, they were not cooperating with each other. The lack of communication was reasonable given that they were all competing with each other for the same funding. With that in mind, we designed WIP as a competition with specific criteria to find the best wireless innovation to make social impact. We hope to accelerate creative innovations and encourage collaborative impact. Our goal is simple: to find the best wireless innovations and help them reach market, so that they can help people that much faster. WiC: What technology or innovation have you seen spring from the Wireless Innovation Project that gets you excited for the future? JS: They are all exciting to me since we choose the ones that, indeed, specifically excite us but things that make a huge dent in some of our basic problems are particularly engaging. For example, the mobile temperature sensor ColdTrace from NextLeaf monitors the cold chain distribution of vaccines. Some vaccines like TB or malaria vaccines need to be refrigerated to be effective. ColdTrace monitors the temperature throughout the vaccine's journey to assure that it is not spoiled, saving hundreds of lives. Innovations like the mobile microscopes like CellScope from CAL and Cellophone from UCLA are really interesting in that they provide all kinds of options for remote diagnosis, databases for cells, disease and cures as well as transform into handy tools for clinicians and frontline health workers in low-resourced areas. Lastly, Insight from Inventure provides financial tools for the poor through mobile platforms that offer financial training, banking and even microloans. Insights cofounder, Shivani Siroya, always says that it is a myth that poor people don't have any money -- as a matter of fact, some of them have multiple jobs, but lack the access to basic infrastructure like banking and financial training. WiC: What makes you feel optimistic -- or conversely, pessimistic -- about the future for women in comms? JS: The WIP Winners' limitless creativity really leaves me hopeful and optimistic. They have endless imagination to tackle some of the most challenging problems around the world -- among those, the barriers preventing women to thrive. — Sarah Thomas,

, Director, Women in Comms
Subscribe and receive the latest news from the industry.
Join 62,000+ members. Yes it's completely free.
You May Also Like
---