Symantec Secures a More Diverse Workforce
Symantec Secures a More Diverse Workforce
Cecily Joseph, Symantec's chief diversity officer, says recruiting more women is a priority for the company as it spins off 40% of its business to focus only on security.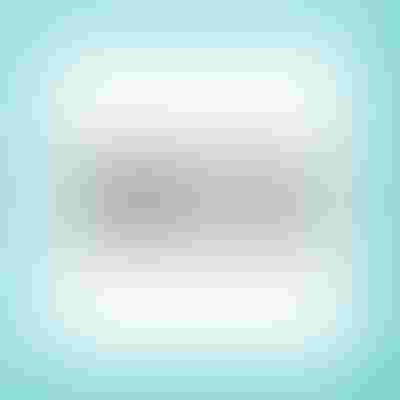 As Symantec prepares to spin off 40% of its company in order to focus solely on cyber security, the company is in growth mode and, its chief diversity officer says, "trying to get the best talent mode." (See Symantec Sells Storage Business for $8B.)
Part of that means recruiting a more diverse workforce, according to Cecily Joseph, Symantec's vice president of Corporate Responsibility and chief diversity officer. In her role, Joseph is responsible for diversity and inclusion, environmental policy and program, climate change, community relations and employee engagement, philanthropy and foundation and stakeholder engagement. It's a lot of responsibility, but her biggest focus for the last two years has been on operationalizing diversity.
"There is a method," she told Light Reading at the recent Grace Hopper Conference. "You work with employees to attract talent, develop the talent, have leadership accountability around diversity, create ERGs [employee resource groups] and diversity councils and have thought leadership."
It has to be an intentional process, Joseph explained, not just a lofty goal. For example, she said that Symantec previously decided they wanted more women at the board level -- up from the one out of ten they had. After talking about it for years and bemoaning the lack of female candidates, they created a plan and decided to look outside their network, ditch the requirement that it be a sitting CEO and specifically recruit a woman.
They ended up adding two women to the board -- highly qualified women too: Suzanne Vautrinot, a retired air force general who developed the air force's first cyber security program, and Anita Sands, who worked with UBS as head of change management.
Figure 1:
Cecily Joseph, vice president of Corporate Responsibility and chief diversity officer, Symantec
Light Reading is launching Women in Comms as a not-for-profit, independent initiative providing information, networking, mentorship, access to jobs and support for women in the next-gen communications industry in 2016. Visit Women in Comms and get in touch to learn more!
Light Reading: What is your advice for other companies that, like Symantec, want to implement plans of action to recruit more women?
Cecily Joseph: Ask questions and think about things in a different way. That has worked for us -- being intentional. It's about setting goals and looking for ways to make the change happen. Then, leverage the change. Don't just have three women [on the board] just sit there. Sometimes people think diversity means lowering your standards. In reality, you are saying we're all going after the same people in the same schools, so just broaden the pool so it's bigger.
Symantec is hiring, especially in technology. We are always looking for great engineers, expanding and making more robust our university program to include HBUs [historically black universities] and women's colleges.
LR: How can companies recruit more women and improve the pipeline from which they hire?
CJ: To increase the pipeline, all of us need to invest in the pipeline. Invest in elementary school all the way to high school education. Get folks excited about STEM careers... It's the same thing you have to do in your company. Not only do you hire women, but make the company successful in being a supportive environment where they are mentored and can grow. That is the important thing. It has to be part of the employer brand.
LR: What is your advice for men who want to be supportive of women in the workplace or, conversely, for men who don't understand why it's even an issue?
CJ: Women are just learning how to include men in the conversation, so men can help us do that. Men want to be part of it. I think women alienate men around this, which can scare them away. They are being beat up. How do they come back to the table? We won't solve this unless men are part of the dialogue and solution.
For men who don't get it, don't think of it as I'm doing it because it's the right thing to do, be self-serving and realize you won't build the most successful company if you're not inclusive and build an environment that leverages your diverse talent. The world is becoming more global and diverse. The US will be 50% non-white, and 40% now are working women. Women are consumers. Diverse people are making more decisions than ever before. "I need to think about changing demographics to be successful. I need to build an environment with the strongest and most innovative teams. That is how I am going to win. I don't care if you want to be my friend." Think about it from a purely business perspective. It's not just diversity with women and people of color, but age also and unique experiences that people bring make the team stronger.
No one is saying don't hire the best. Just broaden your pool. Make yourself attractive to all the best out there. If you're looking for batteries, don't shop where they sell milk. The best isn't coming out of two schools or just because they think like us. It has to be people who show up with different perspectives.
LR: Changes like this require a complete shift in company culture, in many cases. How can companies reverse years of an engrained culture?
CJ: Bias has a lot to do with it. We are biased to hire people like ourselves, who like the same things. Everyone has biases. We have to train ourselves to leverage that in the best interest of the organization. Bias has something to do with it, but the work cultures we exist in also perpetuate it. People will say, "They are not a good fit." What does that mean? Don't you want someone a bit different?
The other thing I see is younger women were never prepared for the glass ceiling. When you're in school, everyone feels equal. You don't see it until you advance in work... Men are taking on more family responsibilities. Women are still seen as they are going to have kids and be distracted or not as engaged. It's not true. I feel that companies need to be supportive of families, and I think in the end you get more loyal workers who will be committed through anything. It's great to see some of the companies out there like Netflix with maternity policy, and Symantec has work flexibility. I think companies need to be in those places where they are supportive. (See Netflix Ups the Ante on Parental Leave .)
LR: What advice do you have for women looking to progress in their careers?
CJ: Be brave. Challenge the status quo. Don't wait for something to happen to you or think someone will think about it if you don't bring it up. That's a big difference between men and women. Women think someone else is looking out for us, and we get it when we deserve it, whereas men ask for it. I would encourage women to ask for it and be brave enough to break into something even if they don't feel they are there yet. Managers say men are so much are more pushy about advancing and being comfortable doing that when they aren't ready. Women say, "No, I don't know for sure." I encourage them to take those chances and keep pushing themselves. They'll learn it.
The other thing is don't underestimate the power of networks, like [the Grace Hopper] conference. A lot of technical women are really isolated. Sometimes there might be two on the team and then they come here where you have 12,000 women walking around. Don't underestimate the power of that. Even my career, in diversity, you can get beat down. When you come outside and are around other people, you get charged up. The other power of networks is as you move around your career, your next gig might not be at your current company. (See No Frat Party Here: 12,000 Computer Scientists Convene in Houston.)
The third I'd say is the importance of your own brand. Don't forget about your LinkedIn until the day before you get a job or go to a conference. Think about your brand every day. There are always opportunities. People always think about you. Your own brand is important to advancement.
— Sarah Thomas,

, Editorial Operations Director, Light Reading
Subscribe and receive the latest news from the industry.
Join 62,000+ members. Yes it's completely free.
You May Also Like
---