Netrounds' Loffler Paves a Road to Self & Service Assurance
Netrounds' Loffler Paves a Road to Self & Service Assurance
Netrounds' Kaela Loffler shares how she went from measuring fungal lesions to virtualized service assurance and why comms is exactly where she wants to be.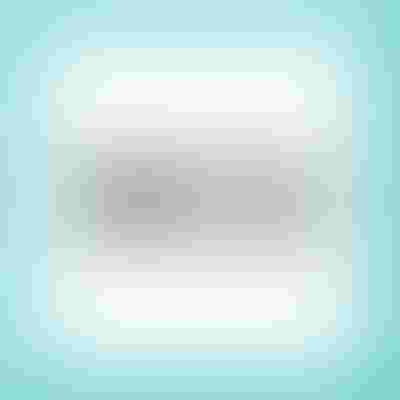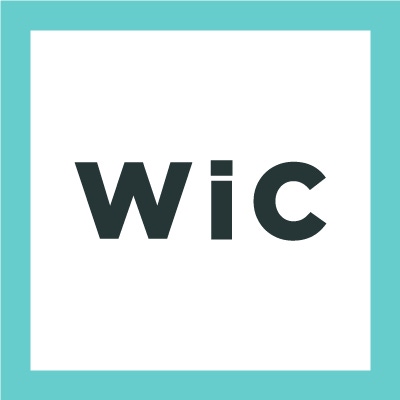 Kaela Loffler is only 27, but she has already done everything from merchandising to measuring fungal lesions on apples to virtualized network analytics, and she's done it in Canada, the US, Australia and Sweden. Her career has been diverse to say the least, but her willingness to try new things (and places) has helped get her right where she wants to be -- at the heart of change in the comms industry.
Loffler is now the director of marketing and industry alliances for network and service assurance vendor Netrounds , a startup based in Luleå, Sweden that provides software-based network performance and service assurance for telecom service providers. (See Leading Lights 2016 Finalists: Outstanding Test & Measurement Vendor and CEO Chat With Netrounds.)
By always being up for a challenge, keeping an open mind and asking the smart questions -- but not before digging into the answers herself -- Loffler has gained specialized knowledge on technologies like network functions virtualization (NFV), something that didn't even exist when she started her degree. (See Netrounds' Telecom Playbook.)
She wants other women to appreciate what a great field comms is to be in, and to be open to learning new things, taking on new challenges and maybe even moving a time or two themselves. WiC caught up with her to hear more about how she did it and why others should too.
Figure 1: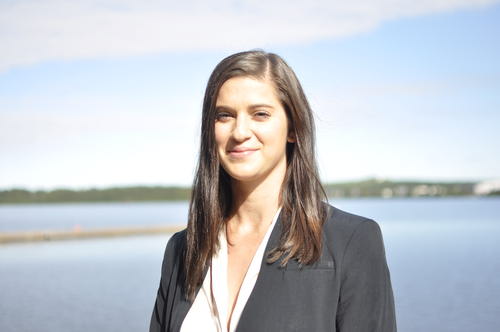 Kaela Loffler, Director of Marketing & Industry Alliances, Netrounds
Women in Comms' last networking event of the year is coming up on October 18 in London at Broadband World Forum. Find out more and register to attend right here!
Women in Comms: You have a diverse professional background spanning healthcare, fashion, HR and tech. How did you end up in the comms industry?
Kaela Loffler: When I was going through university, I got to try a lot of things, but I wouldn't necessarily call it professional at that point -- I did the restaurant thing; I did some merchandising for a women's clothing store, which was fun and creative and allowed me to meet a lot of people and, of course, the fashion aspect was very nice, but I was working on a biology degree and was thinking of going into sciences or medicine at the time. Towards the end of my degree I wasn't quite sure what I wanted to do anymore -- I did an honors thesis project and spent countless hours measuring fungal lesions on apples in a lab. That was about as exciting as it sounds, so I was pretty certain after that that I didn't want to be working in a lab if I stayed in the sciences.
My second idea was always international business, so then I did a master's degree in business management and ended up doing my final project with an electronic medical records software company. They hired me out of school as a project manager in the development team, and that was my first real taste of tech and software development in the professional world, or real world.
I fell in love with the idea of tech though in a strategy class I took in my master's with a professor who had a really interesting career that started out at SAP in Germany straight out of her degree. She was one of the only females her age working there at the time, and she was really driven and did some amazing things as a consultant there. She was inspirational to me and really got me thinking. Of course tech was always a part of my life, but I never really thought of it as a career path before.
WiC: What is the biggest lesson you've learned in your career so far?
KL: I was recently hired into a marketing role, and I technically have never held a marketing title before, but taking the job was probably the best decision I ever made. I think that it is important for everyone -- not only others my age or women specifically -- to always be open to new opportunities and not let yourself get stuck in a mindset that, "I haven't had a marketing title before, so I must not fit here." There is that old (cheesy) adage that the best things don't come in boxes, or maybe the saying is that they do and, in that case, I don't agree. Don't underestimate yourself and don't get comfortable in a box -- you're not a cat.
I'm also newer to comms with just three and half years or so of experience. I don't have the wealth of know-how that many others do, but I don't like to say that I haven't done something before and therefore do not know how to do it. It is great to learn, absorb and figure out new things. That's what keeps things interesting -- new challenges and change. There is always the opportunity to pick up new skills and learn something new that increases your value to your organization and can help you to get further in your career. With this wonderful thing we call the Internet there are almost unlimited sources of information, and you are almost always 30 seconds away from an answer on Google.
WiC: What is the comms industry like for women in Sweden? Are there any unique opportunities or challenges there?
KL: I have only been in Sweden for five months now, but I joined Netrounds for several reasons. One, I think that the team here is really amazing and has been so welcoming, and two, I have been extremely interested in the technology that we are building since I originally met Netrounds at a conference last year in Germany. What we are creating is so innovative and forward thinking, and I am so excited to have the chance to help Netrounds grow on a global scale.
What I have noticed is that Sweden is all about gender equality, and they seem to have the work-life balance figured out. Everyone is so passionate and tuned in when they are here at work and they really give it 100%. People don't seem burned out and disengaged like I have encountered in other companies and countries. It is an ideal work environment that I feel lucky to have found myself in.
WiC: What gets you excited about the future of technology and women's role in it?
KL: I am loving that all these groups like Women in Comms are popping up. It's great to come across and work with women like me in comms because I don't think it happens enough, and it is a real pleasure to work with like-minded individuals who inspire and motivate you. I've definitely seen initiatives like WiC gaining great traction in the last couple of years, and I am really excited about that because I think that this field is just such a great area to be in -- it's always changing and evolving and there's always something new to get into. The opportunities are definitely there. Like NFV, for example -- it wasn't really a thing a few years ago, but working in that ecosystem for a couple of years now has allowed me to pick up a bit of specialized knowledge in that area that is valuable for my company.
Technology and comms is always evolving and there always seems to be these opportunities to gain specialized knowledge and experiences that make you extremely valuable to your organization. You can really make a serious impact. There are so many opportunities for women -- especially young women new to the field who are ready to get in and work hard and really kill it -- to make a more immediate impact where you can become extremely valuable in your role and can make significant strides in your career.
WiC: What advice would you give other females in this space?
KL: Always be open to learning and doing something new. If you can see that something needs to be done, even if you don't know how to do it, take the initiative to figure it out and learn something new in the process of solving a problem. Your team will appreciate this more than you know and it's exciting to tackle these challenges. If you are always learning new things and developing new skills, you are only becoming more and more valuable to your team and will have access to many more opportunities in the future because of these skills that you are picking up.
— Sarah Thomas,

, Director, Women in Comms
Subscribe and receive the latest news from the industry.
Join 62,000+ members. Yes it's completely free.
You May Also Like
---