Former Dish Wireless Exec to Take R&D Helm at CableLabs
Former Dish Wireless Exec to Take R&D Helm at CableLabs
Mariam Sorond was most recently chief wireless architect and VP of technology development at Dish. Adding some important wireless and mobile expertise, CableLabs has hired former Dish Network engineering exec Mariam Sorond as chief research and development officer.
Sorond, most recently Dish's chief wireless architect and VP of technology development, will head up the execution and adoption of new technologies for CableLabs's global members and the cable industry.
Figure 1: Mariam Sorond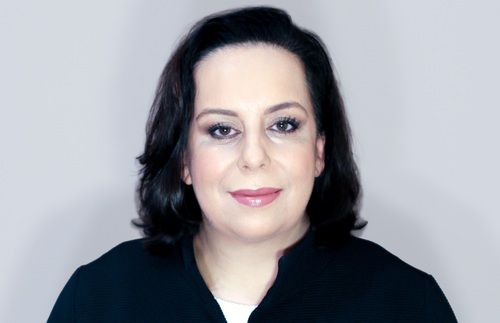 Sorond is joining CableLabs and the organization boosts its focus on mobile, wireless and ubiquitous connectivity.
Sorond will start work at Louisville, Colo.-based CableLabs later this month and report to CEO Phil McKinney. She'll collaborate with him on the industry's vision for connectivity, which increasingly involves wireless and mobile technologies and ubiquitous connectivity.
"As we advance toward a digital future encompassing even greater wireless capabilities, it is crucial for both CableLabs and the broadband industry at large to be led by innovative executives with extensive knowledge in wireless technologies and technology policy," McKinney said in a statement.
At Dish, Sorond was leading Dish's R&D efforts for 5G and playing a big role there with respect to technology policy and next-gen network architectures. She's an exec also late of Nextel, ICO, PrimeCo and Lucent Technologies. Sorond has also served as a member of the NTIA's Commerce Spectrum Management Advisory Committee since 2014.
Why this matters
Sorond's appointment will fill out a key duty that was poised to become vacant amid the coming retirement of CableLabs CTO Ralph Brown, who has also continued to head up CableLabs's R&D staff during the transition. Under the new structure, CableLabs will essentially spllt Brown's duties, with Belal Hamzeh, formerly VP of wireless technology at CableLabs, being upped to CTO, and Sorond coming on in the chief R&D officer role.
Sorond's move to CableLabs also fits in with the organization's expanding focus on mobile and wireless as its members, primarily made up of MSOs, morph into convergence players that deliver services on both wired and wireless networks. The industry's new "10G" initiative, which envisions symmetrical speeds of 10 Gbit/s along with support for ultra low-latency apps and services, will be agnostic in the sense that it will apply to multiple types of access networks -- HFC, FTTP and wireless.
In addition, Sorond's appointment at CableLabs leaves a bit of a gap at Dish as the Colorado-based satellite TV giant moves ahead with an ambitious and expensive plan to build its own 5G network and to become a fourth national mobile service provider should the proposed T-Mobile/Sprint merger come to pass. Dish has been asked who has been tapped to take on Sorond's duties there, but last month the company hired Kannan Alagappan as its new SVP and CTO. Alagappan, a wireless and telecom expert, is late of Reliance Jio, Telstra and Rackspace.
Update: Dish confirmed that Alagappan and the staff are assuming Sorond's duties as she makes the move to CableLabs.
Related posts:

— Jeff Baumgartner, Senior Editor, Light Reading
Subscribe and receive the latest news from the industry.
Join 62,000+ members. Yes it's completely free.
You May Also Like
---