AT&T's Sports Boss Shares Her Playbook
AT&T's Sports Boss Shares Her Playbook
Catherine González Pack, who leads the team responsible for NFL Mobile Ticket, talks about her journey from the military to mobile and how she takes risks, asks the right questions and doesn't take no for an answer.
If you want AT&T's Catherine González Pack to do something, tell her she can't do it. That's what landed her in the military, which -- coupled with a die-hard love of sports -- helped get her to where she is today, leading the team in charge of AT&T's NFL Sunday Ticket.
As AT&T Inc. (NYSE: T)'s assistant vice president of Video Operations, Pack leads a team of more than 70 people who produce and manage AT&T's sports channels, networks and leagues. Pack's team was responsible for bringing DirecTV's NFL Sunday Ticket satellite service, which broadcasts out-of-network live sports games, to their customers' connected devices. (See AT&T Delivers Streaming Access for DirectTV NFL Sunday Ticket.)
After serving nine years in the US military as a radio and TV news journalist, Pack made strategic career moves -- often starting with a leap of faith into a new area -- that eventually led her to a dream job: one that lets her combine her expertise in broadcasting with her passion for sports, particularly soccer owing to her Uruguayan roots.
She is in charge of everything from AT&T's relationship with regional sports networks and leagues to delivering service and managing blackouts, schedules and escalations. She's seen the product grow to include over-the-top content, evolve from standard definition to high-definition, get through the mostly failed trials with 3D to now 4K content. She's also learned a lot about leadership, teamwork and communication along the way -- advice she's now sharing with Women in Comms.
Read below for a lightly edited Q&A with Pack, including the fascinating path she took to get to where she is today.
Figure 1: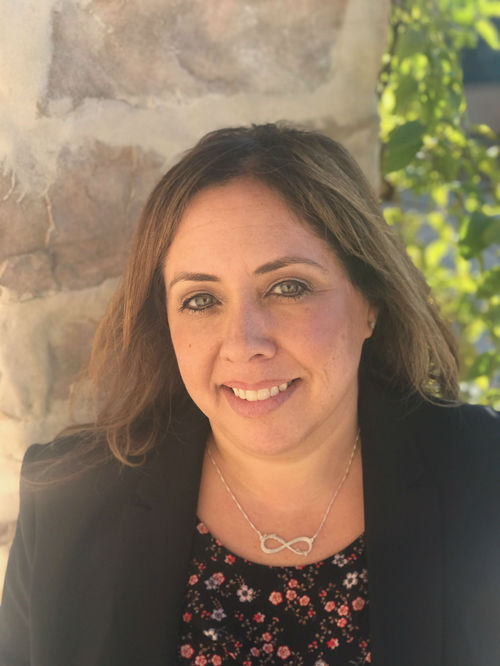 Catherine González Pack, assistant vice president of Video Operations, AT&T
Join Women in Comms for an afternoon of workshops and networking in Austin at the fifth-annual Big Communications Event on May 14. Learn from and engage with industry thought leaders and women in tech. There's still time to register (it's free!) and join the conversation!
Women in Comms: Tell us a little about your background and how you got to where you are today.
Catherine González Pack: I joined the military out of high school. I was at my first semester at junior college when a recruiter called asking if he could tell me about the US Army. I said, "Sure, I'll come in." I called my friend that evening and said, "You're not going to believe it, but this Sergeant called to show me this video on joining the Army." She told me not to go and that I was too gullible. I was 17. A week later I had enlisted. I had never been camping before in my entire life, let alone held a gun, and here I am a few months later carrying a M17 and digging a fox hole and sleeping in the woods for the night. If that tells you anything about me, it's that if people tell me I can't do something, I will try it. People were very surprised. I was a cheerleader; no one expected me to wear camo and carry a weapon.
I was a finance specialist and then became a radio and TV news journalist. I got to see the world, as they promised. I got to interview a lot of interesting people and host radio and TV news. I had a really great experience and learned a lot about leadership and teamwork. Following that, I worked for a race car company and then worked for a radio service as a civilian. I was called by a friend of a friend who said DirecTV was looking for folks. I didn't know anything about satellite, but I had studied TV and film in college so I tried it. I applied for a master control operator job. You sit in a room and monitor channels in a building -- monitor inbound channels and what they look like going from satellite and back to the customer. We were watching audio and video and all elements of TV in standard definition. I took the job not knowing anything about it. I knew how to watch TV, but that's it. I learned how to use all the various tools and equipment and learned about satellite space and technology.
Within the first few months with them, I found out there was a group that was responsible for sports programming. I love sports and always have. My parents are from Uruguay and are die-hard soccer fans, so I grew up die-hard. I thought I needed to find out what these people do. I found out who was managing the group at the time and asked if they would mind if I came over to meet them and learn about the team. I proceeded to spend several weeks on my days off developing relationships with these folks; developing friendships to understand what they are doing for a satellite company as it relates to sports -- how they managed blackouts, how they scheduled them, relationships with programmers.
Fast forward eight years, I was a supervisor in the broadcast operations team and an opportunity presented itself to transition to a supervisor in the sports programming team. I became supervisor, promoted to manager, then senior manager, then eventually under my SVP John Ward. He took over my team and decided I should have everything sports, so I inherited sports operations and the interactive sports and special events team, digital content production group, media productions and audience controls.
WiC: How do you blend your passion for sports with technology?
CGP: It is funny. One thing I love about the position I am in, the job I have, the work we do as a team, is that I'm a sports fan. There is nothing like walking into a stadium when you're going to see your favorite team. The energy in the parking lot if you tailgate, the smell of concessions when you walk in, the ritualistic things people do, the costumes they wear -- there's face paint, lucky items, things that happen at a game. Fans convince themselves that if they do it all, their team will win. We are really trying with all these interactive features to bring that experience to your home. The interactive features we've added, the OTT product itself with player tracker, you can keep track of how your plays are doing; it's all at your fingertips. If you're a sports fan, it's exciting to bring that to you. Who would've thought 20 years ago you'd have that opportunity? Now you can do that from your living room.
WiC: How would you characterize your leadership style, and how do you practice inclusive leadership?
CGP: I think the best way I can describe it is if you can't tell by the way I communicate, I'm goofy, serious, emotional, strong -- I'm just me. I try to be as transparent as I can be wearing a million different hats to get the job done, but I like to think I'm always the child of immigrant parents working hard every day to make them proud. As it relates to leadership, I'm never above anything. I try to take what I learned in the military about working as a team focused on one goal, not being afraid to roll up my sleeves and do the work. I have six different teams, but I don't refer to them as six different teams, but it's one team. Everything we do is intertwined.
I try to be inclusive and encourage my team to go for whatever it is they want. if they want to grow and opportunities aren't with me, I always try to support them in the ways that will make them better. My legacy should be someone that grew with each new experience and was courageous enough to take risks and inspire others to see greatness in themselves and what they are doing. I think everyone should have a voice. It starts as leaders, it starts with us. We all need to do a better job of listening. I pride myself with taking the time to listen.
WiC: What is your biggest piece of personal advice for women pursuing careers in the comms industry?
CGP: I had a supervisor that once told me that the most important thing to know is who the players are and don't be afraid to reach out to them. My guys always hear me say that: know the players. You don't have to be the smartest person in the room. Assume you're not. Always be open to learning. Don't be afraid. Be courageous enough to reach out to people. Be kind. Be humble. Understand you're not beneath any type of work. Even in the most menial tasks, there is opportunity. Don't be afraid of change. Embrace it. In moments of change, opportunities present themselves. Be in the driver's seat of your career. Don't be intimidated. I could be intimidated by being a female managing sports content, but I'm not. I'm encouraged by the people around me. I surround myself with strong leaders and teammates. I am consistently challenged to learn and keep up with them.
— Sarah Thomas, Director, Women in Comms
Subscribe and receive the latest news from the industry.
Join 62,000+ members. Yes it's completely free.
You May Also Like
---