Africa Tackles Its Capacity Bottleneck
Africa Tackles Its Capacity Bottleneck
Submarine cable and satellite projects aim to hook up Africa to the rest of the world Mobile service uptake may be growing like wildfire in Africa, but the continent's access to international bandwidth and broadband remain limited. (See Africa Adds 65M Subs in 2007.)

Now, though, that bottleneck is being addressed by a raft of connectivity projects across the continent aimed at getting Africa hooked up to the rest of the world.

At the ITU Telecom Africa event in Cairo, Egypt, the Global VSAT Forum said Wednesday that satellite communications providers are planning to bring more than 20 satellites into service over the next five years to reach underserved areas and double the number of earth station terminals operating in the region by 2012. (See Connect Africa Touts Progress.)

Many of the 53 African countries, particularly those that are landlocked, rely solely on expensive satellite technologies to make calls and connect to the Internet since there is little fixed-line infrastructure. (See Satellite Backhaul Growth Fuels African M&A.)

And there's a growing need for connectivity as Africa's communications services market, which is dominated by mobile use, continues to grow. At the end of 2007, the continent had more than 250 million mobile users and just 35 million fixed lines. In sub-Saharan Africa, only 3 percent of the population has Internet access.

Single submarine connection
The SAT-3/WASC (South Atlantic 3/West Africa Submarine Cable) cable provides the only international fiber optic connectivity to the continent, leaving its east coast without a terrestrial landing point. SAT-3/WASC connects Portugal and Spain with 12 African countries and connects South Africa with the SAFE (South Africa Far East) cable, which extends to India and Malaysia.

The map below, produced by the World Bank, highlights the huge gap in subsea connectivity between the continent's west and east coasts.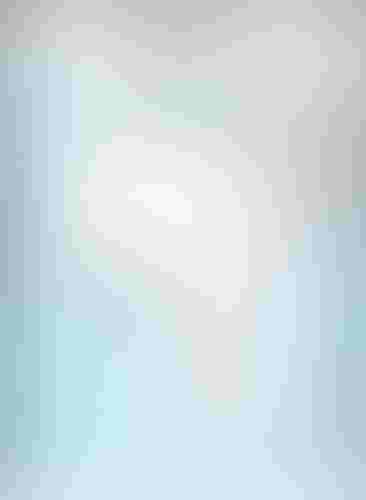 The dearth of subsea competition has kept prices on the 320-Gbit/s SAT-3 cable high and access limited, because the consortium members have held a monopoly on providing bandwidth to other providers until late last year. (Neotel (Pty) Ltd. , South's Africa's second national operator, gained access last week.)

Although Telecom Namibia Ltd. has ownership on the SAT-3 cable, the operator has no access to it, because the southwest African nation doesn't have a landing station, and the Namibian carrier has refused to pay Telkom South Africa's high capacity charges.

Now, though, there are signs that much more bandwidth will become available to Africa's nations. New projects
With the availability of communications services increasingly becoming an economic development issue, a dozen submarine cable projects have been initiated that should help introduce wholesale subsea bandwidth competition and bring fiber to some African countries for the first time.

The table below lists all the cables currently planned for Africa, which are in various stages of development. It's worth noting, though, that they may or may not all end up getting built.

Table 1: Planned African Submarine Cables

Construction Cost (millions US$)

Capacity (Initial/Potential)

Herakles Telecom, Aga Khan Foundation, Venfin, Shanduka, Convergence Partners, Tata Communications

90 Gbit/s/1.28 Tbit/s (SEACOM); TGN-Eurasia (India-Europe) 160 Gbit/s/1.28 Tbit/s)

Egypt, Djibouti, India, Kenya, Madagascar, Mozambique, South Africa, Tanzania

Eastern African Submarine Cable System (EASSy)

Djibouti, Kenya, Madagascar, Mozambique, Somalia, South Africa, Sudan, Tanzania

The East African Marine System (TEAMS)

Government of Kenya, Etisalat, others

Kenya, United Arab Emirates

Africa West Coast Cable (AWCC)

Broadband Infraco, Tata Communications, BT, others

South Africa, UK, other African countries

Angola, Ghana, Nigeria, Portugal, South Africa

India, Kenya, Madagascar, Mauritius, Mayotte, Mozambique, Reunion, South Africa, Tanzania

France Telecom, Mauritius Telecom, Orange Madagascar

Mauritius, Madagascar, Reunion

Comoros, Madagascar, Mauritius, Mayottte, Reunion, Seychelles

BAHARICOM (NEPAD - 30%, 5-P Holdings - 25%, other investors 45%)

Yes (construction delayed though)

West Africa Festooning System (WAFS)*

Angola, Cameroon,Congo, Dem. Rep., Congo, Rep., Equatorial Guinea, Gabon, Ghana, Nigeria, Togo

IWTGC Project West Africa

Infinity Worldwide Telecommunications

Benin, Cameroon, Cote d'Ivorie, Ghana, Liberia, Nigeria, Portgal Senegal

Source: TeleGeography Research
n.a. = not available




Of the 12 cables proposed so far, the largest is the Uhurunet project being developed by Nepad (New Partnership for Africa's Development), an initiative adopted by African governments. The proposed $1.4 billion cable will have a maximum capacity of 3.84 Tbit/s and run 50,000 kilometers, connecting Africa with the Americas, Europe, and India. The cable was initially intended to link eastern and southern Africa, but plans were extended to West Africa and onward to Europe, and landing points have yet to be finalized. The project also has a terrestrial element, UmoJanet, which will extend the network to Africa's interior nations.

That's key, because as well as lacking a subsea connection, many of Africa's national networks are not interconnected, so traffic between neighboring countries is routinely routed through Europe or the U.S.

Five of the current projects -- Seacom, Eastern African Submarine Cable System (EASSy), The East African Marine System (Teams), Main One, and Nigerian carrier Globacom Ltd. 's GLO-1 -- have awarded construction contracts, while deals for the Africa West Coast Cable (AWCC) are expected to be awarded next month. (See EASSy Picks Alcatel-Lucent, Tyco Wins Main One, Alcatel Lands Monster Nigeria Deal.)

The $600 million AWCC project is led by Infraco, a company set up by the South African government to develop the country's broadband penetration. It's intended to run from a landing station near Cape Town to London, hooking up 10 other African countries along the way, with a maximum capacity of 3.84 Tbit/s.

The government of Kenya, one of the countries that relies solely on satellite, is involved in the Teams cable that will link Kenya with the United Arab Emirates. Except for the Indian Ocean Network, the remaining cables are being developed by private operators.

Most of the cables are tentatively scheduled for completion in 2010, and are hoped to be up and running in time for the soccer World Cup, which will be held in South Africa that year.

— Nicole Willing, Reporter, Light Reading


Subscribe and receive the latest news from the industry.
Join 62,000+ members. Yes it's completely free.
You May Also Like
---