Validating Cisco's Service Provider Virtualization & Cloud Portfolio
Validating Cisco's Service Provider Virtualization & Cloud Portfolio
How independent test lab EANTC and Light Reading put Cisco's programmable service provider network through its paces in order to create and deliver business VPN services.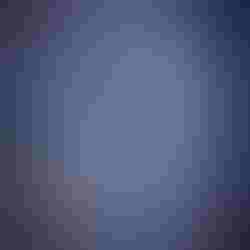 The big question facing every communications service provider (CSP) right now is: How can I build and run a programmable, intelligent, responsive, efficient, flexible, secure yet open network that has a high degree of automation, enables me to configure and activate new services quickly, makes best use of emerging cloud capabilities, meets customers' needs and helps me make money?
In British soccer circles, that's called "a big ask."
Yes, it's a major challenge but it's not insurmountable. There are many smart innovators in the global communications and networking technology sector working on the answers and coming up with solutions every day. What CSPs need to know is whether these new, next-generation, New IP technologies can meet their needs right now and in the future. As an independent and trusted media organization at the heart of the global communications technology community, Light Reading is best placed to provide some critical answers to these all-important questions.
As part of that role, Light Reading asked another independent and trusted organization, the European Advanced Networking Test Center (EANTC), to visit Cisco Systems in San Jose, Calif., put itself in the shoes of a CSP and conduct a series of validation and verification exercises on a number of Cisco cloud, software-defined networking (SDN) and virtualization platforms, which Cisco has been developing during the past few years.
Figure 24: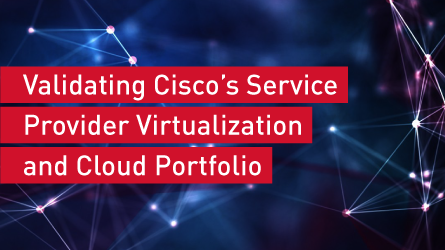 The EANTC team spent two weeks at Cisco's premises, conducting multiple tests, asking lots of important questions and keeping track of what they did, why they did it and what the outcomes were.
This report is the result of those two weeks. On the following pages you will find the EANTC team's blow-by-blow account of how they analyzed, verified and used Cisco's technology in the same way as a network operator team, and the results of their findings.
What's important to note is that the EANTC team adapted its modus operandi in a way that was relevant to the cloud environment it encountered. EANTC is known for testing the attributes, limits and multivendor deployment suitability of networking technology. While many of the same techniques were used in this engagement with Cisco, EANTC found itself faced not so much with a set of boxes that needed to be evaluated for performance but instead with a more holistic service-enabling architecture and environment that could be functionally explored and put through its paces.
What they found is that a number of complex provisioning and fault management aspects of service provider networks can be automated and programmed on demand, and that services can be rolled out much more quickly and easily than with traditional configuration and activation tools.
Here's what's covered in the report:
Page 2: EANTC Heads to San Jose
Page 3: Step 1: The CSP Evaluation and Proof of Concept Stage
Page 4: Step 2: The Deployment Stage – Cisco Service Provider SDN Deployment Tools
Page 5: WAN Automation Engine: Maintenance Planning
Page 6: Cisco WAN Automation Engine – Disjoint Tunnel Creation
Page 7: Cisco WAN Automation Engine – Bandwidth On Demand
Page 8: Cisco WAN Automation Engine – Bandwidth Calendaring

Page 9: Cisco WAN Automation Engine – Tunnel Split/Merge Manager
Page 10: WAN Automation Engine Summary
Page 11: Cisco Network Service Orchestrator enabled by Tail-f
Page 12: Cisco Network Service Orchestrator – Service Provisioning
Page 13: Cisco Network Service Orchestrator – Service Modification
Page 14: Cisco Network Service Orchestrator – Service Restoration
Page 15: Cisco Network Service Orchestrator – Service Restoration Due to Node Failure
Page 16: Cisco Network Service Orchestrator – Device Management
Page 17: Cisco Network Service Orchestrator – Service Model Modification
Page 18: Cisco Network Service Orchestrator (NSO) – Tests Summary
Page 19: Step 3: The Cloud Services Creation and Delivery Stage, Cisco Cloud Managed VPN Solution for Virtual Managed Services
Page 20: Cisco Cloud VPN: Behind the scenes
Page 21: Cisco Cloud VPN Solution Life Cycle Conclusion
Page 22: Production Environment Application Demonstrations – Project Squared and Mobility IQ
Page 23: Conclusion: Meaningful Developments
Subscribe and receive the latest news from the industry.
Join 62,000+ members. Yes it's completely free.
You May Also Like
---