Pace Picks Up New Comcast Set-Top
Pace Picks Up New Comcast Set-Top
Pace has filed documents with the FCC showing a new gateway device designed for Comcast's next-generation X1 IP video platform. It looks like Comcast will have a diverse supply chain for its next-generation X1 IP video-enabled gateways.
According to documents filed with the Federal Communications Commission (FCC) , Pace Micro Technology is the latest vendor to emerge with a hybrid gateway set-top using the Comcast XG2 model number. There are few details on the gateway's specifications, but Pace did complete radio transmission tests using one version of its box with a CableCARD from Arris Group Inc. (Nasdaq: ARRS) and one version with a CableCARD from Cisco Systems Inc. (Nasdaq: CSCO) Analysis by The Donohue Report also suggests that the set-top will support WiFi, Bluetooth and Zigbee, although Pace has not yet confirmed that assertion.
Figure 1: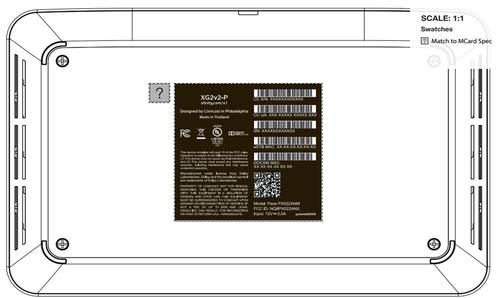 The Pace XG2 gateway is only the latest box to make an appearance in a parade of next-generation Comcast set-tops. Samsung Corp. also filed documents recently with the FCC showing XG2 hardware with an "Xfinity Instant Replay" SD card included.
The SD card enables Comcast to create a short video buffering window that allows subscribers to pause, fast forward and rewind live TV. It's unknown if the Pace XG2 gateway will support the same feature, but the odds are high given that the current Pace model Xi3 box already includes an SD card. (See Comcast Offers Live TV Magic Trick.)
Want to learn more about where the cable industry is heading with IP video and other next-gen technologies? Then check out the agenda for our upcoming Cable Next-Gen Technologies & Strategies event, Tuesday, March 17, 2015, at The Cable Center in Denver.
Renderings of a XG2 set-top produced by Cisco have also been spotted online.
If the new Pace box does support Zigbee, it's likely that the set-top has been designed to offer smart-home features like lighting, camera and thermostat control. Assuming Bluetooth support is also included, the Pace gateway could use connectivity with nearby mobile devices to personalize entertainment and information services through a Comcast-connected TV. Ericsson AB (Nasdaq: ERIC) showed how this type of personalization might work during a CES demo of its new MediaFirst platform in January. (See Ericsson Starts Over With MediaFirst.)
— Mari Silbey, special to Light Reading
Subscribe and receive the latest news from the industry.
Join 62,000+ members. Yes it's completely free.
You May Also Like
---