Net Neutrality Even Mark Cuban Could Love
Net Neutrality Even Mark Cuban Could Love
Transparency trumps one-size-fits-all regulations. Plain-spoken tech entrepreneur Mark Cuban argued this week in favor of Internet fast lanes, arguing that net neutrality would stifle innovation. But there are rules the FCC could write that would permit application innovation while still giving carriers the revenues they need to innovate on and build out their networks.
"If it ain't broke, don't fix it," Cuban said in an email interview with The Washington Post. "The Verizon decision [the January 2014 court order that struck down the Federal Communication Commission's 2010 passage of net neutrality rules] has created an opportunity for the FCC to introduce more rule-making. They shouldn't. Things have worked well. There is no better platform in the world to start a new business than the Internet in the United States."
The Post asked whether Internet service providers should be able to "boost" content from specific providers, "whether it's Netflix or Joe's Homemade Films." Cuban replied:
Figure 1: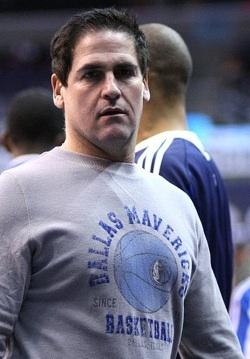 Marc Cuban (Photo: Keith Allison).
There is a difference between a boost and a fast lane. I want there to be fast lanes because there will be applications that need fast lanes. We are just now entering a period where we are seeing new ways to create and use high bitrate applications.

People like to use movies and TV shows as a reference to issues that could occur on the Internet. [But] the real issue is that there will be many applications that we can't foresee today. [And] we need those applications to not just have priority, but guaranteed quality of service.

I want certain medical apps that need the Internet to be able to get the bandwidth they need. There will be apps that doctors will carry on 5G networks that allow them to get live video from accident scenes and provide guidance. There will be machine vision apps that usage huge amounts of bandwidth. I want them to have fast lanes.
Entrepreneurs simply don't care about net neutrality, "except for those that are religious about it and ISPs and networks that have to deal with any uncertainty it introduces," Cuban says.
Cuban dismissed last winter's complaint that Comcast was restricting Netflix traffic as "poor resource allocation," and that Comcast throttled BitTorrent traffic in 2008 as "an issue that was caught and fixed." (See Netflix's Problem Is Its Transit Network – Report and Comcast Caves In to P2P Pressure.)
Find out more on Light Reading's customer experience channel Cuban doesn't elaborate on what he means by the "difference between a boost and a fast lane." But one proposal that would fit that description would be to permit carriers to create different classes and kinds of service and charge different rates -- but those rates should be uniform, open to anyone, and transparent. If Netflix cuts a sweetheart deal with Comcast, Comcast should make that same deal available to YouTube and "Joe's Homemade Films" too. This is a great idea. It's fair to everyone and, because it's simple, would resist regulatory capture by big businesses that could hire expensive teams of lawyers to game the system. Cuban also endorses municipal broadband. And he's right to do it. Government service is an elegant remedy to the innovation-stifling effects of natural monopolies. Carriers that want to stay in business would have to beat the quality of service available from government networks. Either way, the FCC needs to make a decision. We've been arguing about net neutrality for 12 years now; it's time to decide on what regulations, if any, we're going to have. Any decision will be better than the current state of uncertainty, because nothing kills innovation and investment like regulatory cloudiness. Related posts: Meet Tom Wheeler, Net Neutrality Procrastinator-in-Chief Net Neutrality: Latest Proposal Will Make Everybody Unhappy Obama Backs Net Neutrality, Stuns Industry Cisco's Chambers: Title II Net Neutrality Talk Already Hurting — Mitch Wagner,

, West Coast Bureau Chief, Light Reading. Got a tip about SDN or NFV? Send it to [email protected].
Subscribe and receive the latest news from the industry.
Join 62,000+ members. Yes it's completely free.
You May Also Like
---