The Trendiest Telcos Don't Wear SOCs
The Trendiest Telcos Don't Wear SOCs
You've already heard of the zero-touch network, and even the zero-person NOC. But what about the NOCless, SOCless telco? Several weeks ago Finnish mobile operator Elisa confessed to having rinsed its network operations center (or NOC) clean of any human detritus. Its fully automated, "zero-person" NOC requires the grubby hands of a human, says Elisa, only when a machine failure cannot be fixed by machines. (See The Zero-Person Network Operations Center Is Here (in Finland) and Finland's Elisa is selling its automation smarts to other telcos.)
The arrival of this human-free NOC clearly begs the question: Why do you even need a NOC, in the sense of a big building with comfy chairs, giant TV screens and a coffee maker?
Well, it turns out you don't. A number of the world's most daringly ambitious telcos want to go entirely "NOCless" in the coming years, according to Mounir Ladki, the chief technology officer of MYCOM OSI, which sells cloud-based software systems to operators including Deutsche Telekom AG (NYSE: DT), Verizon Communications Inc. (NYSE: VZ), Telefónica and Vodafone Group plc (NYSE: VOD). They may also dispense with their SOCs (that's service operations centers, before anyone thinks Vodafone boss Vittorio Colao is about to go all Don Johnson).
Figure 1: Freed Up for Other Tasks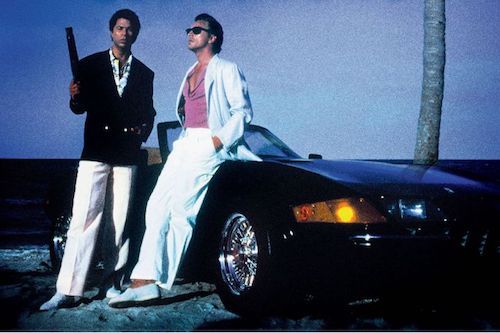 The gleaming white shoes of Don Johnson, star of 1980s hit TV series Miami Vice, must have been as hot and sweaty as a SOC during a service outage. "They are all talking about concepts like dark NOCs, automated NOCs or even going NOCless," Ladki tells Light Reading. "They don't want a NOC at all." Obviously, if you have a network, you need the operational tools for managing it. But you might not require the usual facilities. "You don't have a NOC that is a building with people looking at big screens," says Ladki. "All of it will be automated so that in the end you will have only field operations people to change a board or to physically change a component at a site." For the people who work in these facilities, this SOCless future sounds far less fun than an episode of Miami Vice. Ladki says the very biggest communications service providers might each have as many as 2,000 employees in NOCs and SOCs. If the buildings get sold off, then NOCless and SOCless could turn out to mean jobless for many workers. (See Automation Is About Job Cuts – LR Poll.) Ladki knows what he is talking about, too. In the last year, MYCOM OSI has started working with one of the world's top five telcos -- an operator with more than 300 million customers worldwide, it says -- on a project to automate 95% of NOC operations in the next two to three years. Given those metrics, MYCOM's published list of customers and its lack of Chinese business, this could well be either Telefónica or Vodafone. MYCOM, naturally, is not disclosing the customer's identity. What's interesting is that, as part of the project with MYCOM, the customer appears to have "insourced" some of the NOC and SOC tasks it had previously outsourced to one of the large managed services providers -- those being Ericsson AB (Nasdaq: ERIC), Huawei Technologies Co. Ltd. and Nokia Corp. (NYSE: NOK) In other words, extreme automation of the NOC and SOC could hit the managed services business of the very big vendors, as well as telco staff. Want to know more about automation? Check out our dedicated 5G content channel here on
Light Reading. Of course, Ladki isn't deliberately trying to be a scaremonger. In fact, he's one of a number of industry executives who argues that automation will create new jobs if operators seize the opportunities ahead. One possibility he envisages is that telcos themselves become managed services providers for industries increasingly reliant on connectivity, such as the smart energy and automotive sectors. Staff previously employed in NOCs and SOCs could be retrained to fill these managed services roles. "Operators have a huge untapped opportunity to position themselves here with their people and systems," he says. "They could use staff to act as a first line of support in delivering end-to-end services for energy optimization or automotive companies." Trouble is, hardly any service providers are at this point. And if they don't start to plan now, they could fast lose out to other players. Systems integrators such as Capgemini would be one potential threat in this market, according to Ladki. "Operators could miss the train in the same way they missed it with over-the-top services a few years ago," he says. It's not as though automation is somehow avoidable, either. Even if there were no competitive advantage to lose, the complexity of future networks supporting billions of connected devices may be too much for mere humans to handle. "Operators will be carrying traffic for emergency services or connected cars or remote surgery, and these cannot by nature be managed with human latency, with people looking at screens in NOCs," says Ladki. Still, if workers in NOCs and SOCs face an uncertain future, at least field technicians will be needed. Won't they? "Field operations staff will be notified by automated systems to go and make physical changes, until a time when this might be done by robots -- but that is another story," says Ladki. — Iain Morris, International Editor, Light Reading
Subscribe and receive the latest news from the industry.
Join 62,000+ members. Yes it's completely free.
You May Also Like
---