RAD: uCPE Is Gateway to IT Service Revenues
RAD: uCPE Is Gateway to IT Service Revenues
Service providers need to broaden their view of what uCPE can offer to include not just VNFs but virtual functions that support basic IT. LOS ANGELES -- MEF 18 -- Universal customer premises equipment is mostly viewed as a means of replacing multiple single-function boxes with a single piece of commodity hardware supporting multiple virtualized network functions but one vendor here is urging network operators to take a broader view of what uCPE can do, in order to reap IT service revenues. (See MEF18 Day Two: uCPE Can Spur IT Service Revenue).
RAD Data Communications Ltd. , which was early to the uCPE party in the first place with its distributed network functions virtualization approach, now says it's virtual IT functions, hosted on a uCPE device, that offer the best opportunities to reverse recent trends of sagging business revenues plaguing many network operators.
In a MEF18 panel on uCPE and SD-WAN hosted by Heavy Reading's Sterling Perrin and in a later interview, RAD's Eyal Aloni, head of the Service Provider Line of Business, says the ability to put even basic IT applications on a telecom carrier's on-premises device "will transform a telecom service provider into a general service provider."
Figure 1: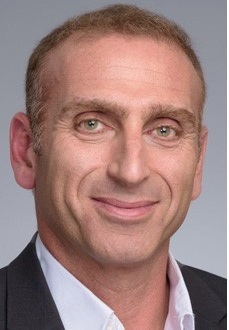 No, it's not Daniel Craig, it's RAD's Eyal Aloni.
"This will open to the telecom service provider a huge domain in which they are not present currently to generate services from new revenues," Aloni says. "It maintains the business customer to focus on his core business."
Currently most uCPE offerings feature networking VNFs such as software-defined WAN (SD-WAN) and things such as virtualized firewalls and WAN optimization. Aloni says security can be expanded to include virus detections at the very least but that it's also possible to install Windows 7 and support things like print servers, Active Directory, CRM and even specialized applications such as virtual point-of-sale for retail customers.
"There is really an endless supply of ideas," Aloni says. "Network connectivity becomes the commodity -- it will generate maybe 20% of revenues and the rest, 80%, will come from IT services. This becomes a whole new area of revenue."
Most traditional service providers have seen their overall business revenues sag in recent years, as the falloff of legacy service revenues from TDM services more than offsets any gains in what most call "strategic" or next-gen offerings. Recurring revenues from newer services such as SD-WAN have yet to kick in, as business customers are just starting to consume those and some require investment upfront before generating recurring revenues on which operators depend.
Aloni points to Bloomberg's UK operations as examples of service providers who are moving into IT services. Bloomberg has essentially become a service provider, he says, by providing not just stock exchange information to brokers but also connectivity to the stock exchange as well as its own Bloomberg applications and basic routing and firewalls.
Aloni says Orange Business Services is also taking the IT services approach, as are some other service providers he declined to name. (See Orange Business Services Targets Cloud Leadership as Telco Rivals Flounder.)
Home in on the opportunities and challenges facing European cable operators. Join Light Reading for the Cable Next-Gen Europe event in London on November 6. All cable operators and other communications service providers get in free!
Service providers will have to acquire the expertise to offer, service and support these applications, he concedes, but that is true for any managed service that they want to offer going forward. "And the opportunity far outweighs the cost of doing this," Aloni states.
The RAD executive said MEF's standardization work can enable services to be rolled out faster, and the organization can contribute by defining specifications for a variety of services that can be offered.
"It's not about running VNFs, it is about running virtual functions," he says. "It starts from networking but it goes way beyond the networking. It can be combined with virtual reality, augmented reality and with intelligent analytics and big data. All of these technologies will become tools to offer new services.
— Carol Wilson, Editor-at-Large, Light Reading
Subscribe and receive the latest news from the industry.
Join 62,000+ members. Yes it's completely free.
You May Also Like
---