Intraway Partners to Wow WOW
Intraway Partners to Wow WOW
OSS-BSS vendors wins orchestration deal after months of strategic partnership and planning for a more automated future. The way in which network operators work with their vendors is changing as part of the digital transformation process, and WOW Internet, Cable & Phone's recent selection of Intraway as its network orchestration provider is one example of that change.
According to executives at both companies, the two worked together for more than a year, not focused on the typical product selection process but focused instead on WideOpenWest Holdings LLC (WOW) 's business objectives and the challenges it faced in becoming a digital service provider. Ultimately, there was a product selection -- WOW chose Intraway Corp. 's Symphonica orchestration platform, as the companies announced this week -- but it was what came first that dictated that choice, says Torryon Coleman, WOW VP of Product Development and Technology. (See WOW! Picks Intraway's Provisioning & Activation Platform for Business Services.)
"Intraway exemplifies a partnership; they have more of a committed strategy," Coleman tells LR in an interview. "They didn't come to us with a box or a product; they came to us wanting to partner to understand what our business processes were and then we developed a plan of how to move to a more future state architecture without ever talking about their platform."
Figure 1: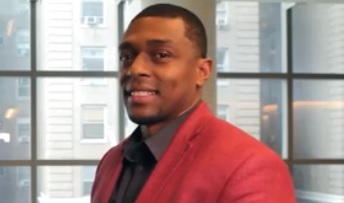 WOW's Torryon Coleman After that came a proof of concept and then the two companies decided to move forward because the Intraway platform fit into what WOW wanted its future state to be, he adds. Intraway was willing to evolve it to meet the operator's needs. The focus of those early discussions was on what WOW wanted its customer experience to be, notes Intraway CTO Steve Marsh, who actually worked with Coleman at Cox Communications some years back. Only after the business goals were clear could the two companies work through what service management needed to be, since that's the piece that Intraway provides, and then they determined how to knit together the many OSS-BSS platforms WOW had in its network, courtesy of having grown by acquisition, to meet its customer experience goals. "They have seven billers, and a fairly complex product catalog," Marsh says in an interview. Intraway was familiar with many of those systems because of its experience in the MSO space, and its understanding of what Marsh calls "the legacy spaghetti that most of the MSOs have on their plate." But he admits that WOW and Intraway went through "a long process" with lots of white-boarding and understanding of what the cable operator wanted its digital future to resemble. WOW's ability to automate to improve its customer experience had been inhibited by the complexity of its many systems, Coleman says, so one goal of deploying the Symphonica orchestration platform is to begin streamlining processes. "Now we are starting to stand up systems in the customer management domain to bring more pure systems, pure product catalogs, pure order management and then Intraway's role in that would be service orchestration," Coleman says, adding that they're initially doing it in the business service space but want to eventually in the consumer space as well. The new orchestration platform will give WOW the flexibility to scale while removing the complexity of having to integrate every asset individually, he adds. "We can still manage that without having to collapse everything," he explains. "You want to optimize but you want to optimize everything without constraining. So we can still grow and be efficient and standardize because we have that orchestration layer that helps us manage." The framework that WOW and Intraway are putting in place follows the TM Forum structure of a customer management layer, a service management layer and a resources and technology layer, Marsh says. "That framework enables us to do that abstraction and to segregate the functionality in the customer management layer from the service management layer and resources and technology layer." Intraway also brings its intimate knowledge of cable OSS/BSS to the process, being able to develop the applications programming interfaces (APIs) or wrappers -- Marsh calls them "interlocks" -- that let the orchestration platform talk to product catalogs, order managers, inventory systems, workforce management systems and the resource and technology layer as well, for full lifecycle management. Light Reading is bringing together all of the key players in the automation revolution for the first time at Automation Everywhere on April 4 in Dallas. Join us as we tackle the business and technology challenges behind driving network automation. The event is free for communications service providers -- register today! As WOW moves to virtualize more services, having such a framework will enable them to do that more efficiently and cost-effectively, Coleman says. Many of the network vendors bringing virtualized functions to the market grew up on the network side or customer-facing side and don't understand the back office challenges, he says. "What we've established is a very nice landing spot for them where they don't have to over-extend themselves to do direct integration with our back office," he says. "So now the conversation is they go talk to Intraway and they know that is our platform." WOW has been aggressive in deploying virtualization and distributed access architectures, and those efforts continue this year. (See WOW: Full Steam Ahead on Virtualization .) — Carol Wilson, Editor-at-Large, Light Reading
Subscribe and receive the latest news from the industry.
Join 62,000+ members. Yes it's completely free.
You May Also Like
---