Ciena CTO: Next Optical Transport Leap Rides on Analytics & Network Intelligence
Ciena CTO: Next Optical Transport Leap Rides on Analytics & Network Intelligence
Ciena's Steve Alexander explains Ciena's strategy for injecting analytics and intelligence into the network, why the company acquired Packet Design and why Ciena is setting its sights on the Indian and Asian markets. OTTAWA -- As networks become increasingly complex, Ciena is focusing on simplifying operations by providing more analytics in each network layer and "increasing the intelligence of the network," says CTO Steve Alexander.
During Ciena's annual Vectors Event in Ottawa, Ontario, Light Reading spoke with Alexander about the company's approach to increasing analytics and automation capabilities in the network. In part one of this series, Alexander discusses how Ciena Corp. (NYSE: CIEN) has taken a different approach to the industry trend toward autonomous networks, promoting the "Adaptive Network" as a way for the network to react to unanticipated changes in traffic, connectivity and services. (Read part one here: Ciena CTO Says No to Skynet, Advocates Adaptive Networks.)
Figure 1: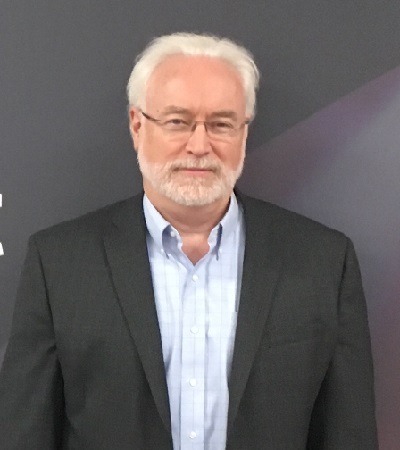 Ciena CTO Steve Alexander
In part two of the series, Alexander tells Light Reading about Ciena's strategy for injecting analytics and intelligence into the network, why the company acquired Packet Design and what that means for Ciena's analytics capabilities, and also examines how new US regulations will impact ZTE's position in the market, market expansion opportunities in Asia and more.
Kelsey Ziser: What's the next big leap for optical transport, moving beyond delivering 400G?
Steve Alexander: One of the biggest changes we've been driving is moving away from static networks where you have the concept of a 40G, 100G, 200G or even a 400G network. We believe the basic rates will become adjustable and there are some emerging technology standards like FlexE (FlexEthernet) and FlexO (flexible optical transport network protocol) that allow the basic rates of the network to adapt in 25G increments.
The basic premise should be that the systems should be intelligent enough to signal as fast as the physics allow. Depending on the age of the fiber, the quality or loss of the fiber, how far apart they are, the basic network elements should signal as fast as possible which drops the cost per bit as low as possible and adapt as things change in the network.
I would say it's the move away from static-defined rates to adjustable and adaptive rates -- that's probably the biggest change. That requires the addition of intelligence and analytics. Liquid Spectrum has a lot of those components in it such as the margin meter. Margin is the difference between how much power or energy you need to close a link and how much you really have. Generally you always have more than you need -- it's like looking at how much gas you have left in your tank before you need to fill it up.
You're basically spending money to keep this margin in your network. You put it in there for end of life repair, in case something happens -- you have some extra. But it's also a little like money in the bank that you don't get interest on, it's there but you can't access it very easily. You're putting all the money in the infrastructure, why not let yourself monetize it up front? With margin meter, you can track what the margin is and if something does happen in your network -- the fiber gets cut or someone digs up your cable -- and you need that margin for repair, you can change the way the network is behaving and use that margin. (See Ciena Adds Apps for Optical Network Flexibility and Leading Lights 2018 Finalists: Most Innovative Telecoms Product .)
KZ: What else is next for optical transport -- adding more capacity, becoming more software-centric?
SA: Both -- we'll continue to add capacity, we'll go faster and the rates will continue to increase -- four, six, eight, ten times -- we'll continue to go up in terms of data rates. We'll expand the bandwidth on the fiber from the C-Band from where we are today, the C+L band, and other bands are available although some have physics limitations on what you can do.
A lot of the emphasis going forward will be on increasing the intelligence of the network. Capacity is absolutely critical and important but when you look at the Internet of Things coming at us -- complexity is also a huge piece because of the sheer number of devices on the network and the number of locations the network has to go. Mitigating that complexity and abstracting it -- using software intelligence to make it simple -- will be a key piece moving forward.
You didn't have to read a manual to figure out how to use your smartphone even though it's much more complex than your old feature phone that came with a manual. The smartphone has so much more capability but the user interface and intelligence built into it abstracts away that complexity so you don't even know about it. That's one of the ideas we have to do with the network as well.
KZ: Is that where Ciena's acquisition of Packet Design comes in, helping with some of that automation?
SA: Packet Design has a number of pieces to it, one of the easiest is analytics for Layer 3. Our current service, equipment and solution offerings provide lots of analytics at Layers 0, 1 and 2 up through the Ethernet with some limited capabilities at Layer 3. Bringing in Packet Design, there's a lot of capability now at Layer 3 to look at the analytics now and understand what's going on at the IP layer. We think there's a lot of value overtime from mining analytics on all the different layers together.
To your point, there are going to be additional automation opportunities. They have a number of solutions they've put into market. The first thing will be Layer 3 analytics. (See Ciena Snaps Up Automation Expert Packet Design, Suffers Margins Glitch.)
KZ: And eventually extending the capabilities of the Blue Planet platform as well?
SA: Blue Planet can already talk to Layer 3, but replicating what Packet Design did for analytics would take a long time. Once we saw their capabilities on analysis and ultimately on control, we thought it was better as an acquisition than trying to replicate it, it would have taken too long.
Next page: Steve Alexander on ZTE & Verizon Metro Project
KZ: There's been a lot of news lately about ZTE lately -- what does this mean for Ciena? If ZTE faces barriers to access of components in the US, does that open up opportunities for you?
SA: We've been at the periphery watching the circus go on. We see them sometimes as a competitor but not frequently, we see Huawei [as a competitor] more often. I think it will heighten China's awareness of their dependence on certain component technologies and China has already been fairly public about wanting to build their own home-grown component technologies. This may force them to accelerate or focus on it more. They didn't enjoy being so dependent on other companies and technologies than what they had domestically. It may force them to look harder at their agenda and see what they need to do to be independent of others.
KZ: What's the plan for expanding the Verizon Metro Project this year?
SA: That's been going on for a couple of years now -- it's an overbuild and a rebuild in many places of their metro network. Moving to 100G capability in anticipation of the 4G to 5G transition, IoT, connected car, smart cities -- positioning their infrastructure to get ahead of the game.
They had an announcement about a year ago with Corning regarding their investment in fiber. They have a lot of fiber available to make those connections out at the edge. It's been an ongoing project for a few years. (See Ciena Fiscal Q3 Buoyed by 'Web-scale' Sales as Verizon 100G Project Ramps .)
KZ: There's a lot of conversation now about edge computing and how that will help prepare for 5G deployments.
SA: A lot of customers are thinking about that. They don't want to make infrastructure investments multiple times, they'd rather make one investment and have it be programmable and adaptive to put it in once and program it later to do what they need.
KZ: What are some of your customers' biggest challenges in pushing compute to the edge?
SA: Sometimes it's real estate -- where does it go? The cell tower or central office? Is the CO ready to become a data center or are you better off parking a containerized data center next to your CO? It's all the second order effects -- how is it powered, cooled, how do you connect to it, etc. All those practical things determine if it's economically viable. They also have to think through connectivity.
The edge is already inherently complex and it doesn't get modernized overnight, those are big investments over multiple years. It requires permitting, civil works, all the things you'd expect when you're digging and trenching, etc. They have a methodical planning process to go through on how to do it. There are the practical roadblocks -- real estate, permitting and access. There's the technological aspect -- what frequency band and radios to use. The capacity and connectivity concerns -- where does fiber go, what rates should I use, how do I manage it and get out analytics? It's a hard problem but a good one to help solve.
KZ: How is Ciena expanding in Asian and Indian markets?
SA: In cases of countries like India, it's the first time a huge population base is coming on net which is driving the potential of new services. That's the fastest growing region for us -- anywhere with a large population where there hasn't been much infrastructure investment before.
The older wireless technologies -- 3G, 4G, 5G as it rolls out -- are all places the carriers are looking to install and get customers on net quickly. If you look at the success Reliance Jio had, they built a 100 million user base in under a year. You can do that when you have a massive population with a thirst for getting on net. The digital revolution sweeping through those countries is driving a lot of growth in the industry.
Zero in on the most attractive 5G NR deployment strategies, and take a look ahead to later phase technology developments and service innovations. Join us for the Deployment Strategies for 5G NR breakfast workshop in LA at MWCA on September 12. Register now to learn from and network with industry experts -- communications service providers get in free!
KZ: What are the infrastructure challenges in countries like India?
SA: It's lack of existing infrastructure -- there aren't central offices and points-of-presence all over the country at the density they need. Depending upon what's there, you may be building from scratch and it'll look like a greenfield. In some cases there's so much construction going on as the country modernizes, there are fiber cuts all the time -- fiber was put down and people didn't necessarily track where it went. Connection and power comes and goes.
Beyond that, it's how to administer it, get people trained.
KZ: Since it's a greenfield environment, I imagine there are new opportunities to expand here.
SA: There are because it's not being built into typical North American NEB (National Energy Board) specs, so they'll put them into locations we might not think of or build under a different set of requirements -- using different racking or cabling schemes. It's different than in a country where you've had COs around for 50 years.
— Kelsey Kusterer Ziser, Senior Editor, Light Reading
Subscribe and receive the latest news from the industry.
Join 62,000+ members. Yes it's completely free.
You May Also Like
---