CableLabs Hails Major ETSI NFV Milestone
CableLabs Hails Major ETSI NFV Milestone
CableLabs expects new ETSI standards to accelerate network functions virtualization. The cable industry isn't known for its wicked fast innovation. In fact until recently, cable operators were mostly considered more backward-looking even than their stodgy telecom counterparts; reliant on proprietary network technology and bound to those undifferentiated consumer devices known as television set-tops.
But two things have pushed the cable and telecom networking industries together, and both are related to the overwhelming ascendance of IP technology. First, cable operators came under pressure from over-the-top video providers, forcing them to rethink their services and network architectures. And second, the rise of software-driven, cloud-based technology in the data center world changed expectations for all types of network connectivity, regardless of whether it was delivered by a cable company or a telco operator.
It's because of the latter point that CableLabs , the nonprofit research and development consortium, is now so heavily invested in the development of network functions virtualization (NFV) and specifically in how virtual functions in the access network, otherwise known as the last mile, can be connected effectively back to a broader ecosystem of software-driven network management and orchestration systems.
While CableLabs has cable networks in mind, the association is working in tandem with the wider telecom industry, and through the European Telecommunications Standards Institute (ETSI), because the convergence of efforts will help cable operators take advantage of economies of scale and, even more importantly, make it possible for the cable industry to move more quickly toward its own dynamic and automated networks. (See CableLabs Takes On Network Virtualization.)
Figure 1: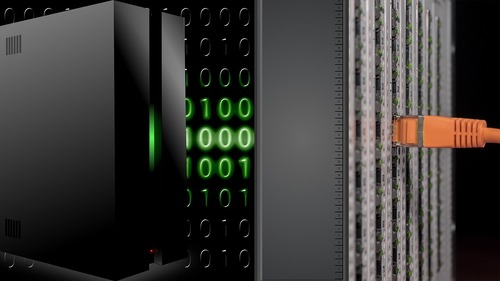 The process of laying the groundwork for NFV has been arduous. But after five years, CableLabs is ready to hail a major achievement in its ETSI efforts. Starting in July, ETSI began publishing a set of standards aimed at defining how virtual network functions should be configured to make it easiest for operators to deploy and manage them. Two out of five planned standards have been published so far, with the other three planned for publication before the end of the year.
The result of the new standards, according to CableLabs Principal Architect of Network Technologies Don Clarke, should be faster development and deployment of new virtual functions like virtual converged cable access platforms (CCAPS), virtual content delivery networks and SD-WANs.
"I think this is going to be a massive acceleration of things," says Clarke, who while he was a BT, was a co-author of the original ETSI group that produced the white paper which launched NFV.
Clarke also believes that once NFV really takes off, operators will benefit not only from virtualizing functions they already use today, but also from the development of new functions that enable innovative applications like augmented reality.
"If you've got an edge platform that runs carrier-grade functions in a standardized way ... that's all very boring, really, but necessary," says Clarke.
"But what about the things that might generate new revenues and new core things that would be run on the same platform? So once we've dimensioned the platform for network connectivity ... now we say: What resources are needed to run some really cool things? Like, I don't know, augmented reality processing or something to do with connected cars that has to run at the edge of the network. And those things could be cloud-native and coexist on the same platforms. Now we start to get into whole new realms of innovation."
Get real-world answers to virtualization challenges from industry leaders. Join us for the NFV & Carrier SDN event in Denver. Register now for this exclusive opportunity to learn from and network with industry experts -- communications service providers get in free!
NFV controversy
The slow rise of network functions virtualization has not been without controversy. Everyone agrees on the endgame, which is to make networks more dynamic and programmable, allowing operators to dedicate network resources to different functions as needed and automate many of the processes that are managed manually today. However, the best route to that end goal is up for debate.
Recently, veteran industry analyst Tom Nolle lamented the ETSI approach which he more or less suggests only replaces physical appliances with their virtual equivalents. Nolle believes the telecom industry needs to go much further, emulating companies like Amazon.com Inc. (Nasdaq: AMZN), Google (Nasdaq: GOOG) and Microsoft Corp. (Nasdaq: MSFT) by creating a stateless cloud-based system that supports event-driven applications. In other words, Nolle wants a truly software-driven architecture rather than one that walls off functions as if they were still operating on hardware appliances. (See Analyst Nolle: Fundamental Errors Plague NFV.)
However, Clarke has a different opinion. He doesn't see the cable and telecom industries as ready to abandon all of their existing systems, including their operation and billing support systems (OSS/BSS), to make the leap to software defined networking all at once. He thinks operators need a way to orchestrate basic functions within their existing architectures first before trying to move into an SDN environment in its truest sense. Part of this has to do with accommodating what operators already understand, but part of it also has to do with how telecom services differ from newer cloud services.
"In our world of networks, we have service level guarantees that are actually critical and expected, so we can't just do things in any old way," says Clarke. "So the difference between NFV and cloud is really how you implement network-grade or carrier-grade functions inside something that looks very similar to a cloud infrastructure. We want to use the same servers. We want to use a lot of the same code techniques, even the same code from open source, but we need to do that in disciplined ways."
Next: ETSI standards arrive
SOLving NFV
When ETSI started its NFV work in 2012, Clarke believed the group would be able to stop at defining the requirements for new specifications, and that the industry would coalesce on its own around standard interfaces needed to connect VNFs with orchestration software.
When that didn't happen, however, the ETSI team moved forward into what Clarke calls stage-three specifications that lay out in gory detail the exact make-up of the interface between a VNF and the software controlling it. Those details show how the interface should be constructed and also explain why certain parameters were chosen and how an interface should work in order to produce a predictable outcome.
There are five standards emerging out of this ETSI work, and they're called solution specifications, or SOLs for short. SOL001 is a profile or template built in the common modeling language TOSCA that's used by an orchestrator as a description for how to interface with a VNF. It's still in development but should be approved by the end of the year.
SOL002 and SOL003 are API specifications that enable lifecycle management of VNFs. SOL002 will likely be published next month, while SOL003 was published in July.
SOL004 is a specification for how VNFs should be packaged for onboarding by an orchestration system. Clarke points out that without the spec, every vendor's VNF would look different and there would need to be adapters to connect different vendor versions of a virtual function to the management software. Clark says that network operators, and particularly AT&T Inc. (NYSE: T), were very anxious to get SOL004 nailed down to facilitate interoperability. The specification was published last month.
Finally SOL005 is a specification that defines how an NFV orchestrator talks to an existing OSS/BSS system. Ideally, operators will eventually be able to migrate away from legacy OSSs, which expect network functions to be more or less static rather than dynamic. But in the near term, the ETSI team believes SOL005 will help service providers start taking advantage of new NFV systems without having to rip and replace a lot of embedded management software. The specification is expected to be published by the end of the year.
"Both [SOL004 and SOL005] are about the opening of the ecosystem," says Clarke. "Because if a vendor of an orchestrator, and that includes all of the ones that we mentioned earlier, are compliant with SOL005 then you can see that operators can start to see through the fog as to how they will use their existing OSSs to talk to this thing called NFV."
The ETSI group has faced backlash during the standards process, including from open source groups that prefer speed and innovation to the slow and often plodding work of standards bodies. However, Clarke emphasizes that the ETSI team wants to bring the standards and open source communities closer together, helping the industry use standards where they're needed and benefit from open source solutions once there's a solid networking foundation in place.
"We're not doing standards for standards' sake," Clarke emphasizes.
In fact, the first ETSI NFV plugfest, an interoperability testing event with open source organizations, was held in January of this year, and there's at least one follow-up event scheduled for 2018.
Clarke sees a future where operators can behave more like the cloud giants of the tech industry and also take advantage of more of the innovation taking place in open source communities, but he also thinks that network providers have to get to that reality in their own measured way, with the ETSI standards a first step in the right direction.
— Mari Silbey, Senior Editor, Cable/Video, Light Reading
Subscribe and receive the latest news from the industry.
Join 62,000+ members. Yes it's completely free.
You May Also Like
---