Cable companies are serious about using their DOCSIS networks to backhaul small cells. How do we know? Because cable vendors are suddenly very anxious to make noise about their DOCSIS small cell development work.
At the SCTE/ISBE Cable-Tec Expo in Denver, Thomas Lubeskie, CTO for Ericsson AB (Nasdaq: ERIC)'s cable business, revealed that his company is now building a small cell device designed to work with DOCSIS networks. The product is geared toward supporting 4G wireless services, and according to Lubeskie, it could be commercially available as soon as late 2018.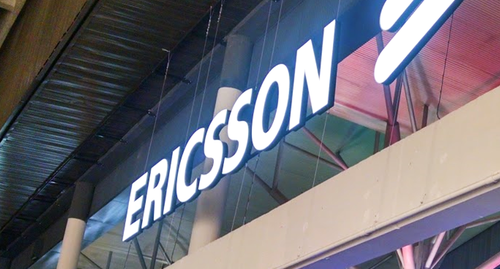 Importantly, Lubeskie emphasizes that Ericsson is not broaching the 5G challenge with its new small cell hardware. Future 5G services will have significantly stricter latency requirements than today's 4G connections. Cisco Systems Inc. (Nasdaq: CSCO) and CableLabs announced last week that they are working on technical solutions to that challenge, but it will take some time before they're fully developed. (See Cisco: Cable Nets Can Backhaul Small Cells.)
In the meantime, however, there is plenty of backhaul opportunity for cable operators to take advantage of in the 4G market.
Here's what the cellular backhaul landscape looks like today: Lubeskie estimates there are roughly 250,000 macro cells in the US now, but that the number of cellular backhaul connection sites will balloon in the near future to around 2.5 million small cells. Elsewhere, industry experts have posited even higher numbers. Keith Hayes, principal at Broadband Advisors Group and former SCTE chairman, hypothesized in a technical paper presentation that there are about 300,000 macro cell sites in the US currently, but that the advent of 5G services will eventually cause the number of small cell sites to leap to 5 million or more.
Whatever the exact numbers, everyone agrees that small cells are set for an explosion. Even if cable operators can't immediately support 5G connectivity, they still have existing networks with the necessary power, reach and latency performance to backhaul 4G services.
Which brings us to Ericsson.
Lubeskie believes (as do others) that cable operators can make dual use of the small cell opportunity. If they choose, MSOs can expand their own presence in the wireless market through the use of spectrum -- either unlicensed CBRS spectrum, or purchased licensed spectrum -- backhauled by their own coaxial networks. Or they can use those coax networks as backhaul capacity that can be licensed out to other wireless carriers. Or both.
In any case there's potential for new revenue using assets the cable operators already have.
---
For more cable market coverage and insights, check out our dedicated cable content channel here on Light Reading.
---
So is there direct evidence that cable operators are on board with DOCSIS small cells? Well, Charter Communications Inc. has stated outright that it's testing small cell technologies, a story first reported by Fierce Cable, and that it's conducting 5G trials. Given that Ericsson has said it's participating in 5G trials with a major cable MSO, odds are high that the two are currently working together. Taking that a step further, it's a good bet that Charter is at least partly behind Ericsson's newfound interest in DOCSIS small cells.
From a broader perspective, it also just makes sense that MSOs are pushing vendors to develop cable-specific small cell technologies. The nature of broadband is changing, and that means the wired and wireless industries are rapidly converging. Wireless carriers are trying to expand from outside the home to inside, while cable operators need to move in the opposite direction, from the inside out -- with small cells as one piece of that puzzle.
And when wired and wireless broadband get close enough together, is there any reason consumers should view them separately at all?
Lubeskie doesn't think so, and he articulates this idea further.
"Let's flash back eight years ago. Maybe ten years ago," says Lubeskie. "Everyone had a home phone and everyone had a mobile phone. Why did you have both? The challenge back then was [that] before unlimited minutes came out it was metered, so you paid for every minute. The quality wasn't very good so you always gave somebody your home phone because you knew it would work. And it was cheaper."
But then things changed. As mobile service quality and pricing improved, landline subscriptions plummeted. People started relying on a single phone service rather than multiple phone services that duplicated functions.
"Our vision is we think broadband's going to do the same thing," says Lubeskie. "So five years from now, ten years from now, you're going to have a broadband subscription. And you'll be served by whatever makes sense." Whether that's a cable operator or a traditional wireless carrier.
Bottom line, cable companies have good reason press any advantage in the wireless market. And DOCSIS small cells are one smart place to start.
— Mari Silbey, Senior Editor, Cable/Video, Light Reading