Also in today's EMEA regional roundup: Transatel expands mobile data offer for Jaguar Land Rover; ZTE opens cybersecurity lab in Brussels; Amazon's Alexa heals the UK.
Bulgaria's Vivacom has been put up for sale despite an ongoing row regarding who actually owns the company. As the Financial Times reports (paywall applies), Lazards has been appointed to sell the business, which the FT believes could be valued at around €1.2 billion ($1.3 billion), notwithstanding the complex legal dispute raging between Bulgarian businessman Spas Roussev, who owns 46% of Vivacom, and Russia's Dmitry Kosarev, who bought a stake in the Luxembourg holding company that owned Vivacom prior to its sale at auction in 2015 and now considers he has been diddled.
UK-based carmaker Jaguar Land Rover is to deploy mobile data services in six more European countries through its deal with Transatel, which is supplying its Ubigi SIM cards for in-vehicle use. The SIM cards provide connectivity for onboard WiFi and "infotainment" services, with Jaguar Land Rover now offering customers buying the latest models in Spain, Portugal, Belgium, the Netherlands, Luxembourg and France a three-year pre-funded data bundle. The same mobile data plans are already available to Jaguar Land Rover customers in the UK, Germany and Italy.
Chinese vendor ZTE, which almost went out of business following a temporary blacklisting in the US on grounds of national security, has opened a new cybersecurity lab in Brussels. (See US Lawmakers Intro Bill Banning Sale of Tech to Huawei & ZTE.)
The UK's Advertising Standards Authority has upheld a complaint from BT about an ad from TalkTalk trumpeting the quality of its broadband routers. The TV ad featured the line "you won't get a better Wi-Fi signal from any of the other big providers," but the ASA considered that the type of testing TalkTalk's router had been put through did not justify this claim. The ads, said the ASA, must not appear again in their current form.
Red Bee Media has opened its second Red Lab facility, in the Dutch town of Hilversum. The lab will focus on product development, testing and demonstrations of IP and software-based solutions for video acquisition, compression, contribution and distribution services. Red Bee already has a similar facility in London, and plans to open a third, in Stockholm, later this year.
And finally, in "What Could Possibly Go Wrong?" corner, the BBC reports that Brits will soon be able to get "expert" health advice via their Amazon Alexa devices following a hook-up between the UK's National Health Service and the online giant. The voice-assisted technology is now able to automatically search the (usually reliable) NHS Choices website when prompted by ailing users. Just make sure you speak clearly and try not to accidentally order a Game of Thrones boxed set.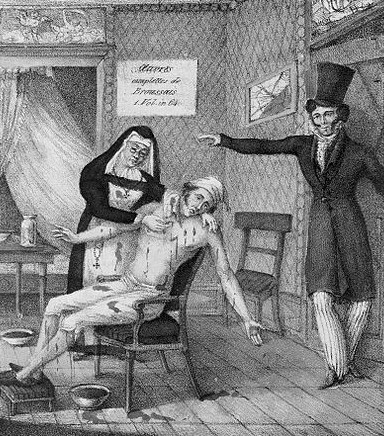 — Paul Rainford, Assistant Editor, Europe, Light Reading