Altice & Sprint Ink MVNO Deal
It's time for the rise of the cable MVNOs. A year ago there were no major cable operators in the US offering cellular services. A year from now, it looks like three of the top four US cablecos will be hawking new wireless wares -- Comcast and Charter through their agreement with Verizon, and now Altice through a new agreement with number-four mobile carrier Sprint.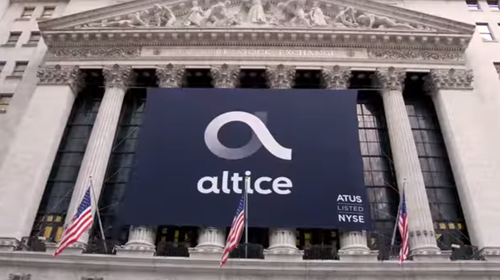 Altice USA announced a mobile virtual network operator agreement Sunday with Sprint Corp. (NYSE: S) that will give Altice full access to the cellular company's mobile network. In return, Sprint will gain use of the cable operator's wireline infrastructure to support fiber densification for increased wireless backhaul capacity.
The deal comes literally on the heels of news that merger talks between Sprint and T-Mobile US Inc. have fallen through once again. In the race for industry consolidation, the agreement between Altice and Sprint will give both sides greater scale and perhaps the competitive boost each needs to continue to face off against larger rivals. (See Sprint, T-Mobile Merger Falls Apart (Again!).)
According to the announcement, Altice will have significant flexibility in how it chooses to leverage the Sprint mobile network. The cable company says it will "have control over the Altice USA mobile features, functionality, and customer experience."
This is exactly how Liberty Global Inc. (Nasdaq: LBTY) CEO Mike Fries advised the US cable industry last month to conduct any MVNO deals going forward. Speaking at the SCTE/ISBE Cable-Tec Expo in Denver, Fries noted that, "What we've learned is if you're going to go MVNO... you need a full MVNO. You need a thick MVNO. You need to control the customer experience, core network." (See Liberty Has Some Mobile Advice for US Cable.)
Altice hasn't yet said how it will structure any new mobile service, but one major question is whether the company will stick to selling its new wireless offering within its existing broadband footprint. That's how Comcast Corp. (Nasdaq: CMCSA, CMCSK) is selling its Xfinity Mobile service today through its MVNO agreement with Verizon Communications Inc. (NYSE: VZ). When asked for further detail, an Altice spokesperson said simply, "We have not yet announced our go-to-market timing and details."
In public comments last week where he confirmed that MVNO talks with mobile carriers were taking place, Altice USA Chairman & CEO Dexter Goei said company officials saw no need to own their own wireless network today. "So we are looking at partnering up potentially with a mobile operator who will provide us with access to his network," he said.
Meanwhile for Sprint, Altice offers a substantial fiber footprint that the wireless carrier says will support its "network densification efforts and establish a differentiated network operating model going forward." However, the Altice footprint is limited compared to Sprint's nationwide wireless infrastructure. While the cable company has committed to running fiber throughout its territory to homes and businesses, the bulk of that area is centered on the New York tri-state region and parts of the south-central US. Although those are large markets and Altice has 4.9 million residential and business customers across the country, the cable company's reach certainly won't cover Sprint's entire customer base.
---
For more cable market coverage and insights, check out our dedicated cable content channel here on Light Reading.
---
Of note, Altice and Sprint took no time sealing up their deal once talks officially broke off (again) between Sprint and T-Mobile. There had been rumors that Charter Communications Inc. and Sprint were also interested in a tie-up, but Charter already has its Verizon MVNO agreement plus the benefit of a deal to collaborate with Comcast on mobile technology development. Charter CEO Tom Rutledge has also said there is the possibility that Charter and Comcast could form a more concrete operational partnership focused on the wireless sector in the future. (See Comcast & Charter Seal Wireless Pact and Charter Touts Gig Plans as Earnings Slide.)
Some months ago there was also talk that Charter and Comcast might go in on an MVNO deal with Sprint together. And that may still be a possibility given that there's no mention that the Sprint deal with Altice is an exclusive one. (See Charter, Comcast Eye Sprint Tie-Up – Report.)
A decade ago, several cable companies tried something similar with Sprint in a joint venture called Pivot. That effort went nowhere, but perhaps it was just ten years ahead of its time.
— Mari Silbey, Senior Editor, Cable/Video, Light Reading
PARTNER PERSPECTIVES
- content from our sponsors