Fixed line operator Hutchison Global Communications (HGC) is deploying fronthaul transport technology from Infinera to enable it to offer wholesale services that support the cloud-RAN (C-RAN) rollouts of Hong Kong's mobile operators.
HGC is a subsidiary of Hutchison Telecommunications (Hong Kong) Ltd. that operates an extensive fiber network over which it offers a broad range of wholesale, enterprise, cloud and residential services. To expand its wholesale offering to include fronthaul transport services, it has deployed Infinera's WDM-based TM-Series Mobile Fronthaul gear, which was developed by the team at Transmode (now part of Infinera). (See Transmode Debuts Fronthaul Muxponder at BTE and Transmode Unveils Fronthaul Solution.)
The operator is adding fronthaul capabilities now because, starting soon, such transport services will be essential to progressive mobile operators: Fronthaul provides secure, low-latency connections between centralized baseband controllers and remote standalone radio heads at a mobile operator's cell sites in C-RAN architectures. (See What the [Bleep] Is Fronthaul?)
Although it was an existing Infinera customer, HGC checked out its options and found that the Infinera Corp. (Nasdaq: INFN) gear was best suited to "deliver massive bandwidth with low latency, while being adaptive to the evolution of mobile technology," noted HGC's CTO Byron Chiang in a prepared statement.
While relatively small, Hong Kong has a number of mobile operators fighting for data-hungry customers in a fiercely competitive market: In addition to HGC's sister company, 3 Hong Kong , China Mobile Hong Kong, HKT-CSL and Smartone all compete for nearly 17 million customers, of which about 5.9 million use 4G services. As a result, Hong Kong is often one of the first markets to see the deployment of innovative, leading-edge technology as the operators are desperate to gain any advantage over their rivals: Once one operator adopts a C-RAN architecture, it's going to be hard for the others not to follow, so HGC is well placed to pick up fronthaul service business.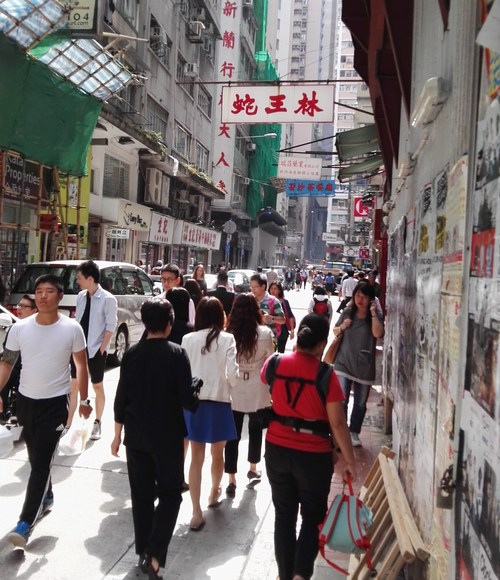 Infinera is naturally chuffed with the deal, as mobile operators worldwide are all going to need to assess and ultimately deploy fronthaul technology as they migrate to software-defined, decomposed architectures that can support advanced LTE and ultimately 5G wireless broadband services. Fronthaul architectures also offer up operational savings in the form of lower power consumption, reduced maintenance and smaller footprint.
"We're sure this is one of the first advanced fronthaul deployments anywhere in the world, with very low latency and great synchronization quality -- there have been trials but this is a commercial deployment and one designed for a wholesale business case supporting multiple operators," Jon Baldry, director of metro marketing at Infinera, told Light Reading.
He added that this is a deployment of what is known as "active fronthaul" (rather than passive or semi-passive), as it includes electronic components (WDM transponders and muxponders) that enable greater management capabilities and the ability to support multiple radio access network (RAN) systems. "If you're adding electronics, you have to do it the right way because it can really impact performance," noted Baldry, who claims that Infinera's rivals are trailing in terms of active fronthaul capabilities.
In particular, he claims that the Infinera fronthaul gear spanks the pants off the rivals that are pitching OTN-based fronthaul solutions that, according to Baldry, have much higher latency. "Specifically focusing just on latency, we are clearly better than those that use OTN technology, such as Huawei and ZTE, and believe our active fronthaul implementation leads the market in terms of the lowest latency, with less than 5 nanosecond performance," stated Baldry.
---
Want to know more about fronthaul? Check out our dedicated Fronthaul/C-RAN content channel here on Light Reading.
---
The Infinera man is also confident of being able to announce further fronthaul deals soon. "A year ago we would have been talking only about APAC, but Europe and North America are catching up now. We have about 20 engagements at different stages of development, including commercial deployments. We believe we are one of the very few companies that can claim multiple deployments of a production solution at this point while others are just talking about their future solutions," adds the marketing man.
While Baldry couldn't name any other customers, it seems likely that Orange will be among those that Infinera will announce as fronthaul customers in the future: The French giant conducted a live field trial with Infinera and wireless fronthaul specialist EBlink late last year. (See Infinera, EBlink Deliver Fronthaul Gear to Orange.)
For more on fronthaul and C-RAN, see:
— Ray Le Maistre,

, Editor-in-Chief, Light Reading